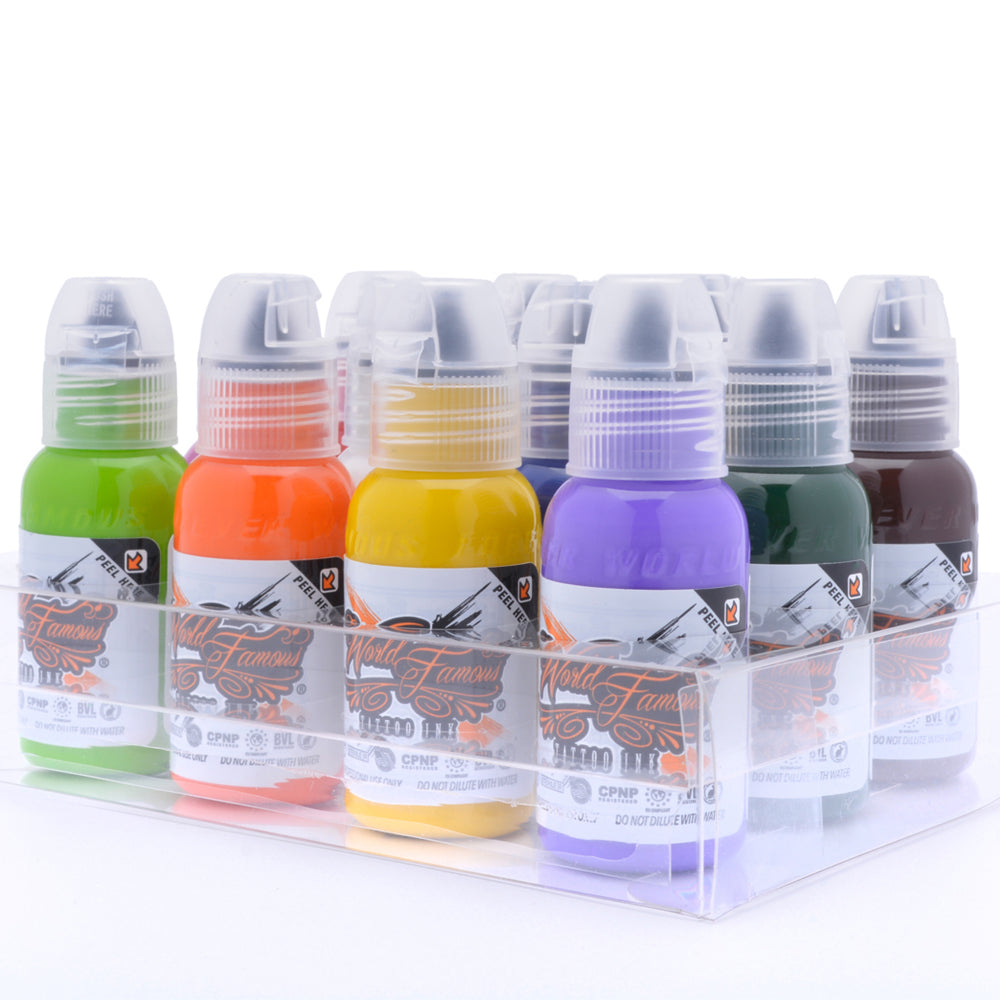 World Famous Ink
Primary Colour Set #1
4711-1
Thanks for joining the waitlist!
Oops. Something went wrong! Please try again later.
Product Description
The 12-bottle World Famous Primary Colour Set #1 includes: Paul Rogers Red, Everest, Orange, Great Wall Yellow, Northern Lights, Napa Valley, Rolls Royce, Galaxy Purple, Nile River Blue, Pitch Black, Vegas Green, Hoover Dam, and White House
World Famous Tattoo Ink brings you premium quality tattoo ink with super high pigment content and an amazing flow rate. World Famous Ink flies into the skin and heals super fast. With a massive palette of colours for all of your great artwork, this ink will make your job as an artist much easier, and make your art really pop!
Non-toxic
More reliable and safer on skin
Longer lasting ink and better vibrancy
CRUELTY-FREE
VEGAN
MADE IN USA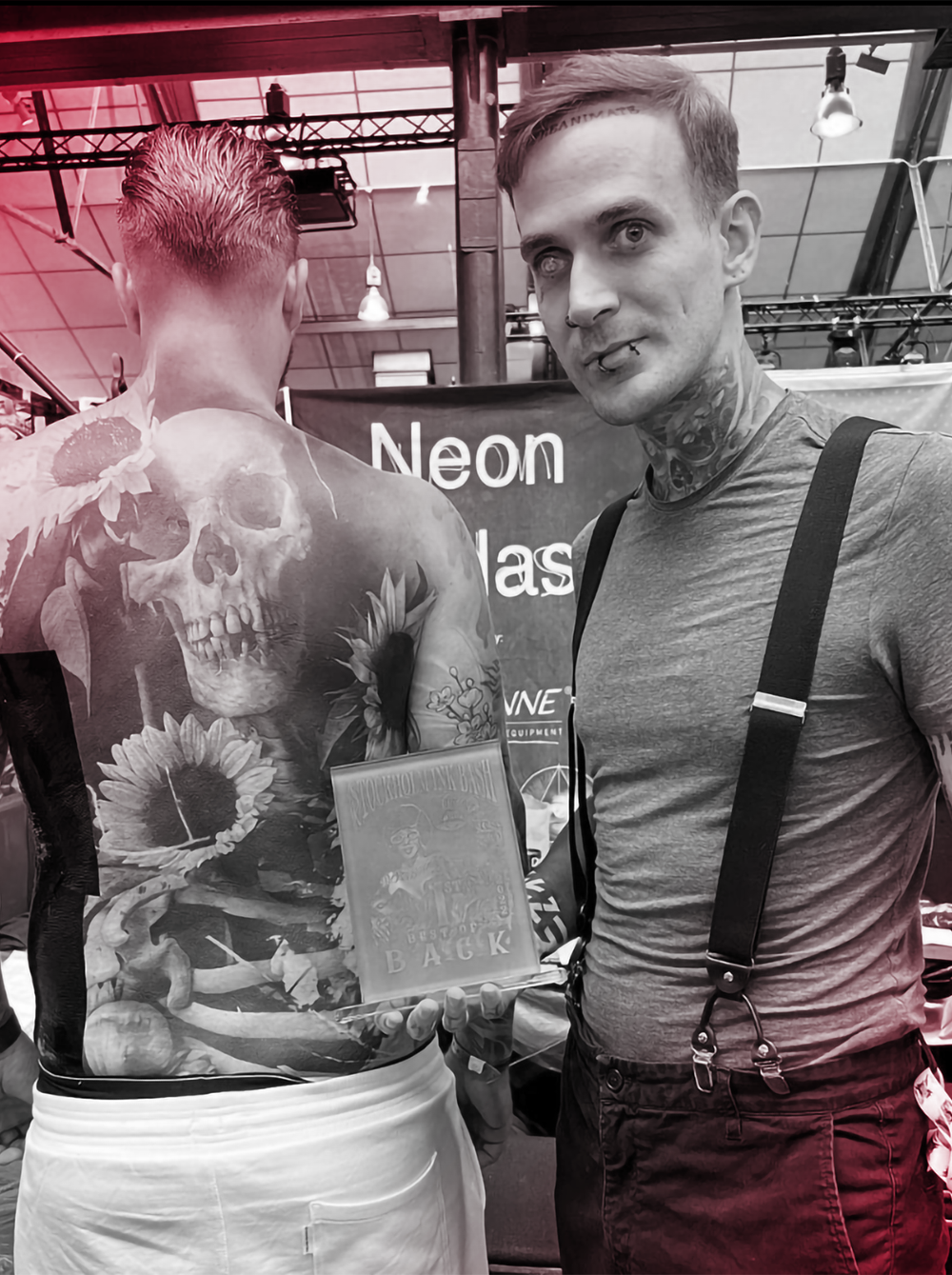 Brands we trust
About World Famous
World Famous Ink is the result of a tattooing bloodline that's been in the game for over 50 yrs. Decades of experience, a lifetime of work, battle after battle of industry tattoo ink. None of that was in vain. It was the driving force behind the revelation that something could be changed, that the Artist's work could be enhanced, brightened and powered beyond the realm of the skin. This idea forged the creation of a proprietary formula that fuses the highest quality inks with the solid, core viscosity of every colour.
NOTE: All World Famous Ink passes the resAP2008 regulations for Europe
You can find World Famous Inks SDS/MSDS information HERE.
Shop World Famous Ink
CUSTOMER REVIEWS
Total 5 star reviews: 0
Total 4 star reviews: 1
Total 3 star reviews: 0
Total 2 star reviews: 0
Total 1 star reviews: 0
CM

31 minutes ago

Awesome brand

I enjoyed working with this brand, it has a nice consistancy and really smooth saturation, i would recommend this to anyone looking for colors like intenze ink brands.
Reviews Loaded
Reviews Added