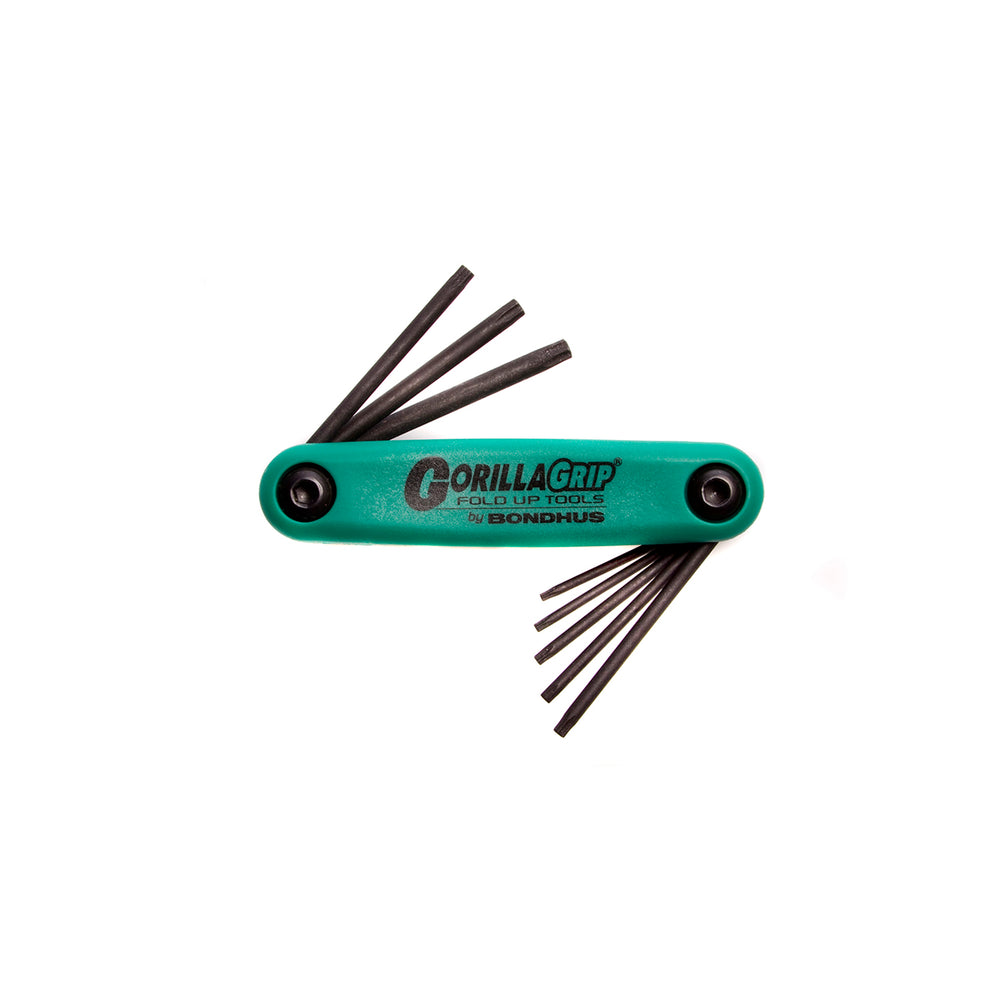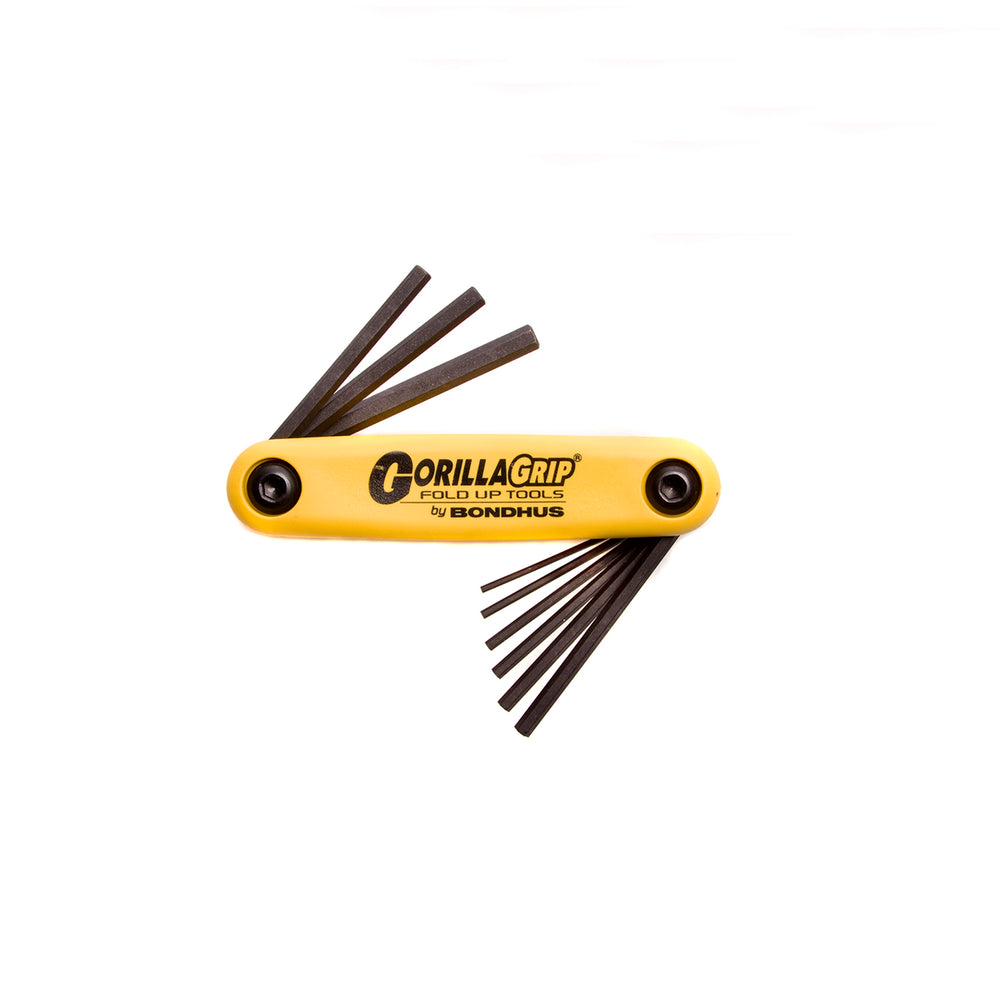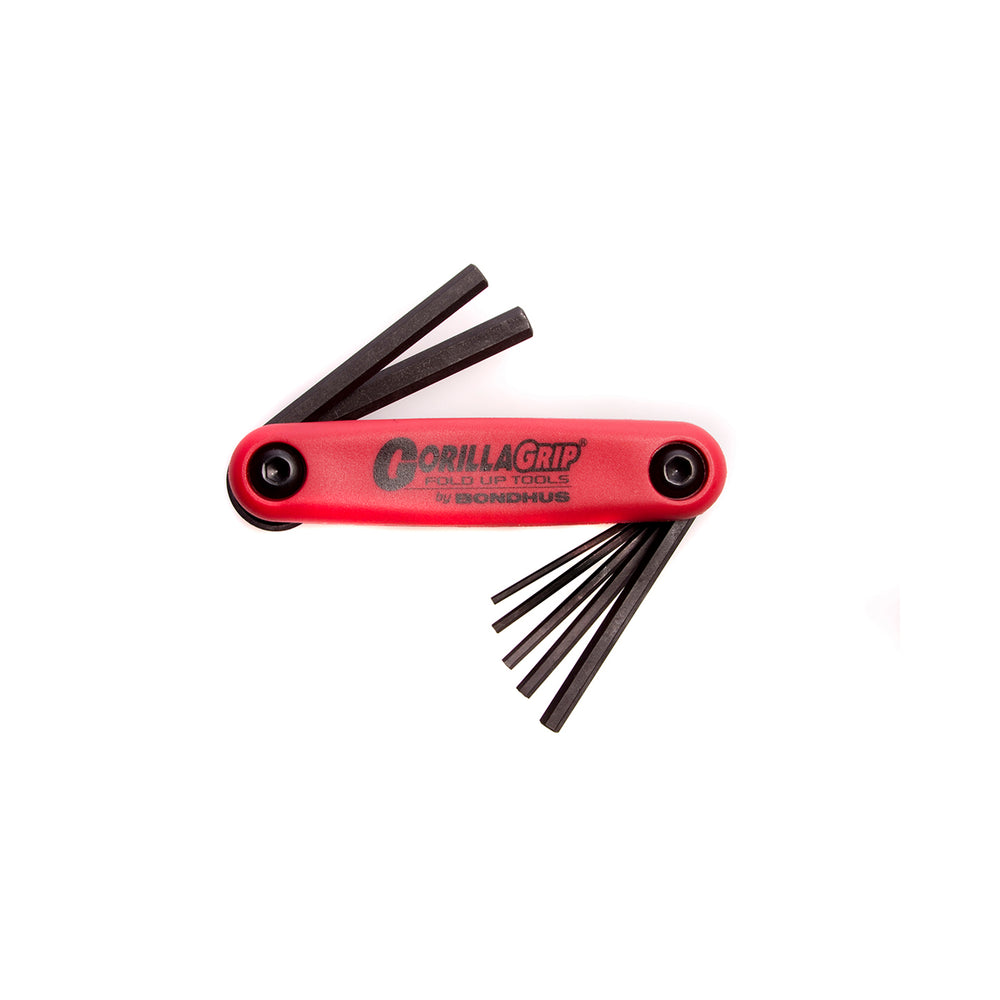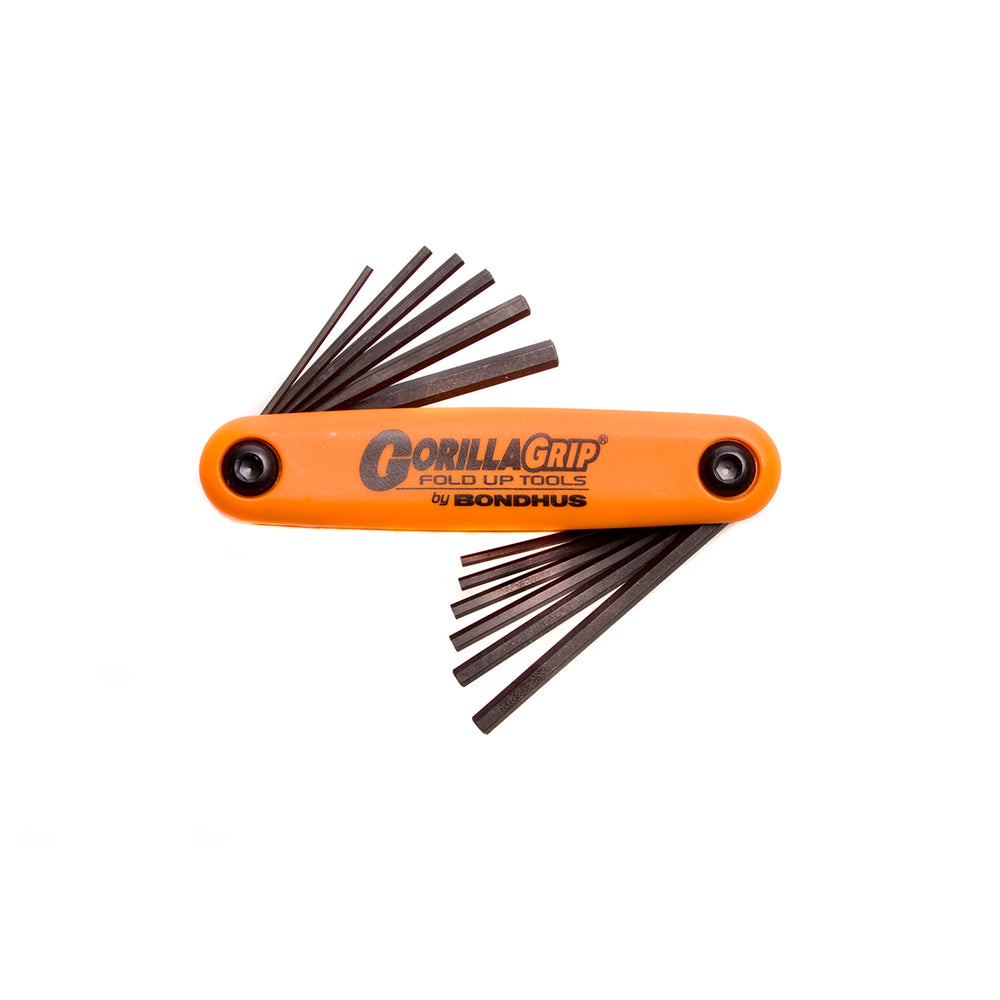 CLEARANCE
BUY MORE SAVE MORE
Bondhus
Gorilla Grips
1892
Thanks for joining the waitlist!
Oops. Something went wrong! Please try again later.
Product Description
GorillaGrip® 12 piece fold-up metric, imperial, Combo and Torx Hex Key Set has a slip-resistant, composite handle that is that is 40% stronger than steel, and won't corrode or rust. The high-torque steel tool ends rotate independently and are chamfered for a precision fit.
These sets have all the hex key sizes you will ever need for machine maintenance.
Chamfered tool tips eliminate burrs and help tools seat in screws
World's strongest handle
Speed-Wrench feature
Tools open from both the top and bottom
Molded-in 90° stop
Patented spacers between tools
Combo Sizes: 5/64, 3/32, 7/64, 1/8, 9/64, 5/32" + 1.5, 2, 2.5, 3, 4, 5mm
Imperial Sizes: .050, 1/16, 5/64, 3/32, 7/64, 1/8, 9/64, 5/32, 3/16"
Metric Sizes: .050, 1/16, 5/64, 3/32, 7/64, 1/8, 9/64, 5/32, 3/16"
Torx Sizes: T6, T7, T8, T9, T10, T15, T20, T25
SAVE 10% when you purchase 10 or more of the same grip.
MADE IN USA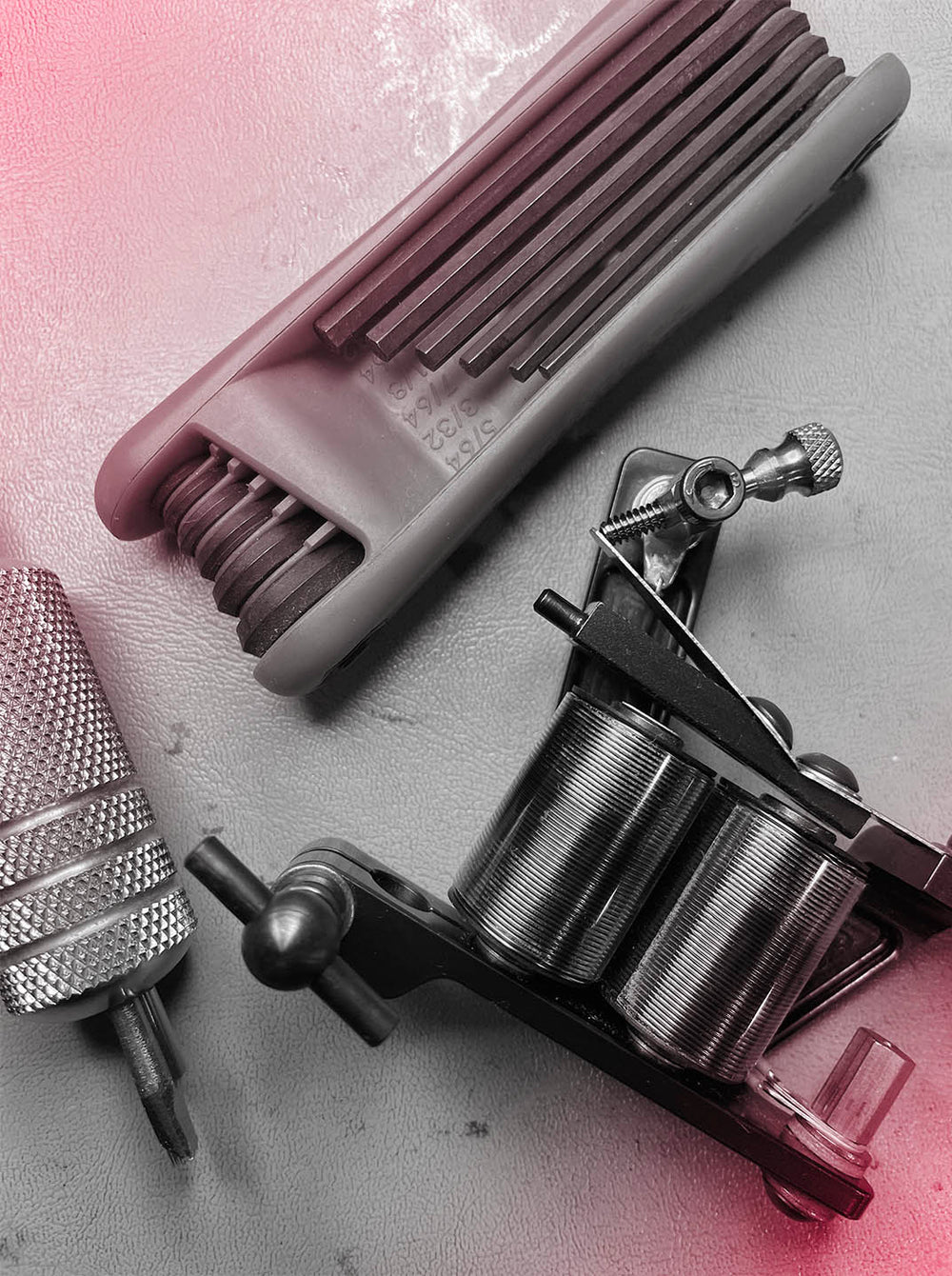 Brands we trust
About Bondhus
In 1964, John Bondhus began manufacturing the original Balldriver® ball end hex tool which he invented. Since that time, we have taken great pride in being the industry leader in designing and manufacturing innovative, time saving tools. We have built our business by providing Bondhus customers with the highest quality products and customer support in the industry.
Shop Bondhus