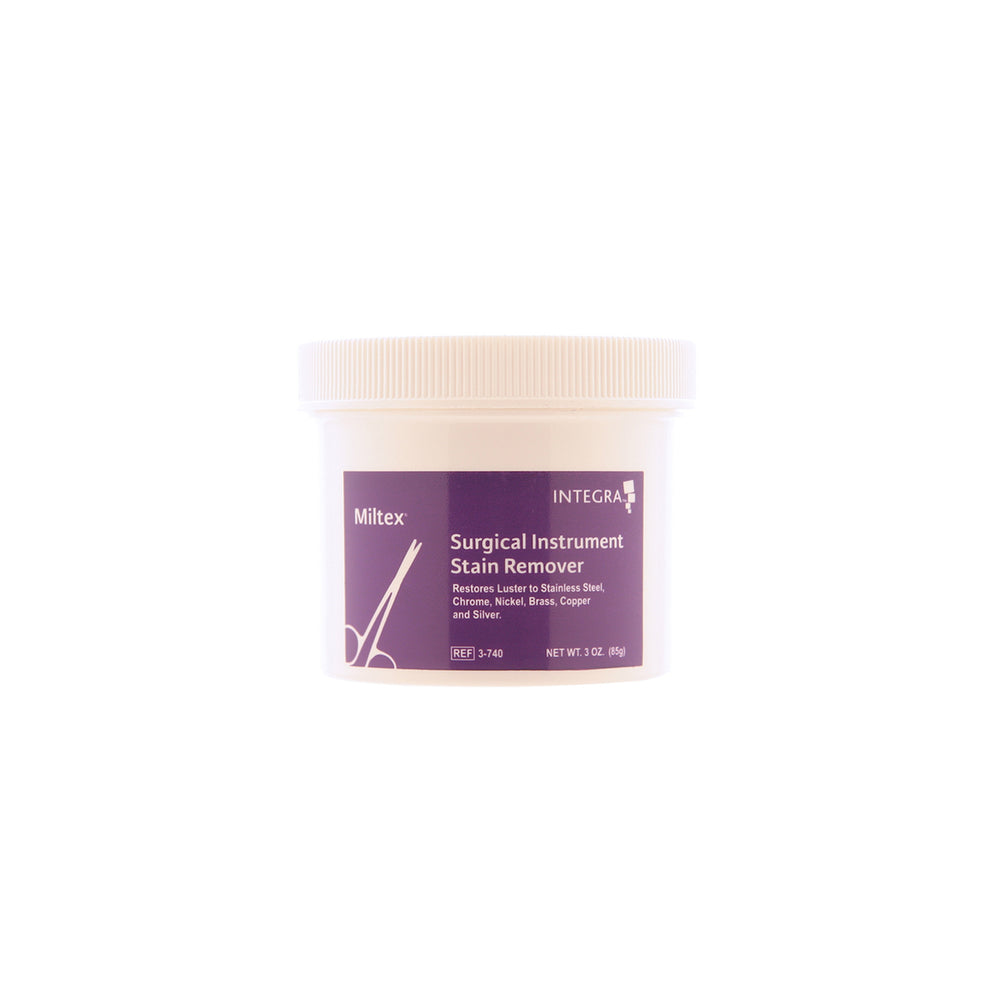 Miltex
Surgical Instrument Stain Remover
3200
Thanks for joining the waitlist!
Oops. Something went wrong! Please try again later.
Product Description
Miltex® Surgical Instrument Stain Remover's special powdered formula, quickly removes tough stains and ink from your stainless tubes, tips and more. Use it in combination with tube cleaning brushes to get your tube assembly cleaned and ready for sterilization.
Easy to use: Apply the powder to the surface with a damp cloth, polish, and rinse.
3oz (85 g)
Powered formula
Ideal for use on stainless steel, chrome, nickel, brass, copper and silver
NOTE: There are countless uses for Miltex stain remover around the shop. It's ideal for brightening and cleaning stainless steel instrument trays, autoclaves, ultrasonic cleaners, steel countertops and more
MADE IN USA