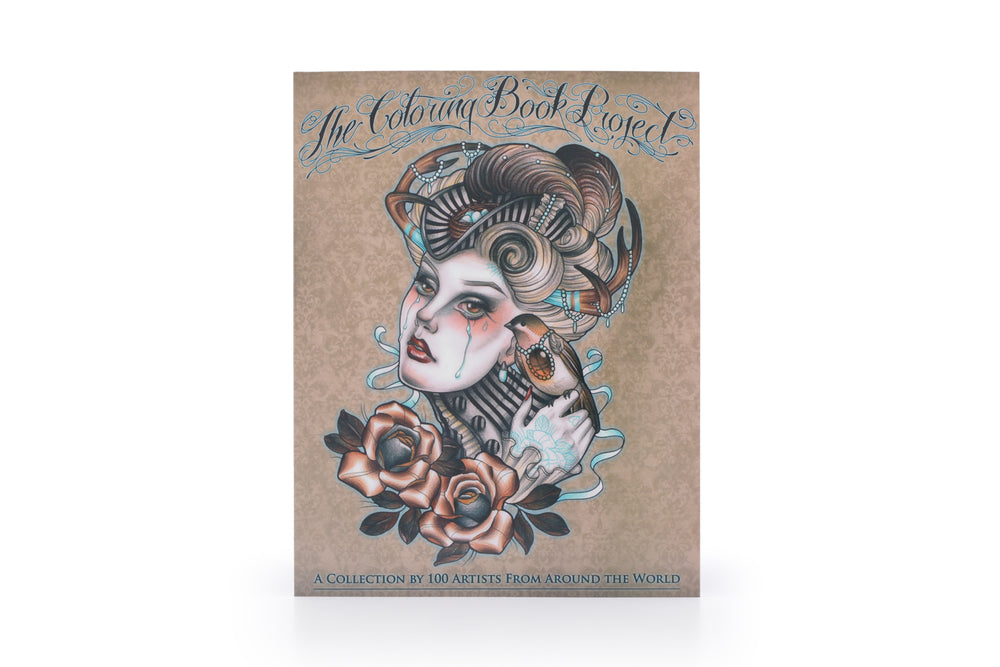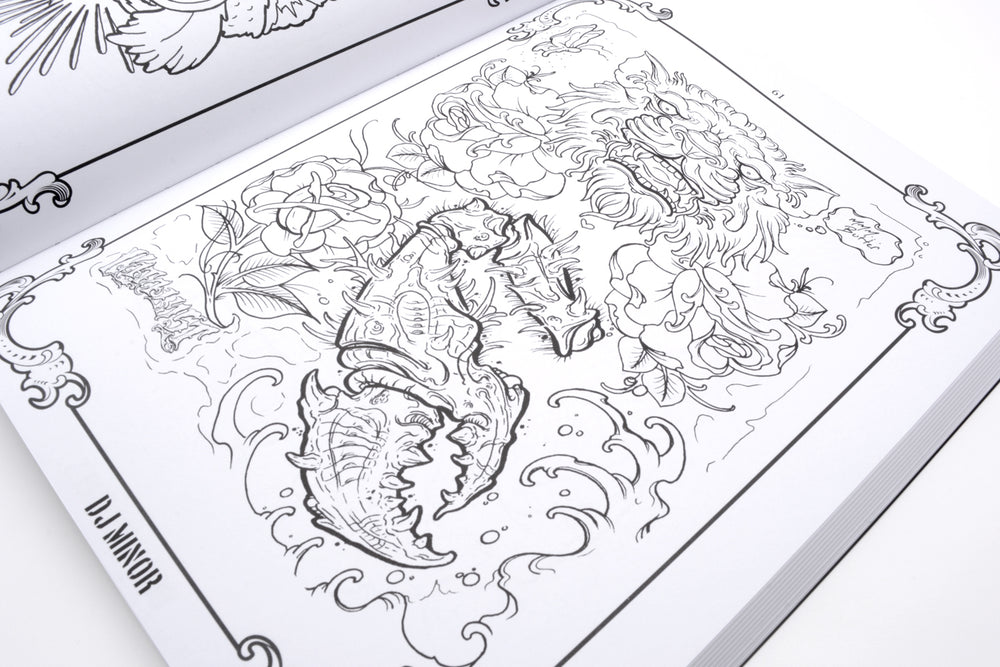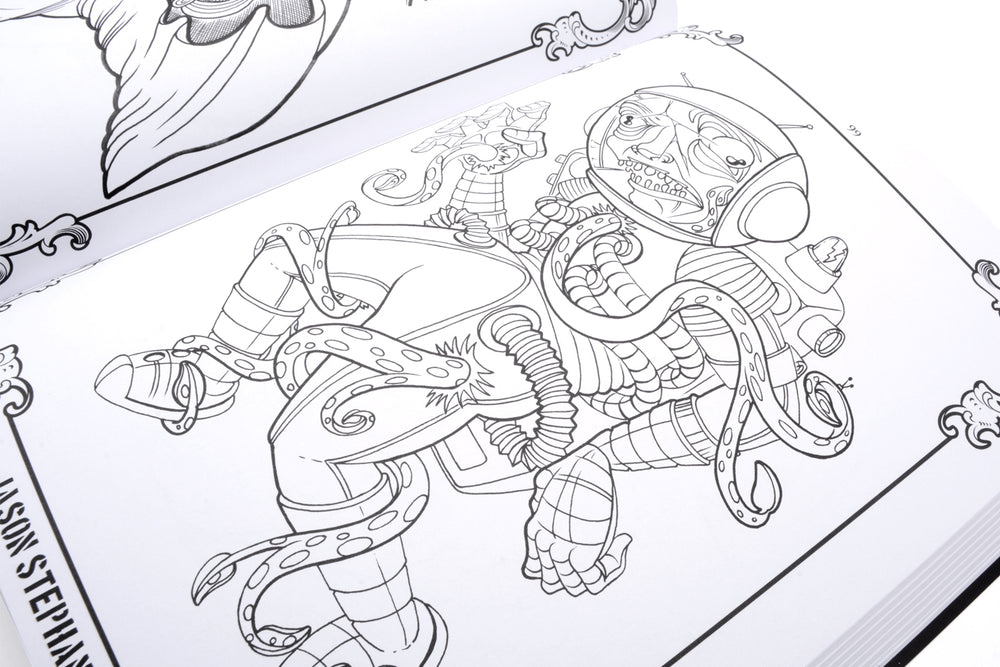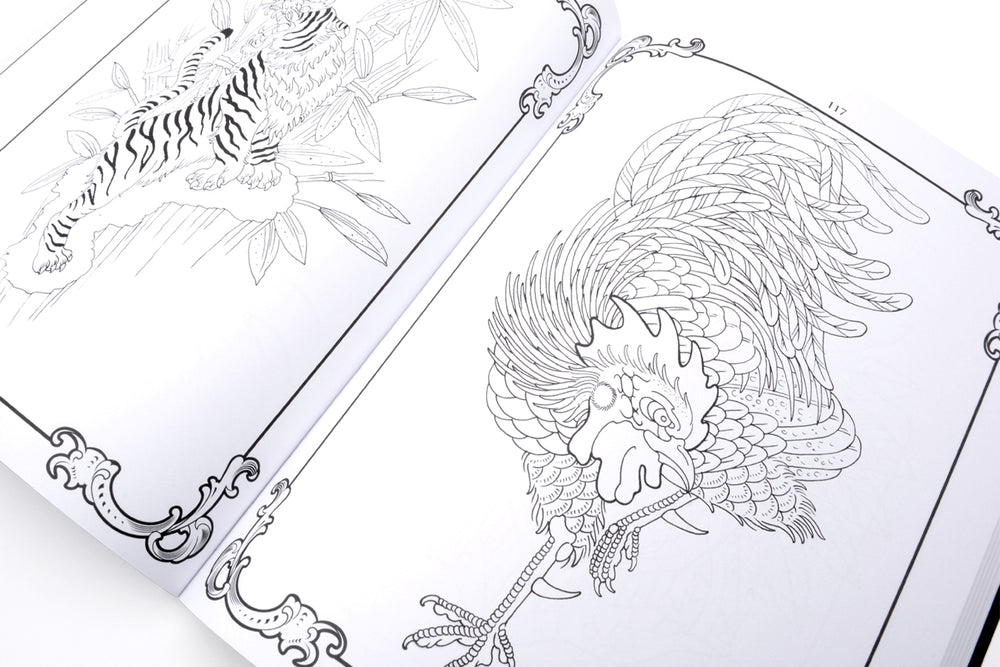 Memento Publishing
The Coloring Book Project
3386
Thanks for joining the waitlist!
Oops. Something went wrong! Please try again later.
Product Description
The Coloring Book Project: A Collection By 100 Artists From Around The World is Available Now! - First Edition
Makes a great gift for artists of all ages!
This wonderfully imaginative book brings together inspiration and ingenuity from an all-star cast of artists, each contributing their own enchanting sketches, and then handing them off to you to complete with your own touch of artistic magic.
With 215 pages of designs to colour and activities to execute, colourists can dive into the pages full of tattoo-related artwork and escape to a creative world through their pencils, markers, and crayons. The Coloring Book Project compositions are not intended as tattoo flash, but rather, pay homage to tattooing and are a great way to kill a few hours while feeding your creativity.
Contributing artists include: Don McDonald, Gunnar, Greg "Craola" Simkins, Durb Morrison, Mike DeVries, Jason Stephan, Roman, Josh Duffy, Katelyn Crane, Jeff Johnson, London, Jamie Lee Parker, Sung Song, Steve Morris, Timothy Boor, Timmy B, Whitney Lenox, Mario Rosenau, Kyle Cotterman, Ty McEwen, Danny Black, Brett Herman, Andy Engel, DJ Minor, Jeremy Miller, Julian Zeff, Shawn Williams, Hilary Jane, and many more!!
Features: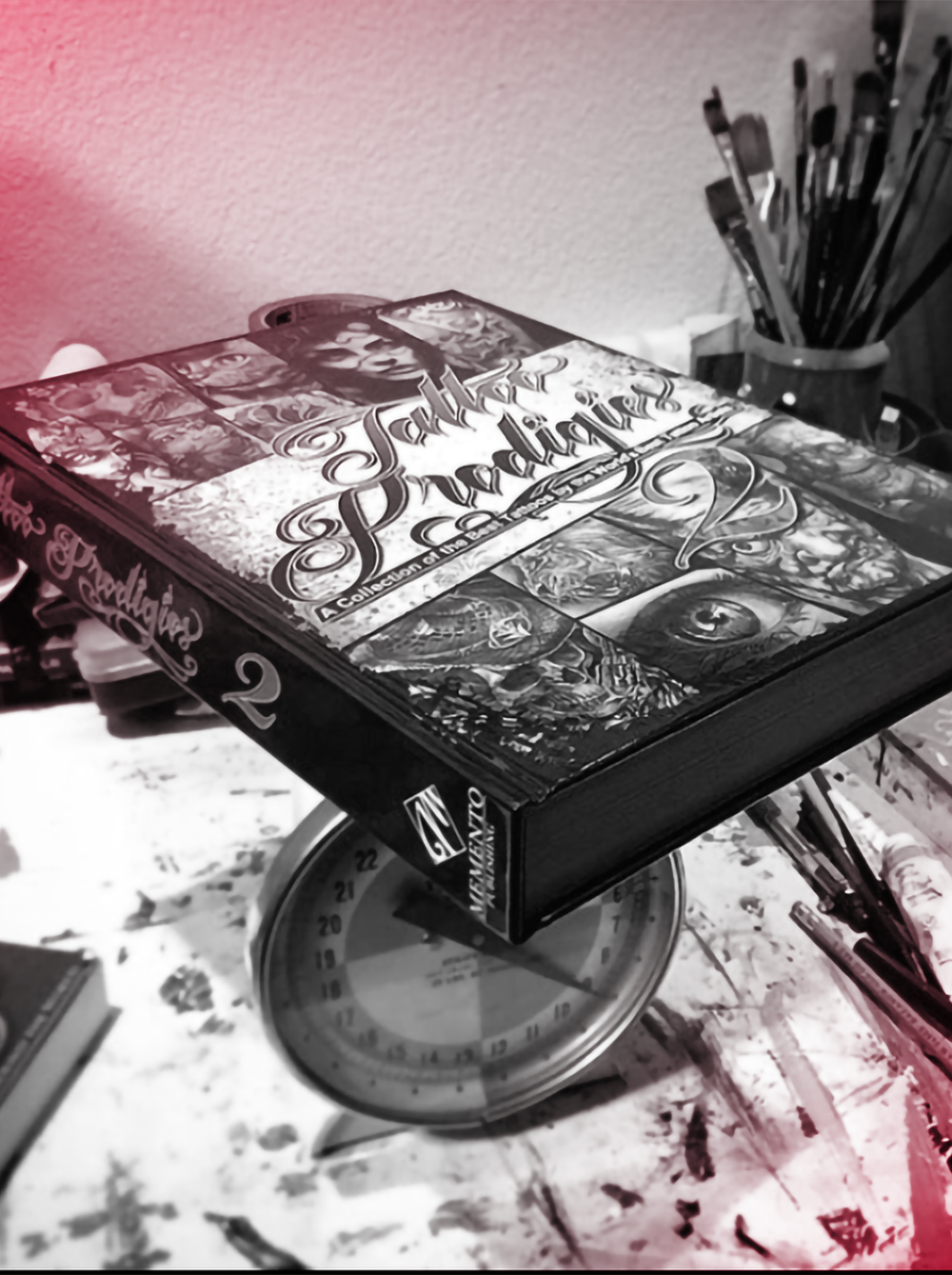 Brands we trust
About Memento Books
At Memento Publishing we are inspired by art and dedicated to producing, publishing, marketing and selling books that encompass a passion for the artistic lifestyle.

With a focus on body art and the tattoo culture, Memento seeks to highlight the achievements of this ever-growing genre.

We aim to produce inspirational, educational, and informative art books with distinct designs and excellent editorials. Whether a gallery-themed edition of full-colour photos; an instructionally-based tutorial; or a combination of the two, Memento can help you through the publication process.

As tattoo artists and enthusiasts ourselves, the Memento staff is passionate about instilling positive perceptions of the body art lifestyle.
Shop Memento titles
CUSTOMER REVIEWS
Total 5 star reviews: 1
Total 4 star reviews: 0
Total 3 star reviews: 0
Total 2 star reviews: 0
Total 1 star reviews: 0
Second buy

Bought this for a second time…makes a great gift!
Reviews Loaded
Reviews Added