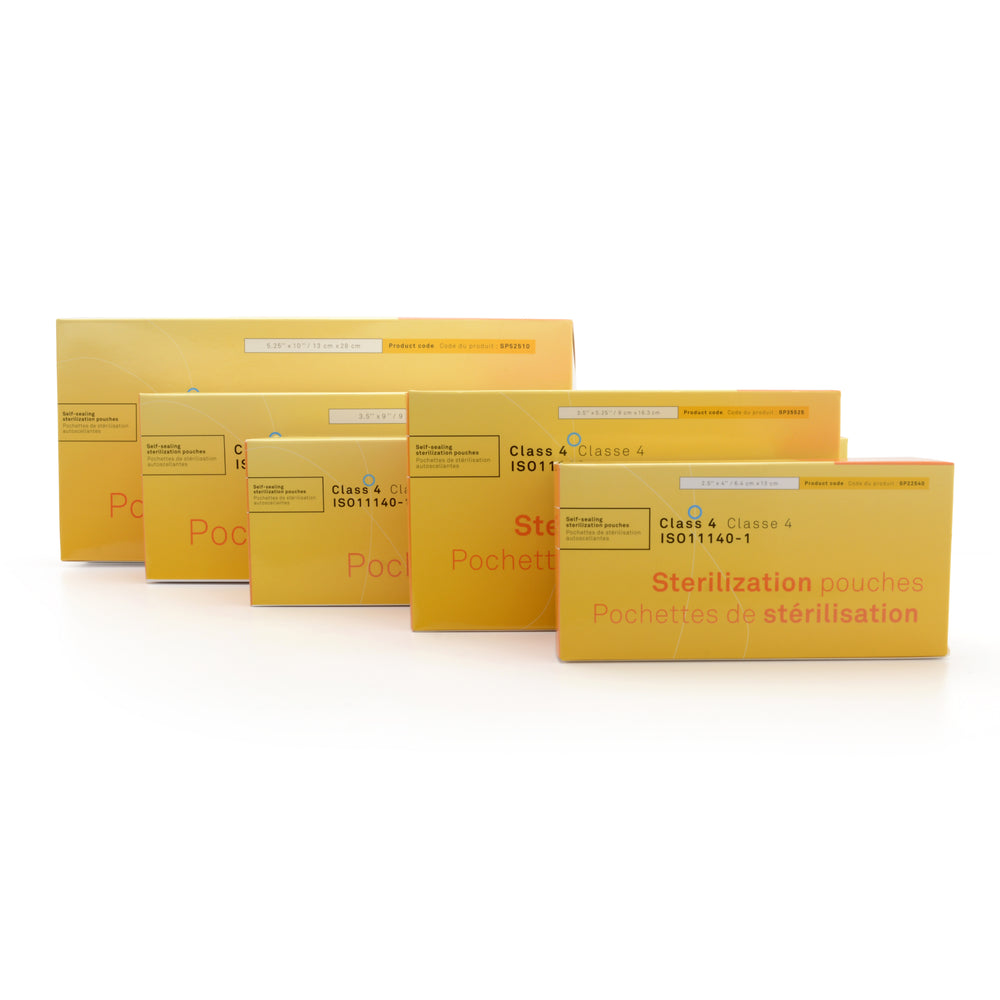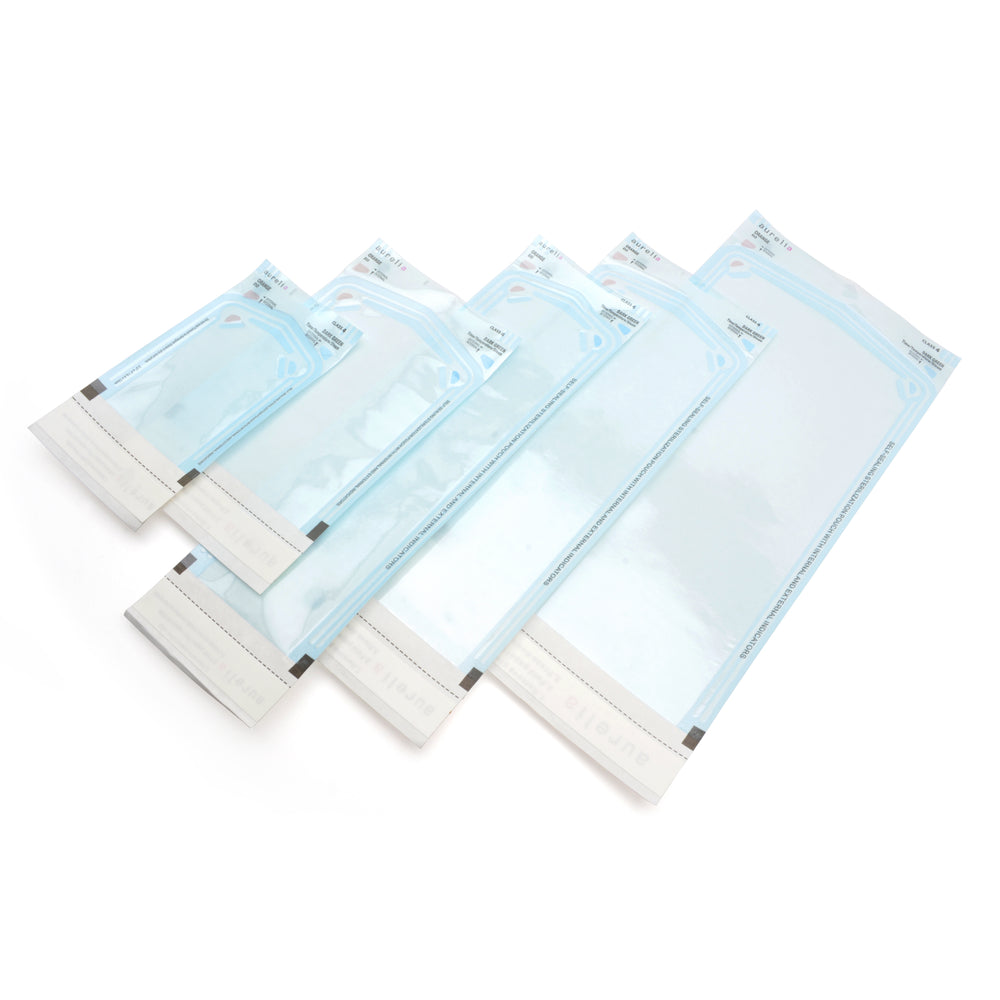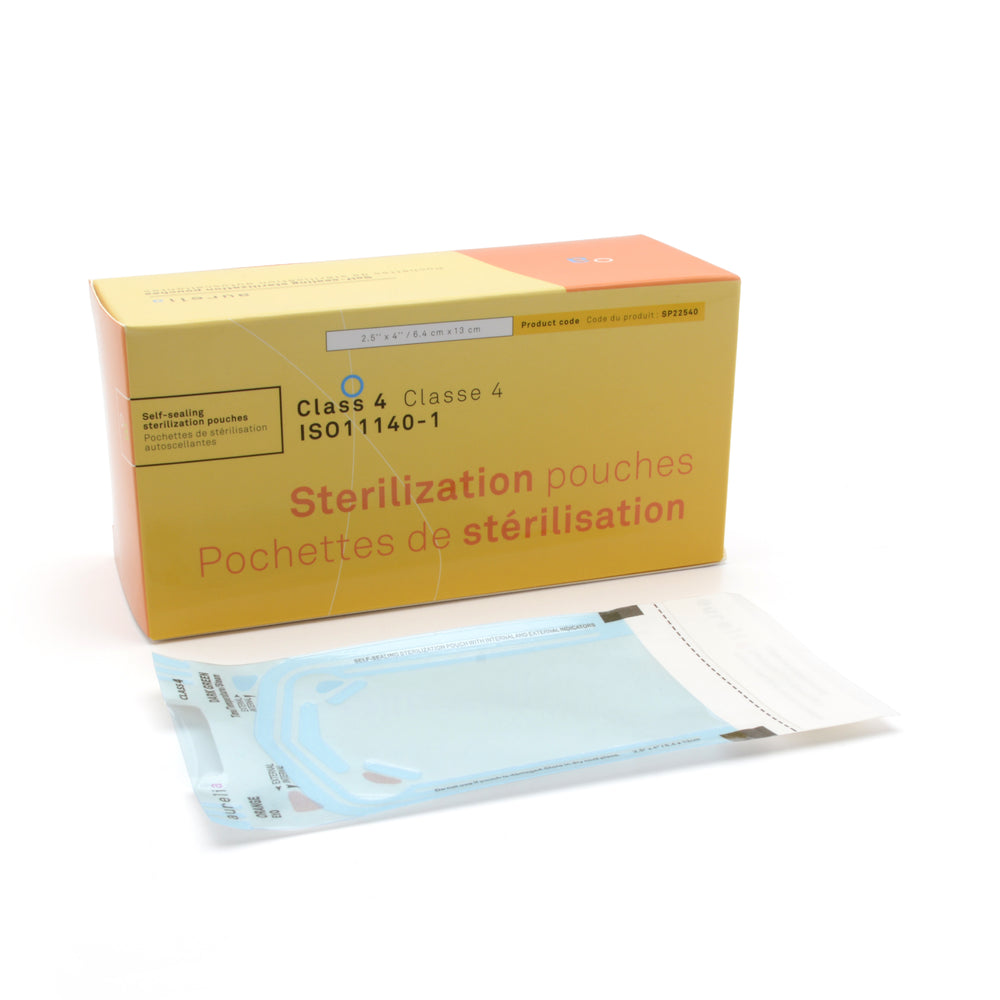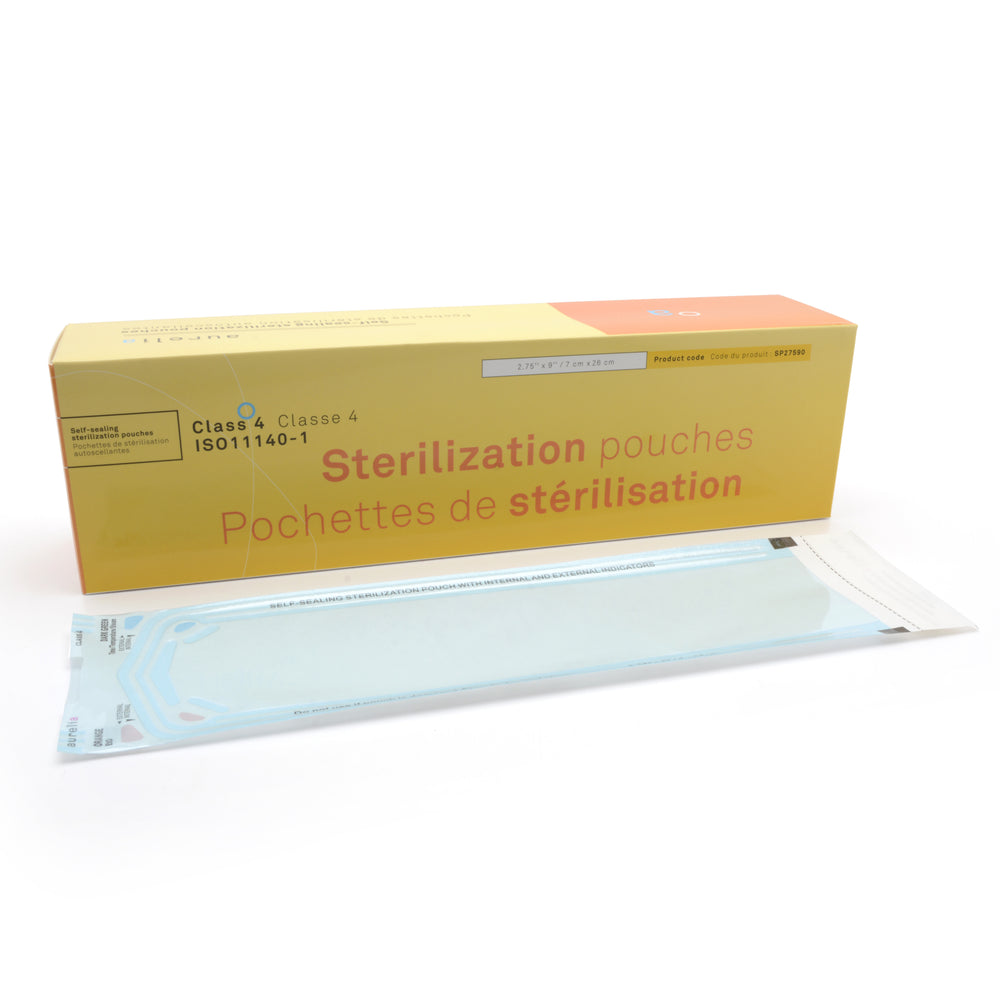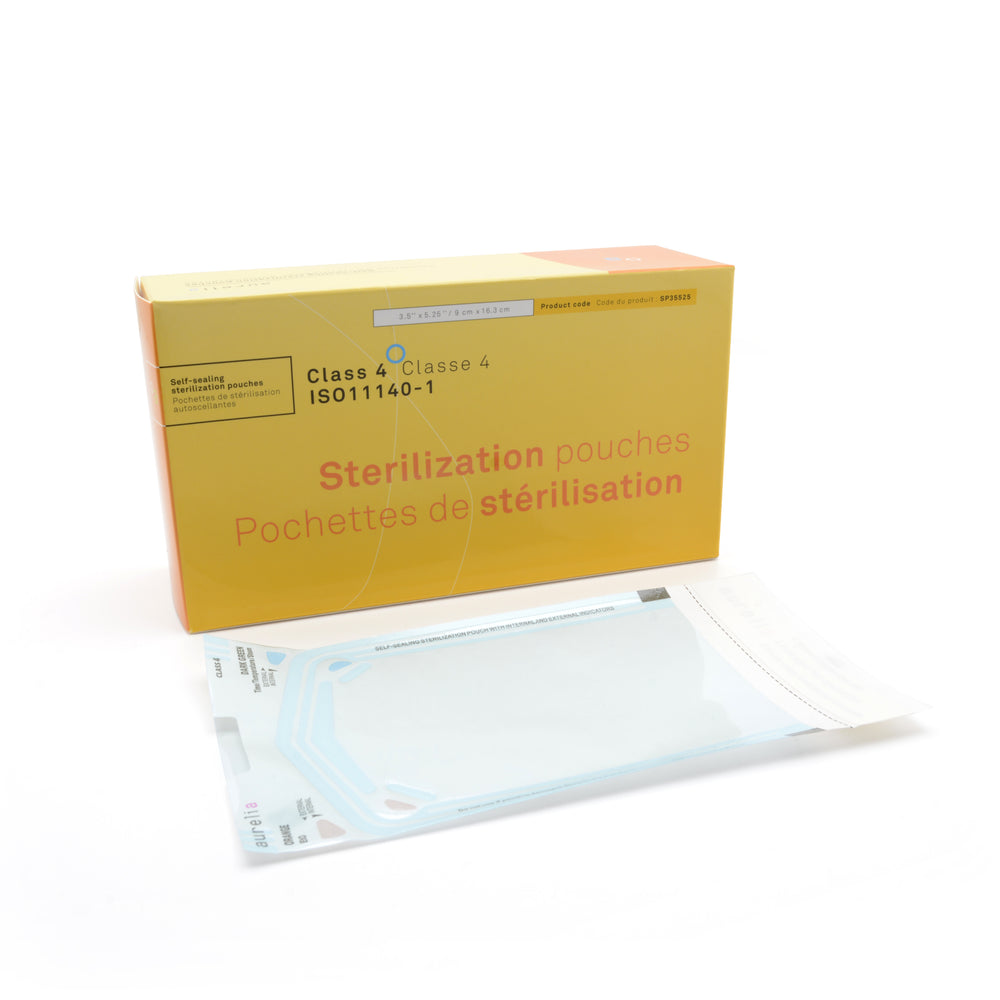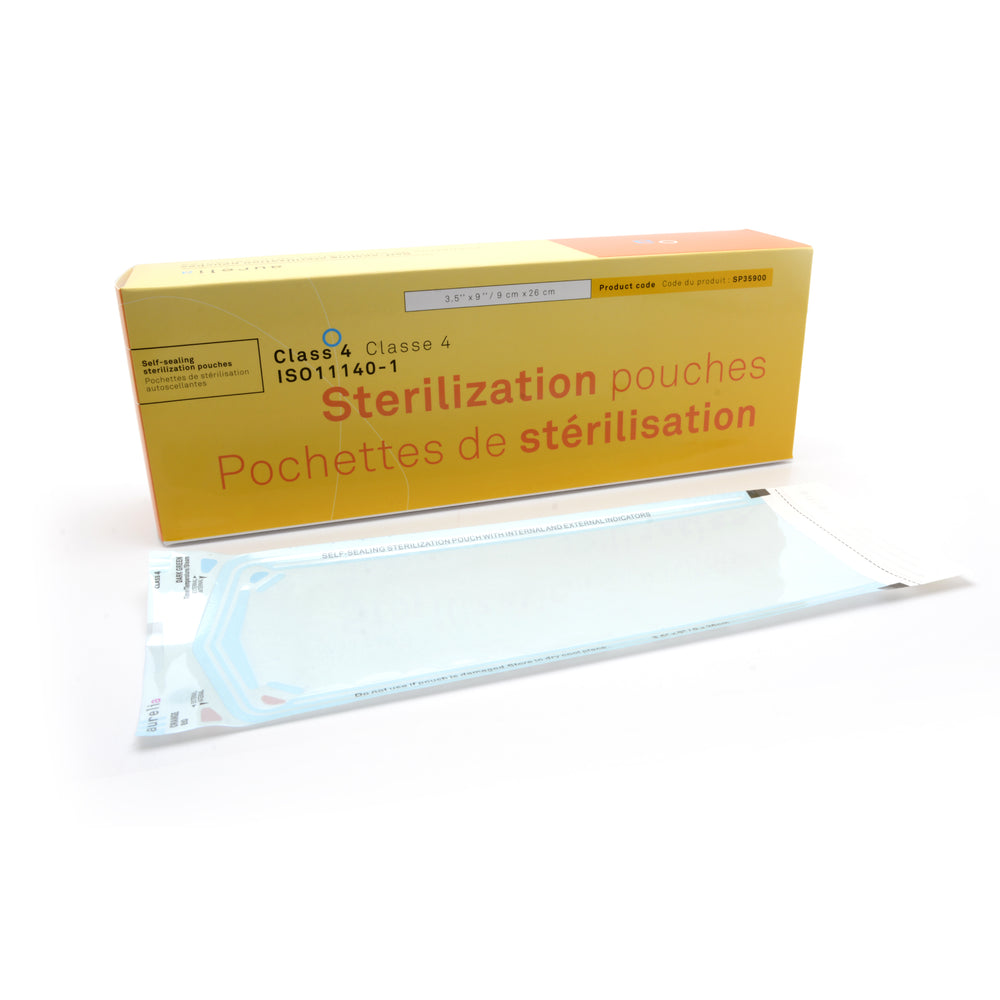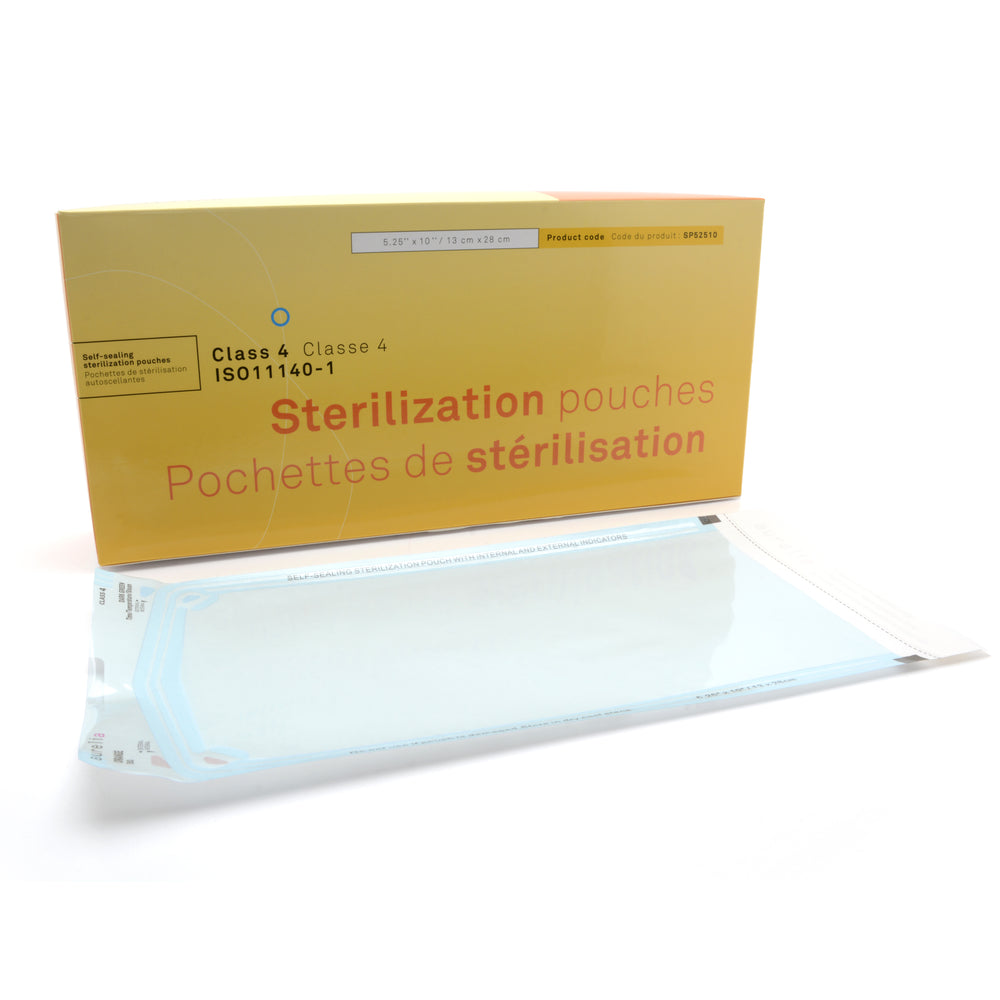 Aurelia
Sterilization Pouches
4564
Thanks for joining the waitlist!
Oops. Something went wrong! Please try again later.
Product Description
Aurelia® Self-Sealing Sterilization Pouches consist of a white film sealed to paper, with 2 sets of lead-free indicator inks and a polyester-backed adhesive tape. The indicators become dark green when they meet the 3 parameters: time, temperature and steam.
Box of 200
Features:
100% fail-resistant seal

Pouches are made of 60g paper
Three sterilization criteria (time, temperature, saturated steam)
Class 4
SAVE 10% when you purchase 5 or more boxes of the sized pouch.
LATEX-FREE
MEDICAL-GRADE