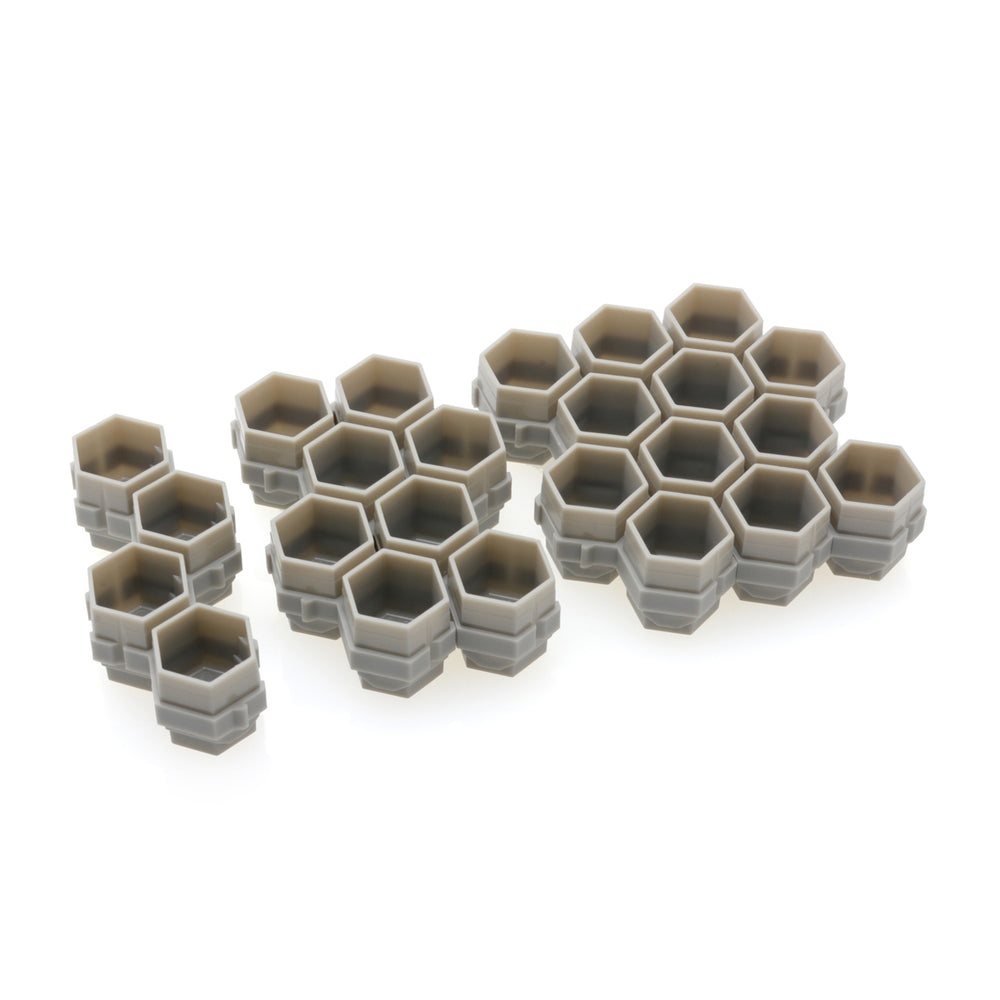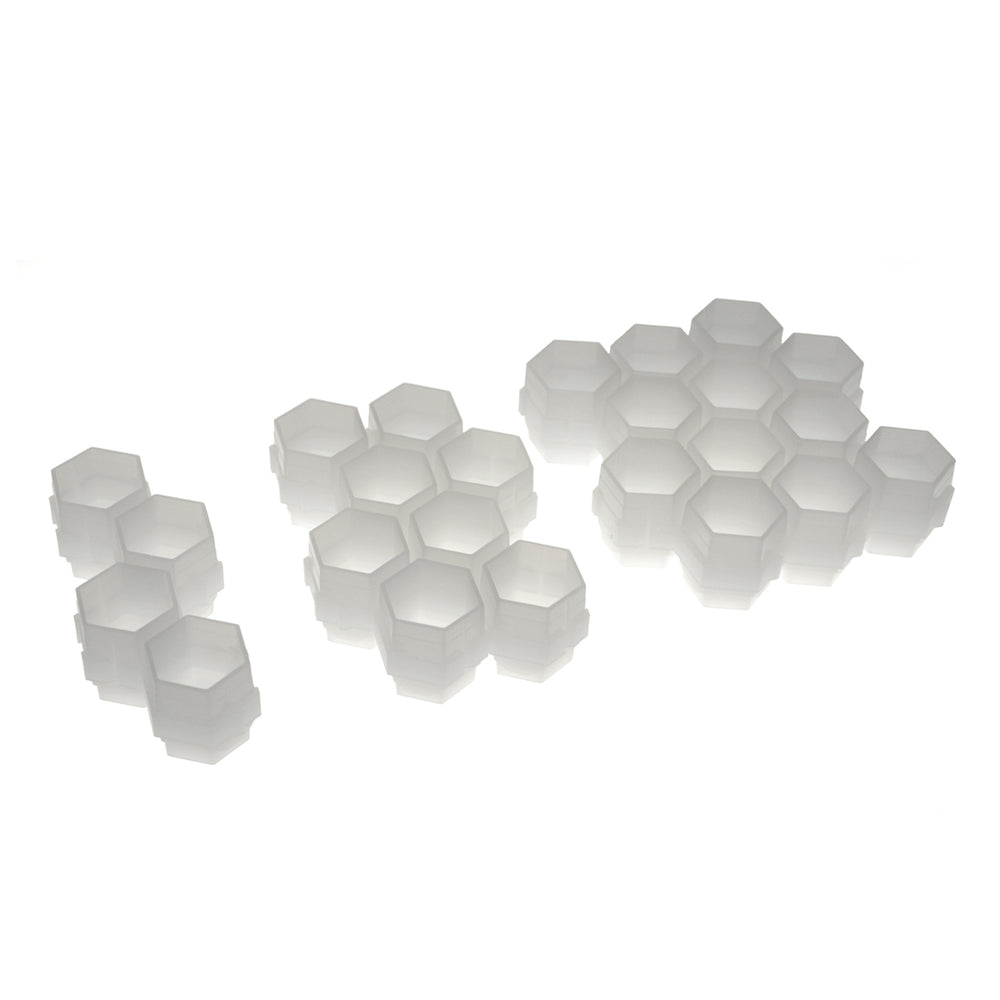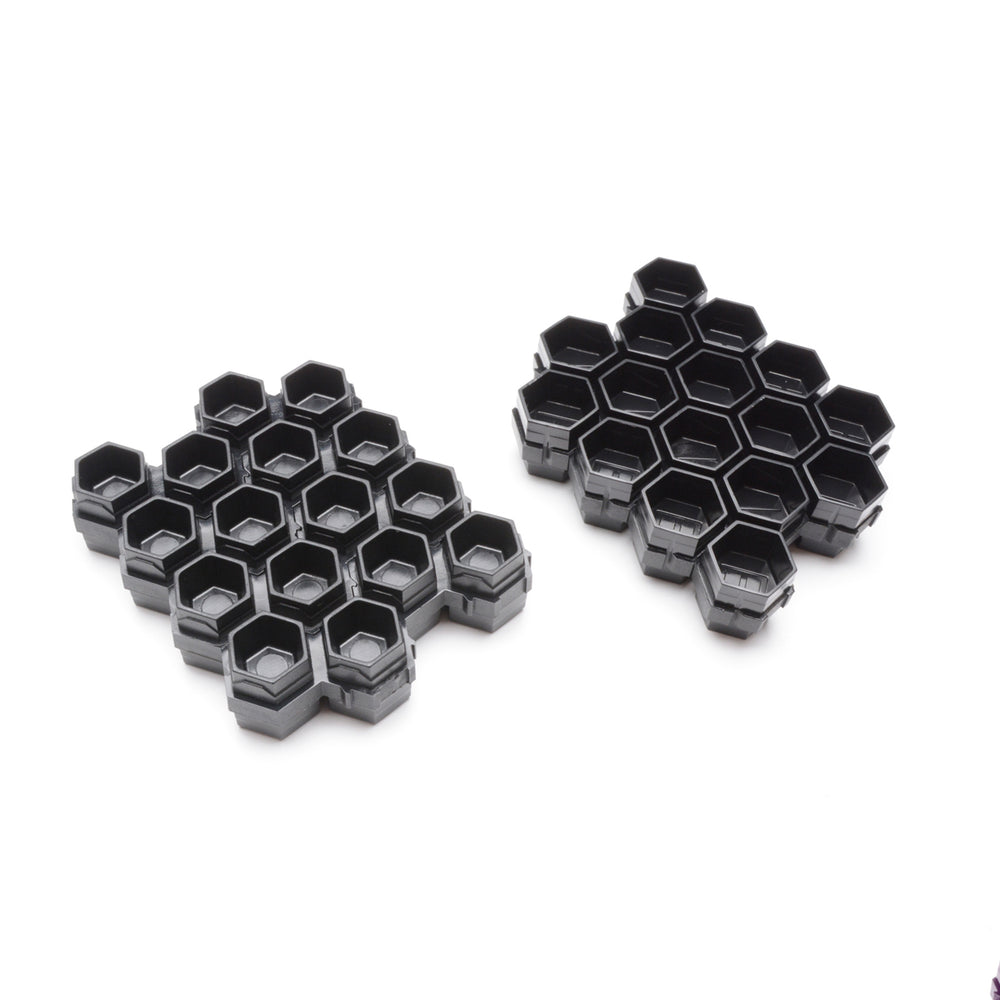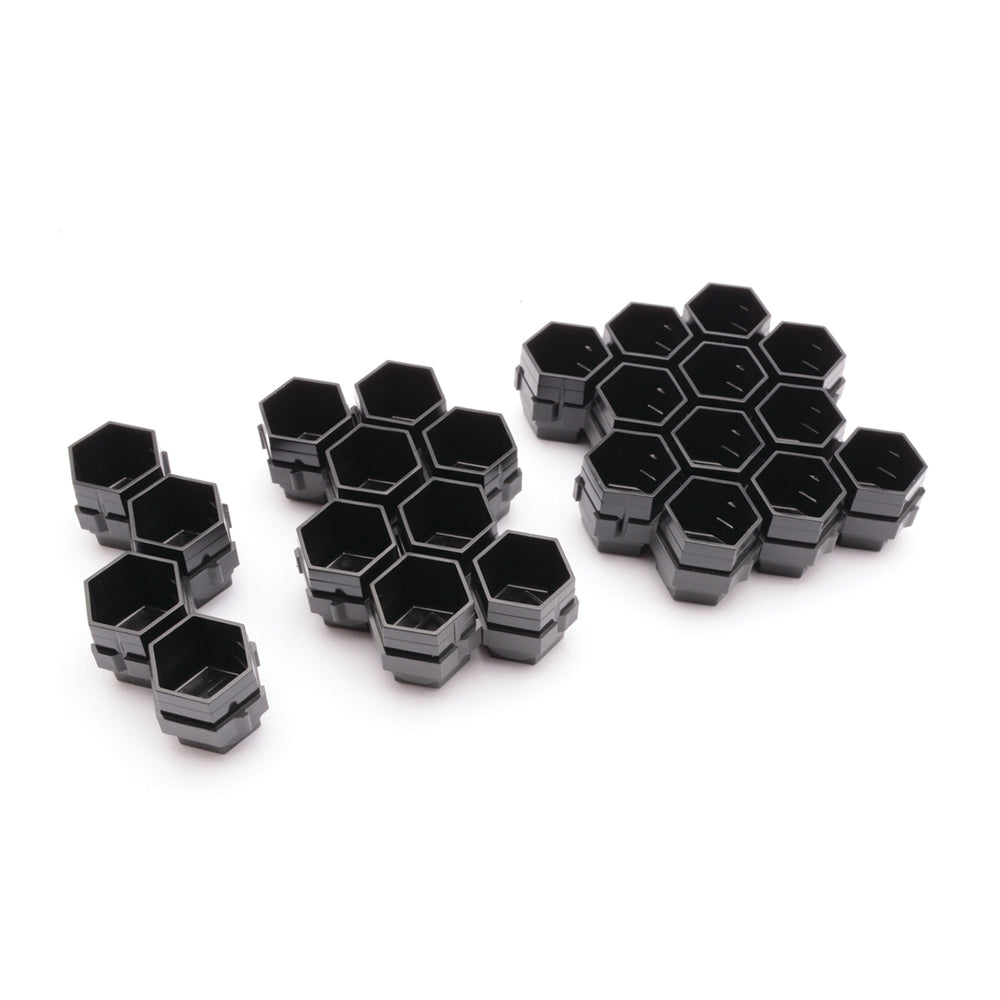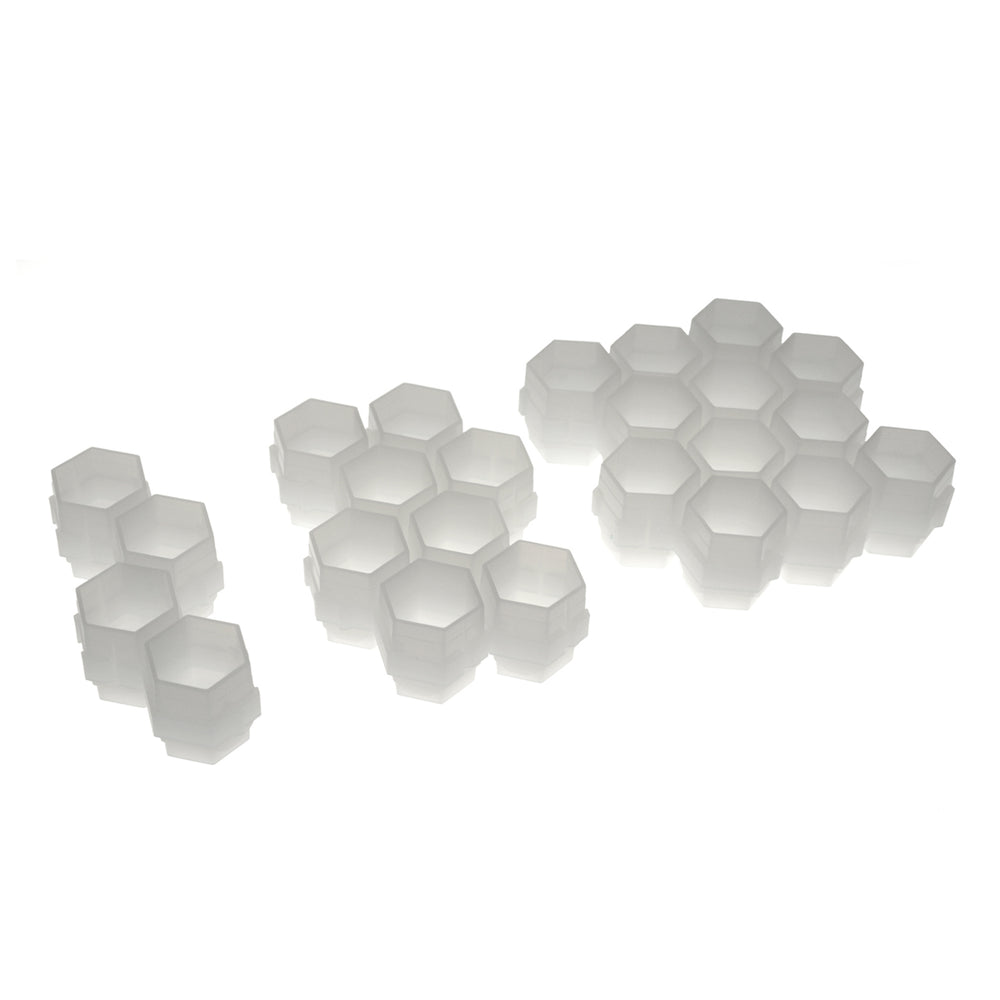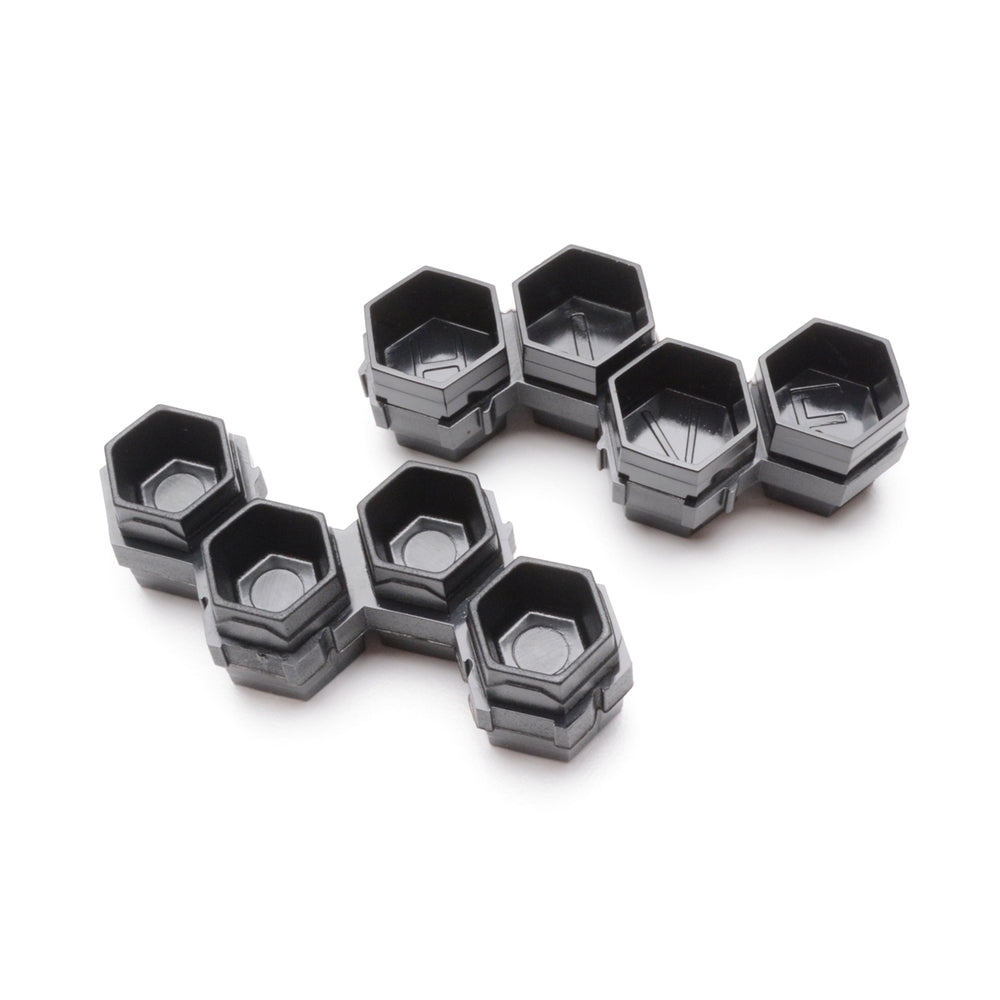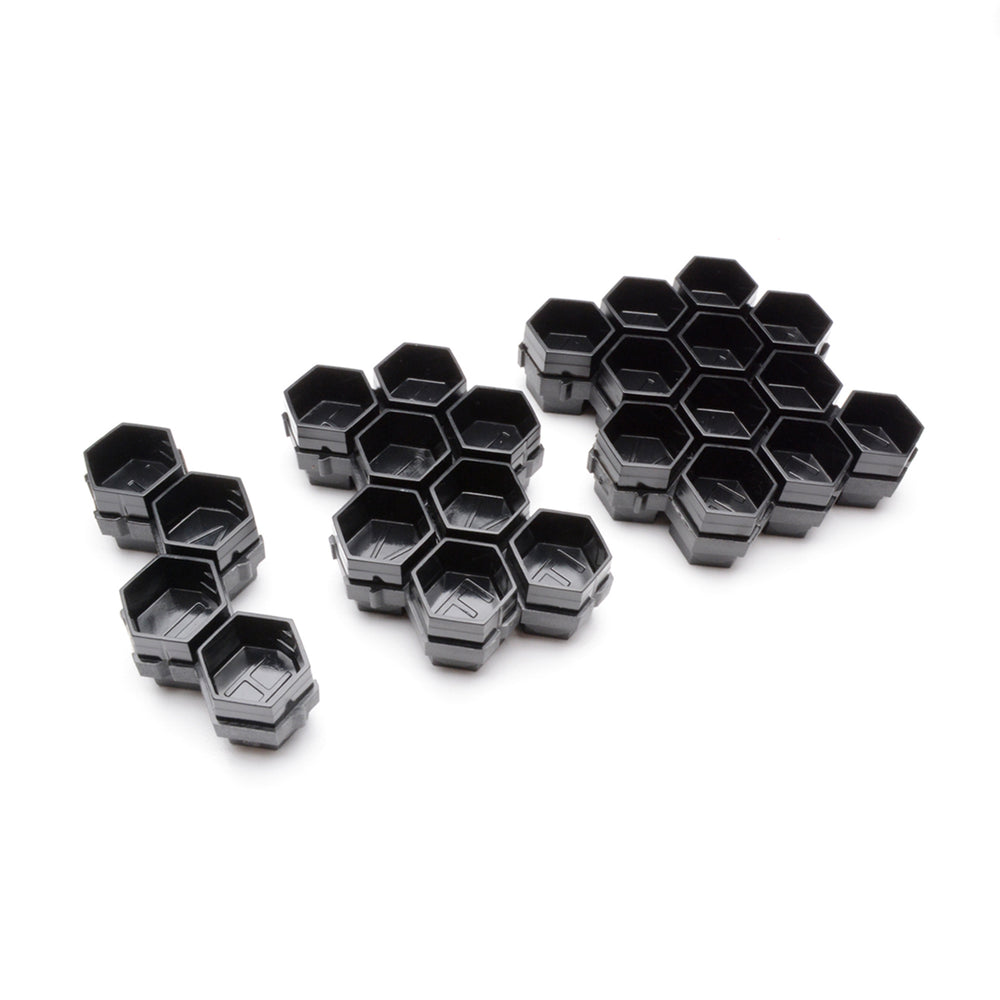 Hive Caps
Hive Caps Pigment Caps
4280-SB
Thanks for joining the waitlist!
Oops. Something went wrong! Please try again later.
Product Description
Hive Caps®️ offer you a customizable pigment cap experience that is quick and easy to set up on any station. Each standard Hive Caps package comes with 50 trays that make up a total of 200 individual pigment caps.
Hive Cap trays are reversible with large #16 Caps on one side and smaller #9 caps on the other side. Simply snap together the number of caps you need and you're ready to work.
Hive Caps are stackable to prevent drying and contamination during longer sits or breaks.
50 trays - 200 ink caps
Snap together and go!
Stackable trays prevent ink from drying out
Measuring lines allow for more reliable mixes
Stable - no ointment necessary
SAVE 10% when you purchase 10 or more packs.
SINGLE-USE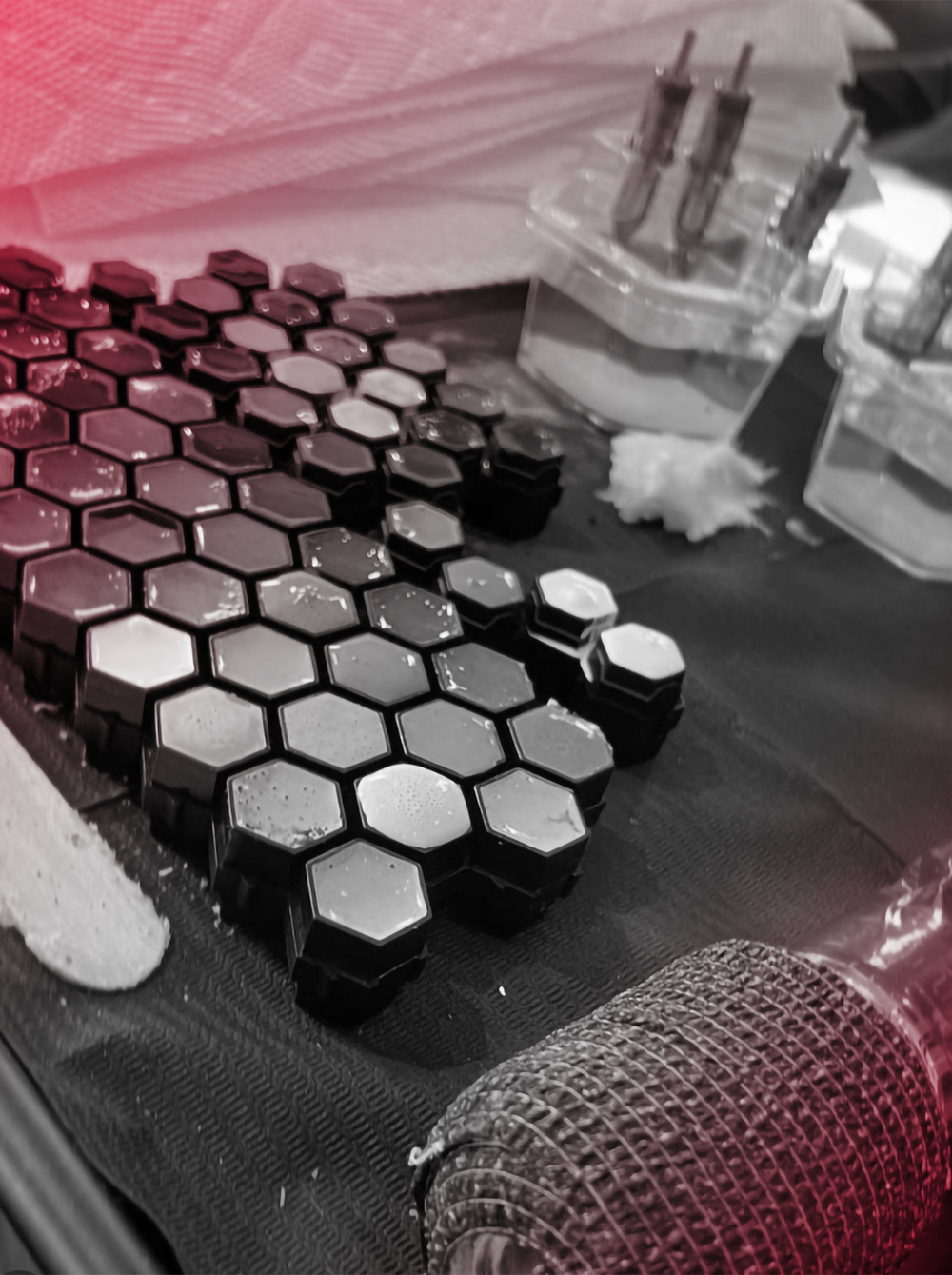 Brands we trust
About Hive Caps
Hive Caps™ are an innovative new ink cap for tattooing. This intuitive new design allows for a faster and simpler set up, allowing artists to grab, set down and go. Hive Caps™ are designed to easily snap together to expand the tattoo artists color palette. This important feature allows for countless configurations giving artists the ability to easily create a personalized customization of their set up.
CUSTOMER REVIEWS
Total 5 star reviews: 2
Total 4 star reviews: 1
Total 3 star reviews: 0
Total 2 star reviews: 0
Total 1 star reviews: 0
Convenient

If you do colour tattoos and you're tired of wasting time placing 10 to 58 ink caps, then HIVE in caps are for you. Just snap off what you need and throw it on the table.

Convenient caps

They are nice and deep. Great for greywashes or multiple colors. Pretty cool how they connect.

The Only thing that would make these better is if they came sterilized.
Reviews Loaded
Reviews Added