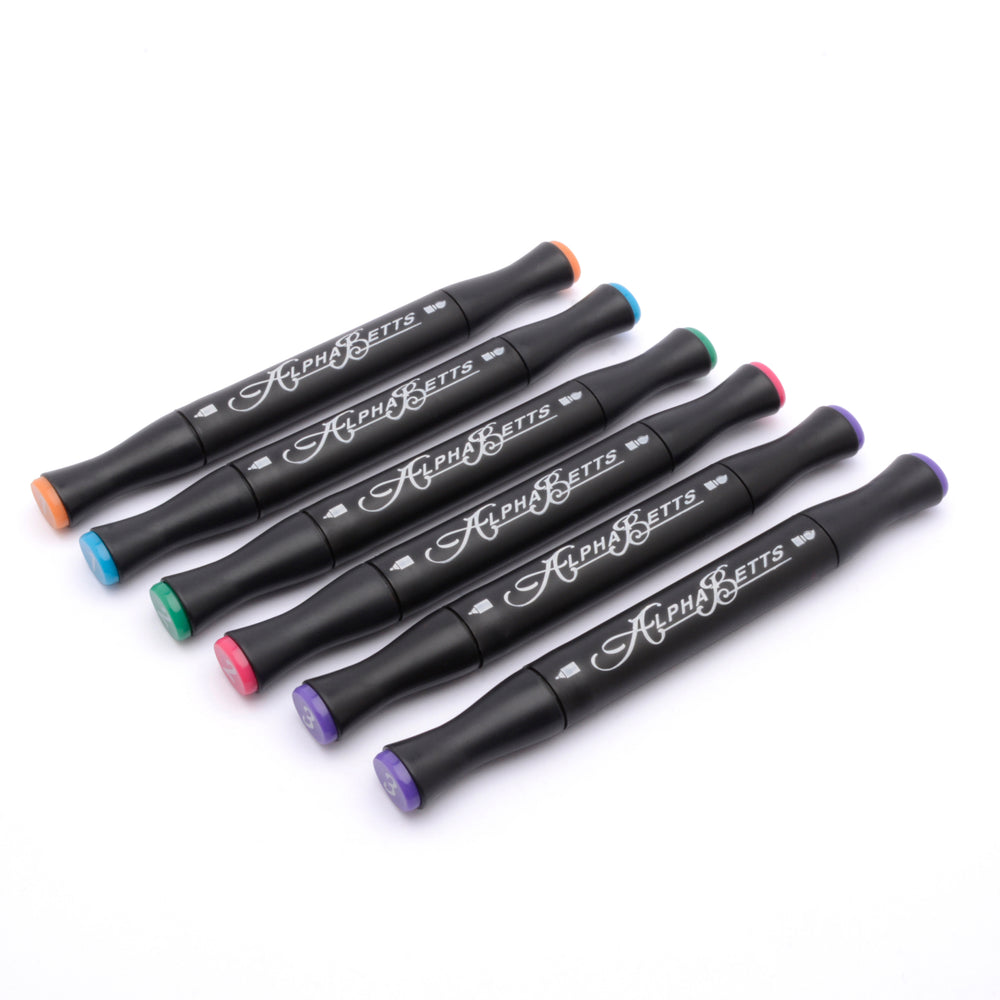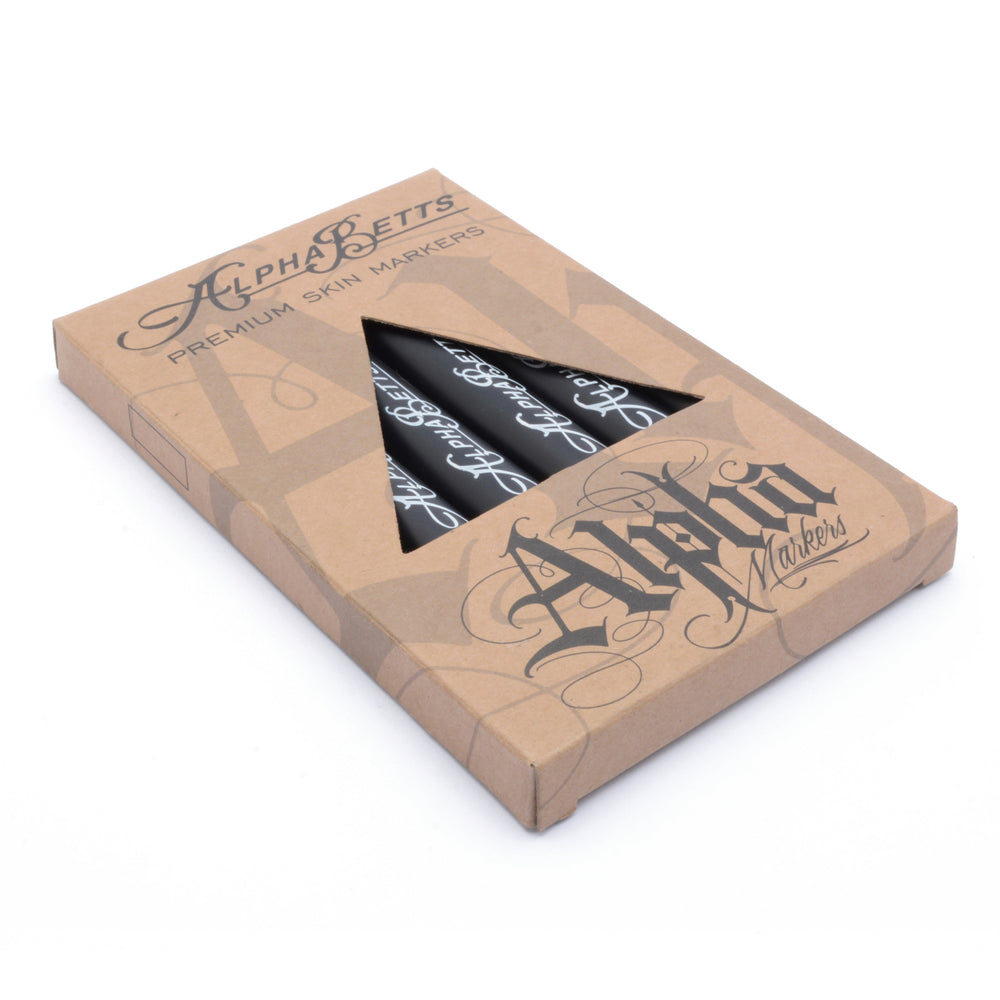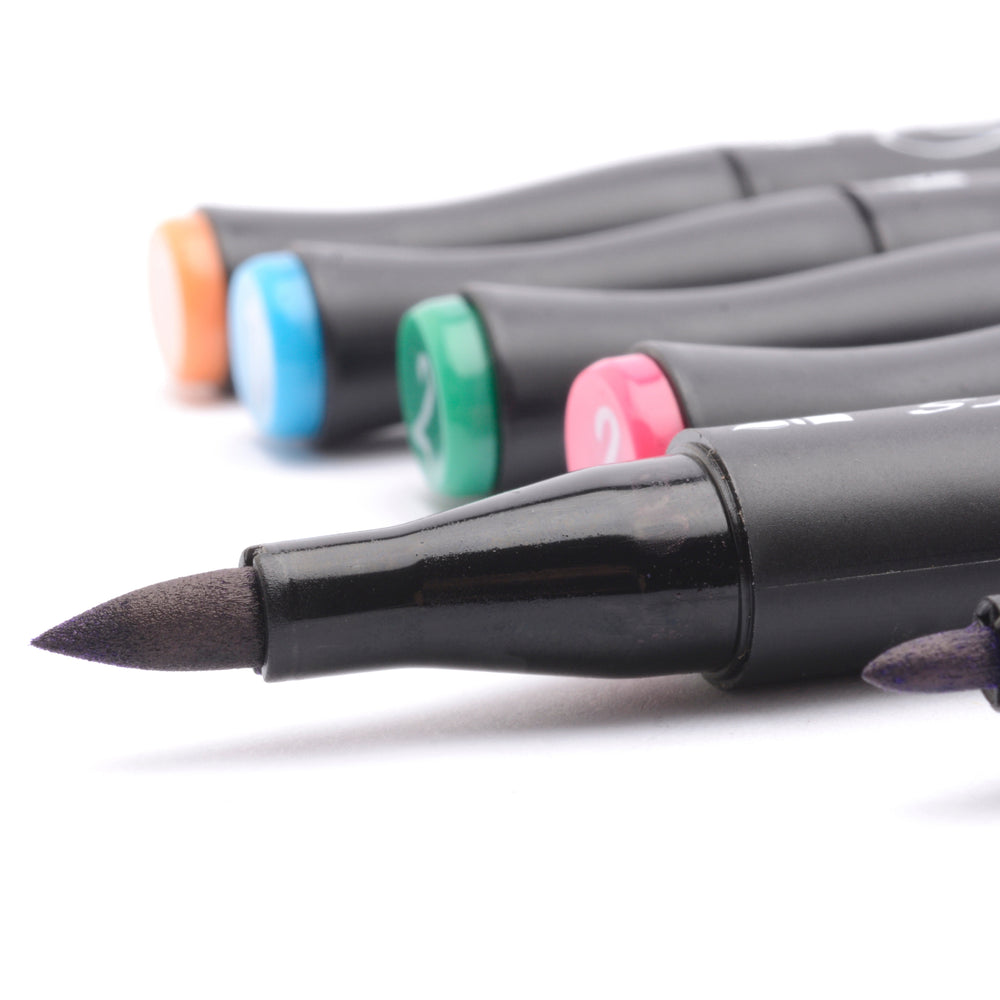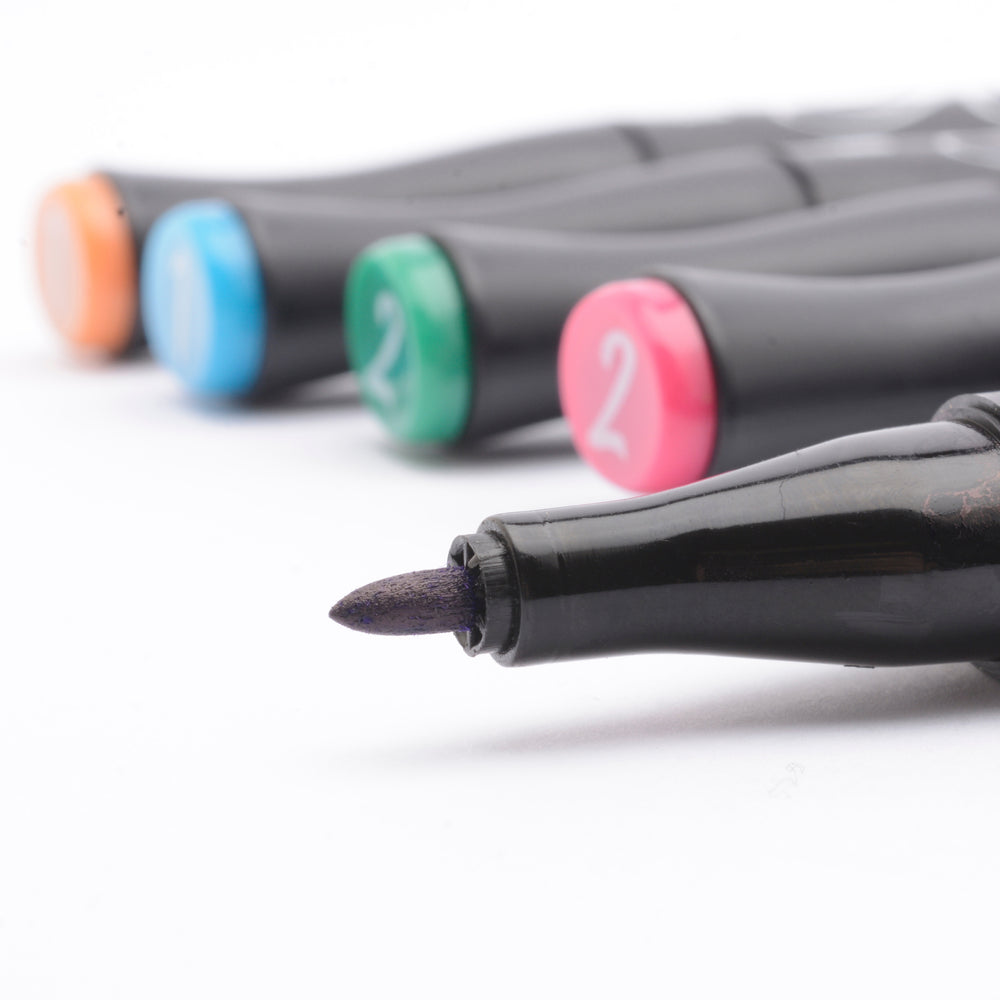 Alpha Markers
Alpha Betts Marker Combo Pack
4415
Thanks for joining the waitlist!
Oops. Something went wrong! Please try again later.
Product Description
BJ Betts developed Alpha Markers using methods that have worked for him over the past two decades.
Set of 6 premium skin markers.
2 Foundation markers (Cap label 1)
2 Base markers (Cap label 2)
2 Lock layer markers (Cap label 3)
Long-lasting hold
The Alpha Betts premier custom freehand system uses a three-part methodology:
Foundation (1): Sketch on for form, fit and flow. The water-based ink allows for easy rendering on skin, and is easily removed for reworking your ideas quickly. The dual brush tip and bullet tip allow for infinite line weight to match your style. Includes two different light colours.
Base (2): A semi-permanent alcohol base lets you refine your ideas into a workable design. Gently wipe away the watercolour foundation base to reveal your clean Base layer on top. Includes two strong colours.
Lock (3): The lock layer is a violet stencil layer that holds up to wiping and tattooing. Once dried (allow 10 mins drying time for ultimate results) the lock layer will perform as well as stencil paper, without the rigidity of a stencil. Includes 2 per box.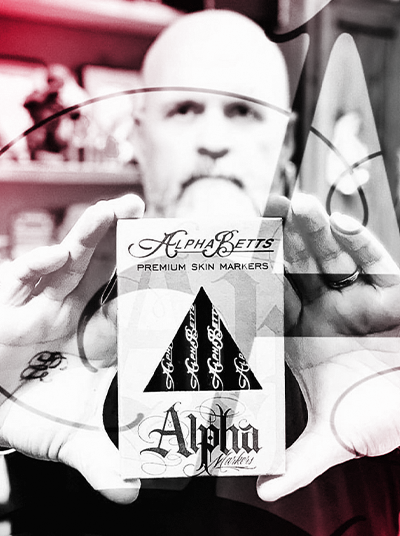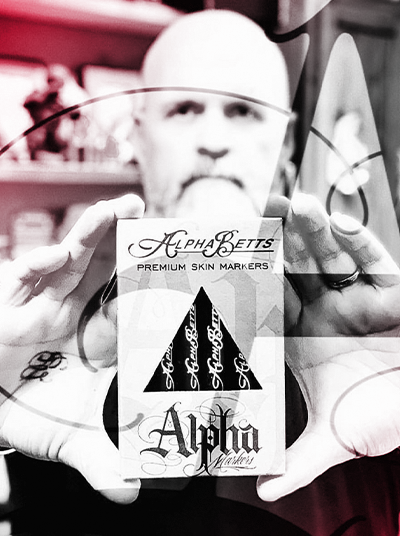 Brands we trust
About Alpha Markers
Developed by BJ Betts, Alpha Markers came to be by answering a basic question: Why is there not a premium marker for creating great tattoos? Something that's easy to remove or stays rock solid? The result is Alpha Betts - their premier custom freehand system.
CUSTOMER REVIEWS
Total 5 star reviews: 3
Total 4 star reviews: 1
Total 3 star reviews: 0
Total 2 star reviews: 1
Total 1 star reviews: 1
Wicked awesome

Love the combo of colours to layer my rendering.

Nope

These are unfortunately a waste of money. They work like Crayola kids markers, very poorly.

It begins to dissolve on the skin before you even start, never mind after wiping once.

No, no, no.
Reviews Loaded
Reviews Added