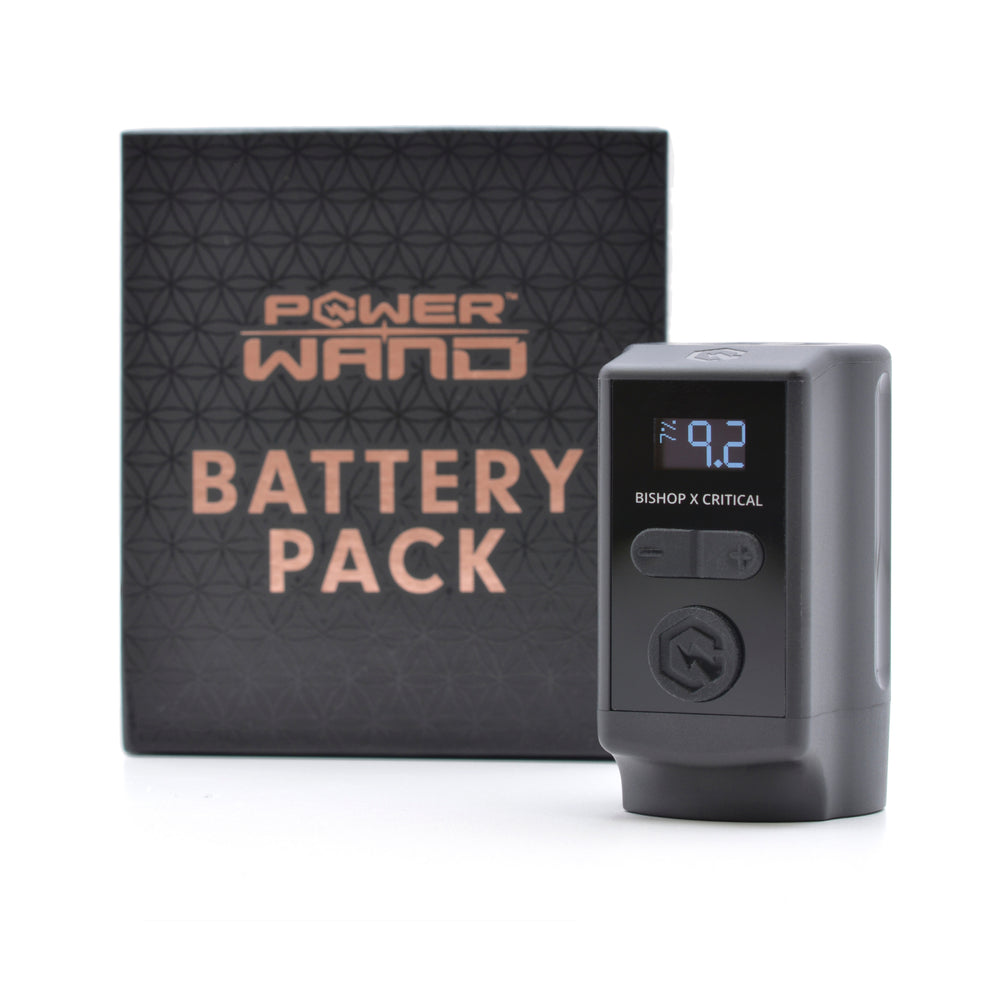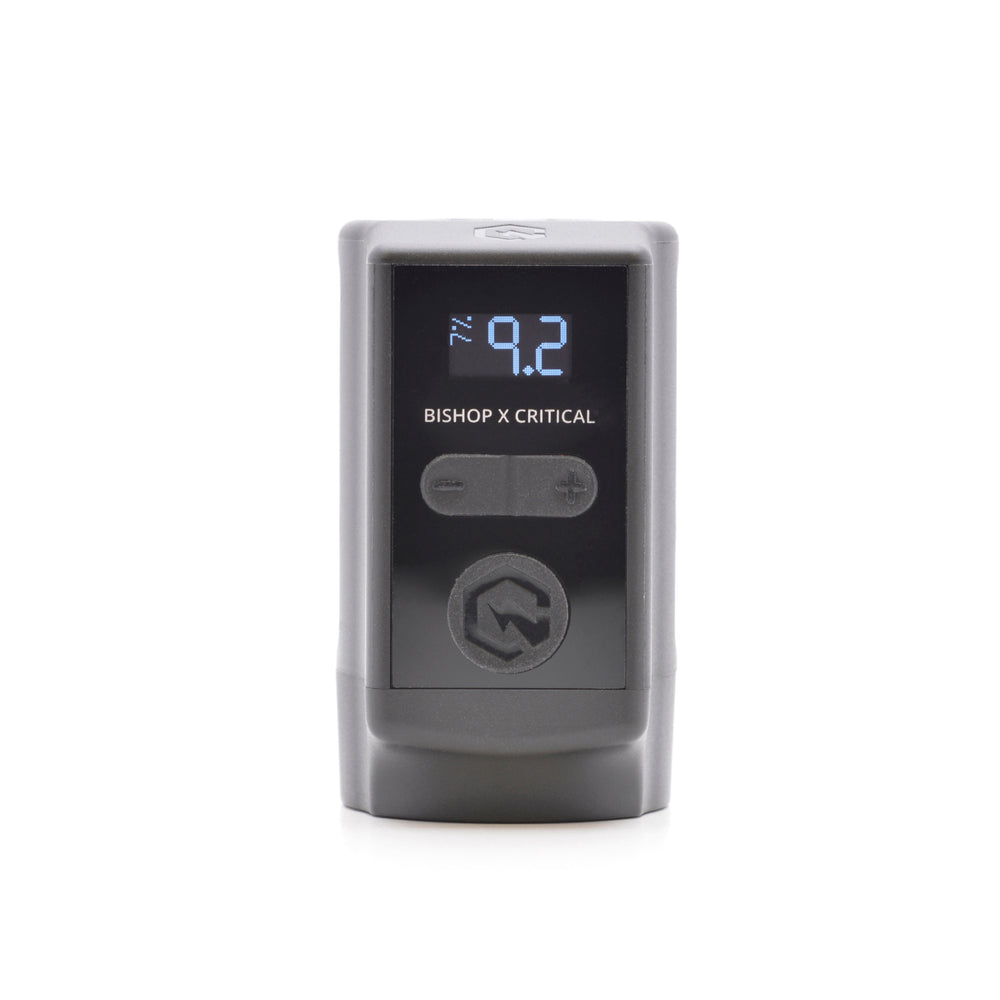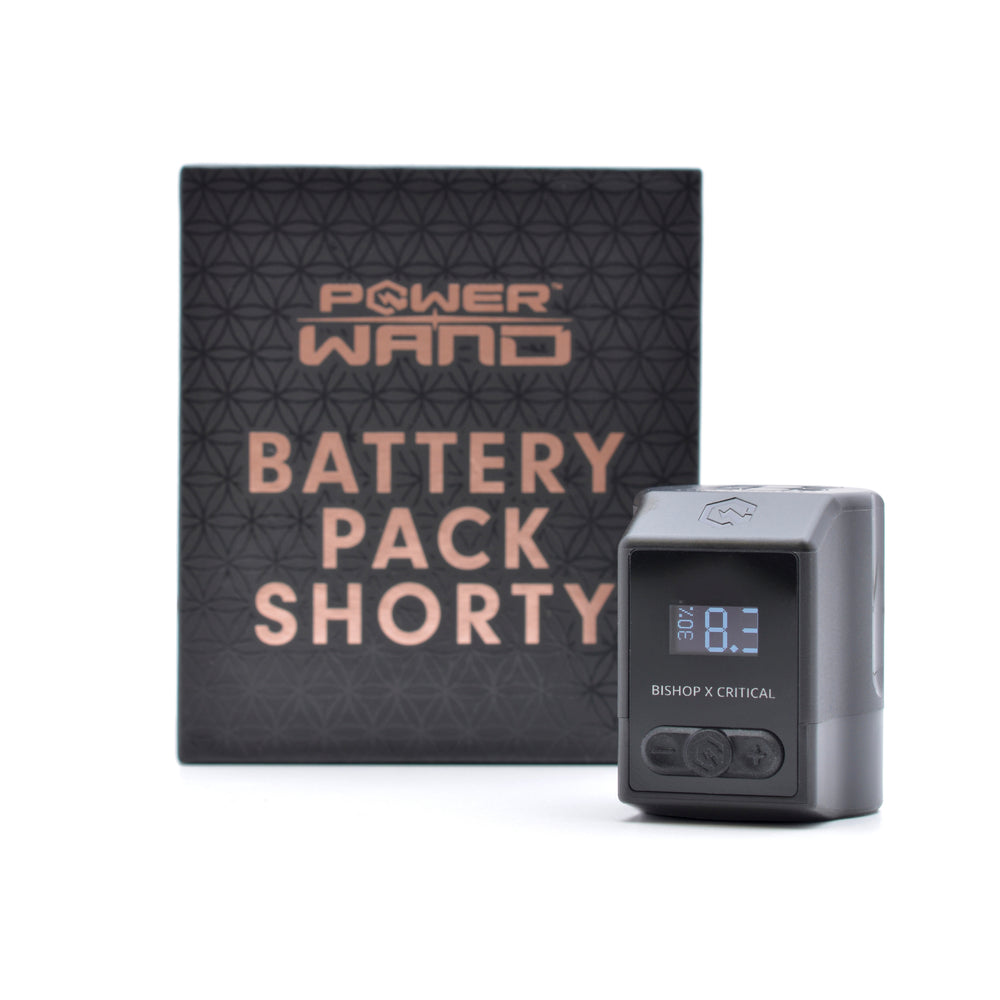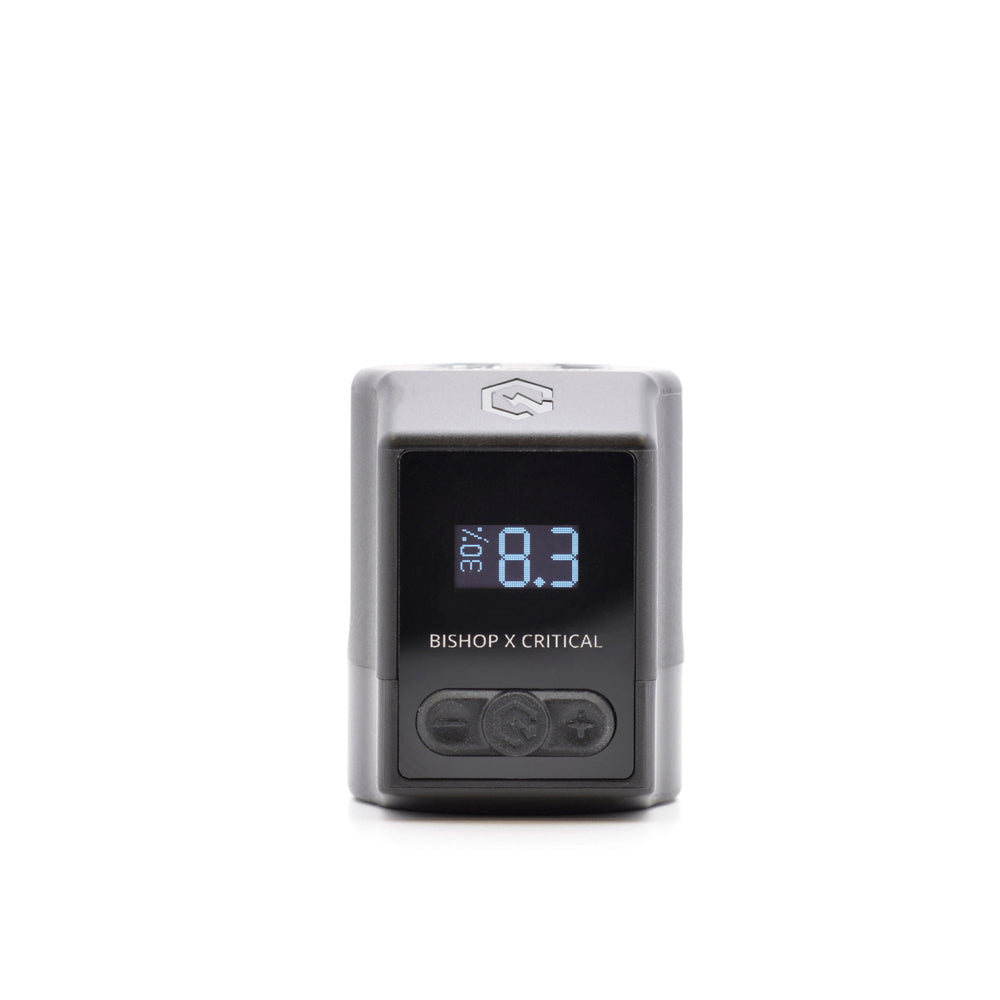 BUY 2 BATTERIES GET A FREE DOCK!
Bishop
Bishop X Critical Battery Pack
4760
Thanks for joining the waitlist!
Oops. Something went wrong! Please try again later.
Product Description
Designed specifically for use on the Bishop Power Wand™ series of machines, the Bishop x Critical battery packs are available in two sizes; the Long, which provides up to 10 hours of tattooing time with 1500 mAh, and the Shorty which provides up to 5 hours of tattooing time with 800mAh.
Bishop x Critical batteries can be charged using most USB-C cords and charging bricks or the Critical Connect™ Charging Dock. (A charging cable is included)
Get (1) free Battery Dock with the purchase of any two (2) Critical Connect Battery Packs of your choice. Simply add all 3 items to your cart and save!
Insider tip: These batteries are compatible with all Critical Connect firmware and hardware – including the Critical Connect Footswitch.

KeyFeatures:
Bishop x Critical Long Running: 10 hours
Charge Time:
Weight: 2.0 oz
Voltage Range: 4.5v – 13v
Voltage Display: OLED Display
Connection Type: Magnetic
BLUETOOTH
WIRELESS
MADE IN USA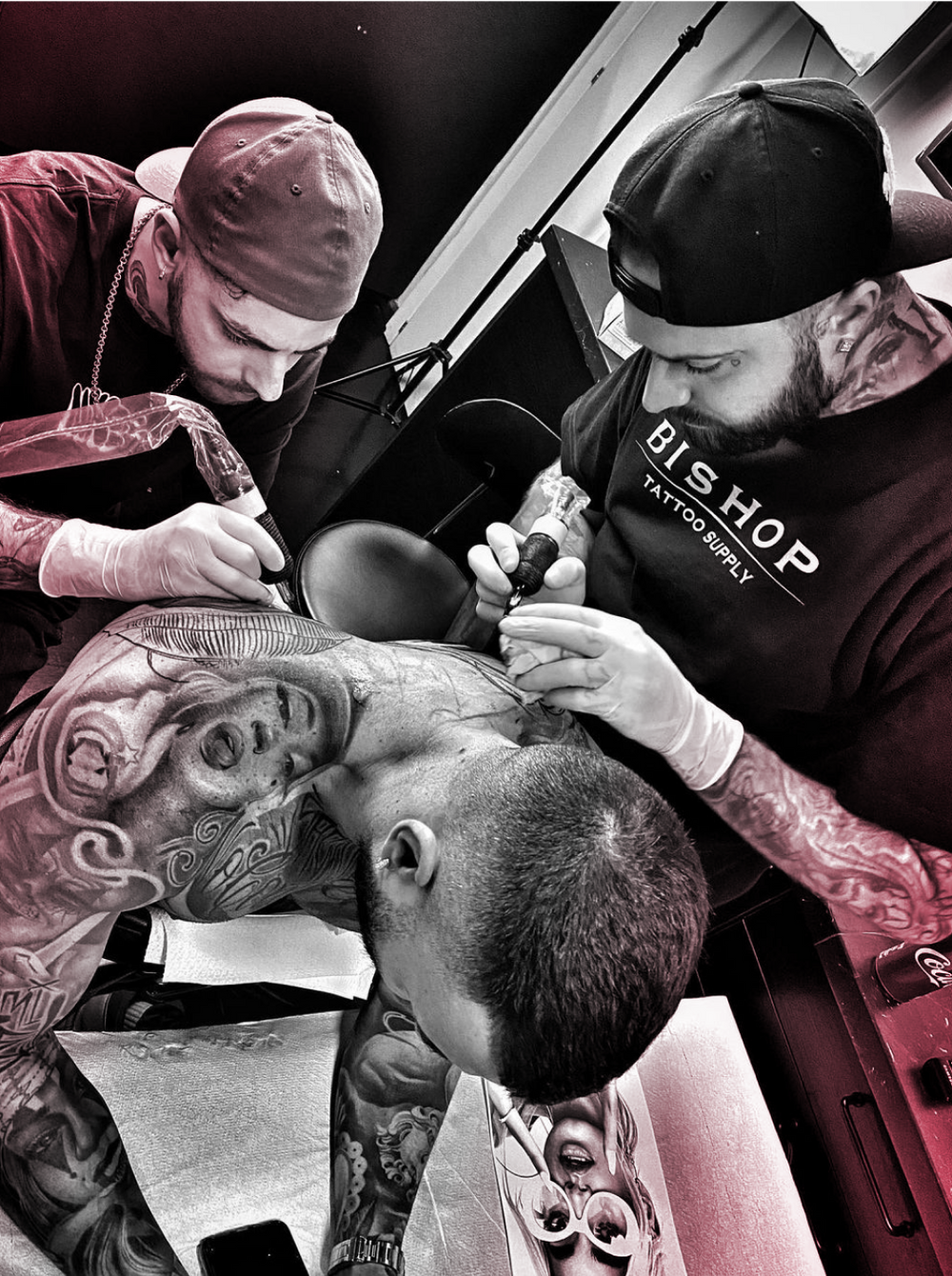 Brands we trust
About Bishop Rotary
When you believe in yourself, that's when your inner genius comes out. That's why Franco Vescovi created Bishop in 2008. A tattoo artist with 25 years in the industry, Franco is obsessed with creating advanced products that truly help tattoo artists perform at their highest potential.
Shop Bishop
CUSTOMER REVIEWS
Total 5 star reviews: 1
Total 4 star reviews: 0
Total 3 star reviews: 0
Total 2 star reviews: 0
Total 1 star reviews: 0
Great battery

Tattoo on average five to 8 hours a session never had to flip a battery. Only have one per machine. Only ever needed one per machine
Reviews Loaded
Reviews Added