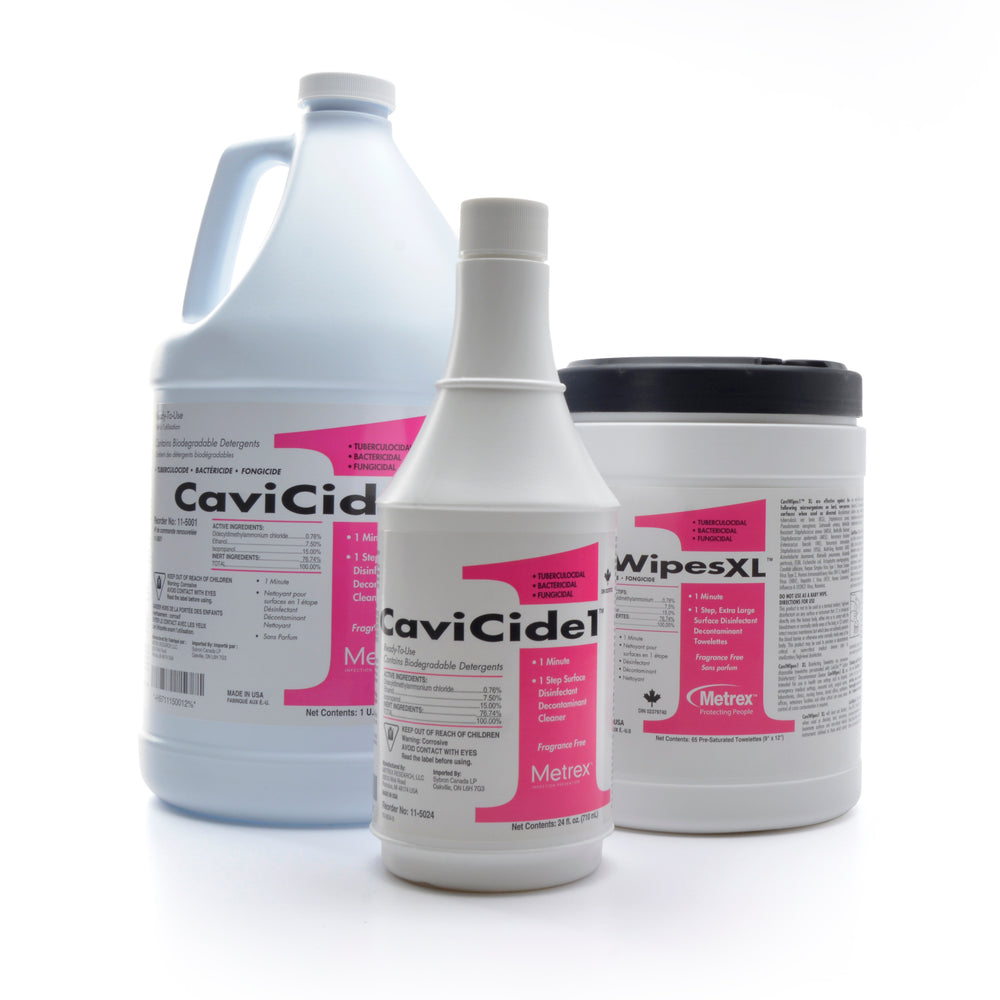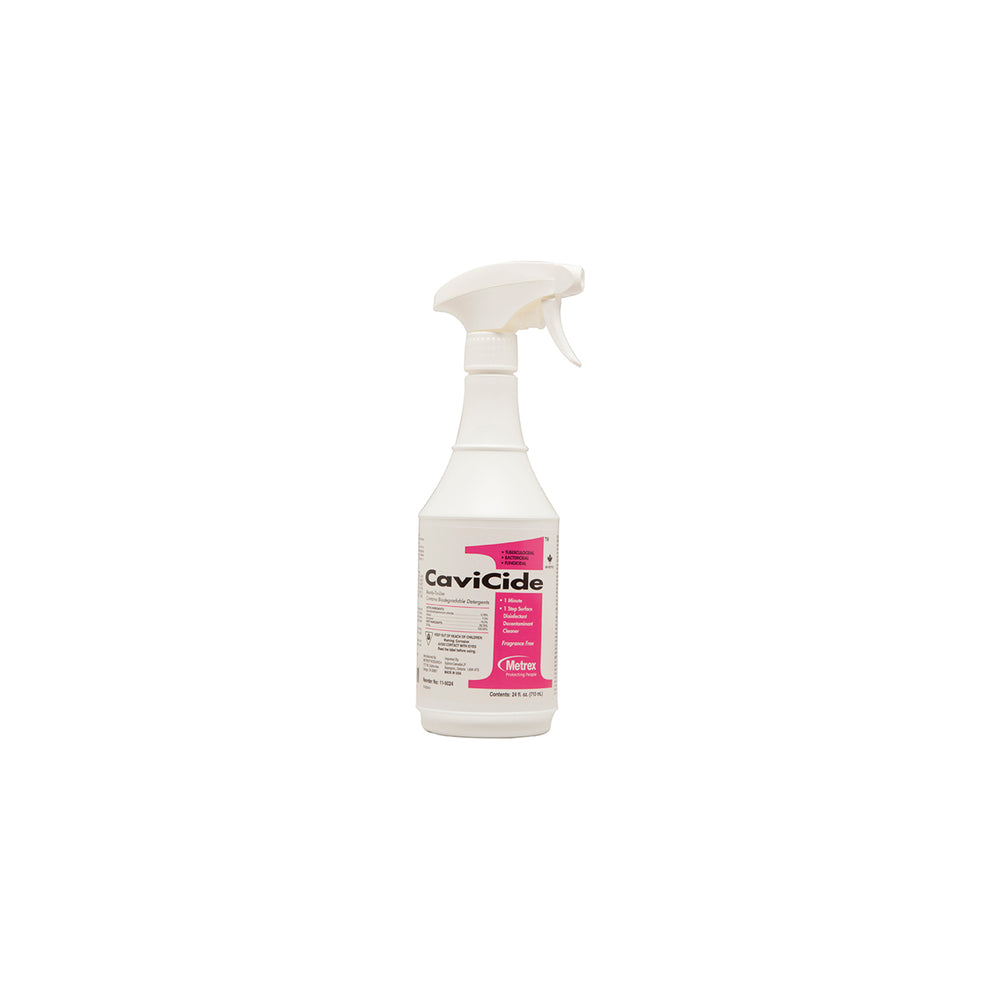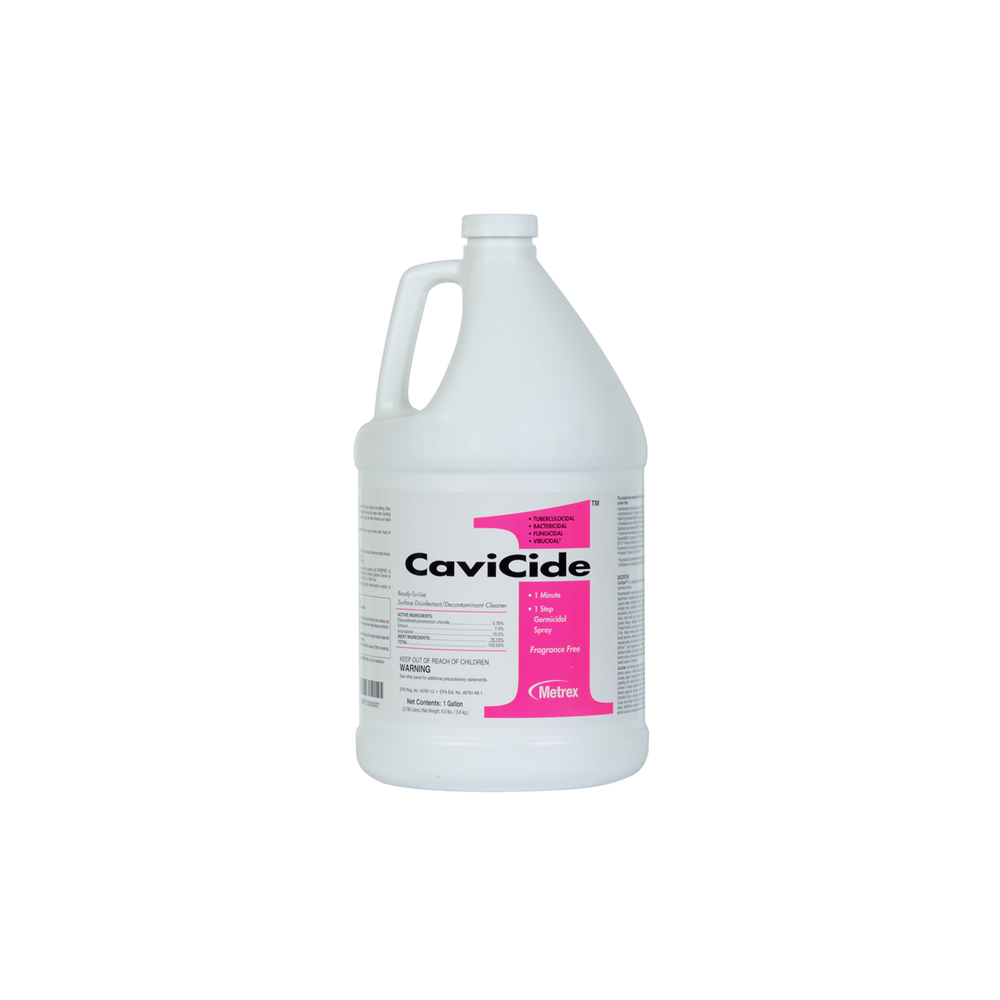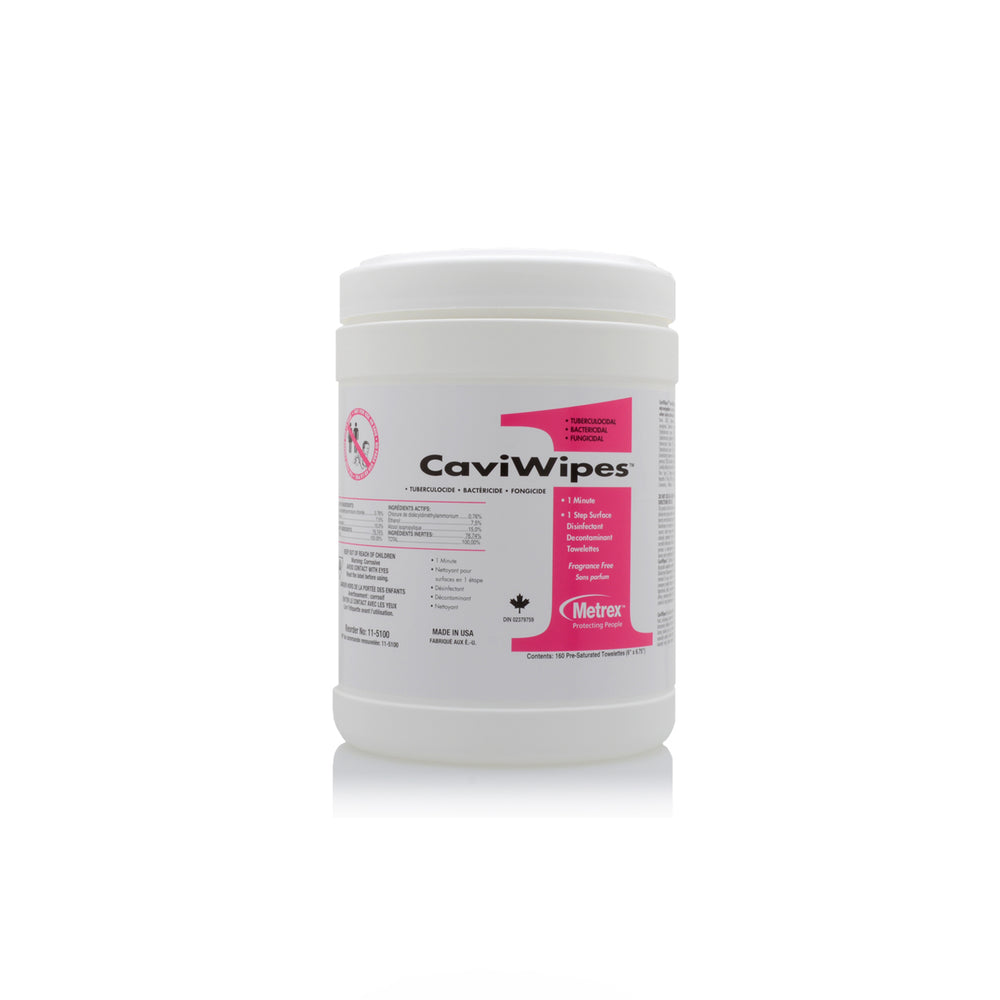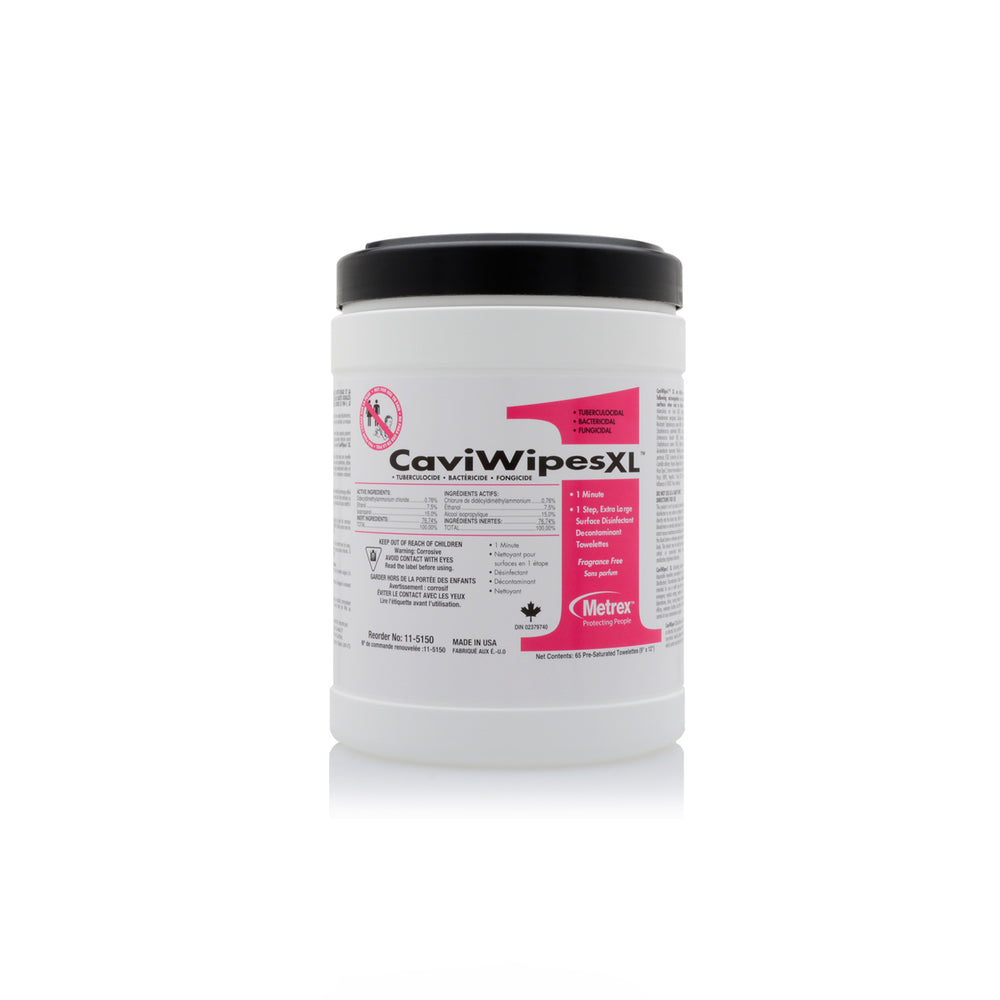 Metrex
CaviCide1 Surface Disinfectant
3819
Thanks for joining the waitlist!
Oops. Something went wrong! Please try again later.
Product Description
Intermediate Level - 1 Minute Kill
CaviCide1™ and Caviwipes are intermediate level multi-purpose disinfectants and decontaminant cleaner that can be used on hard, non-porous surfaces. This 1-step solution is effective at killing a broad spectrum of bacteria, viruses and fungi in 1 minute, including: TB, Norovirus, A. baumannii, HIV-1, HBV, HCV.
1 minute kill time
Fragrance-free
Bleach-free
Biodegradable
Intermediate level disenfectant
Use full strength to disinfect most surfaces, it only needs to remain wet for 1 minute, and then wiped dry with a paper towel. Use as a surface disinfectant or pre-soak, or mix 30 ml with 1 L of water to use for instrument cleaning or in your ultrasonic.
To to learn more about Surface Disinfectant levels, TB kill times and the best options for your shop, check out our blog entry HERE.
Case quantity discounts available at  check out. (12 bottles/Canisters or 4 jugs)
MADE IN USA
CUSTOMER REVIEWS
Total 5 star reviews: 9
Total 4 star reviews: 0
Total 3 star reviews: 1
Total 2 star reviews: 0
Total 1 star reviews: 0
Must have

During Covid we all needed to use other products, but nothing beat Cavi no residue left behind. Cavi is great for also taking those stubborn ink splotches off floors.

For all non porous surfaces

Any hard, non absorbent surfaces I use these wipes. I much prefer them to the spray (to avoid aerosols) as it is quite a toxic product to be breathing in.
Reviews Loaded
Reviews Added