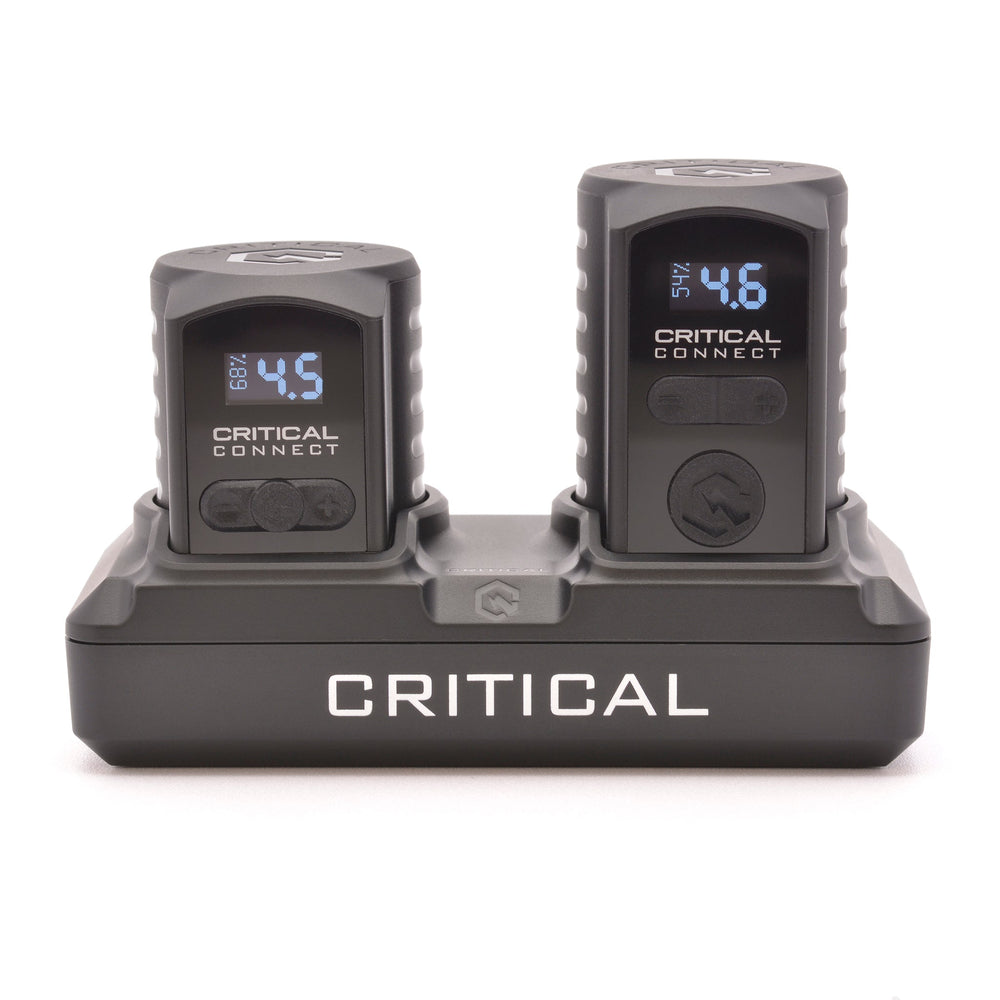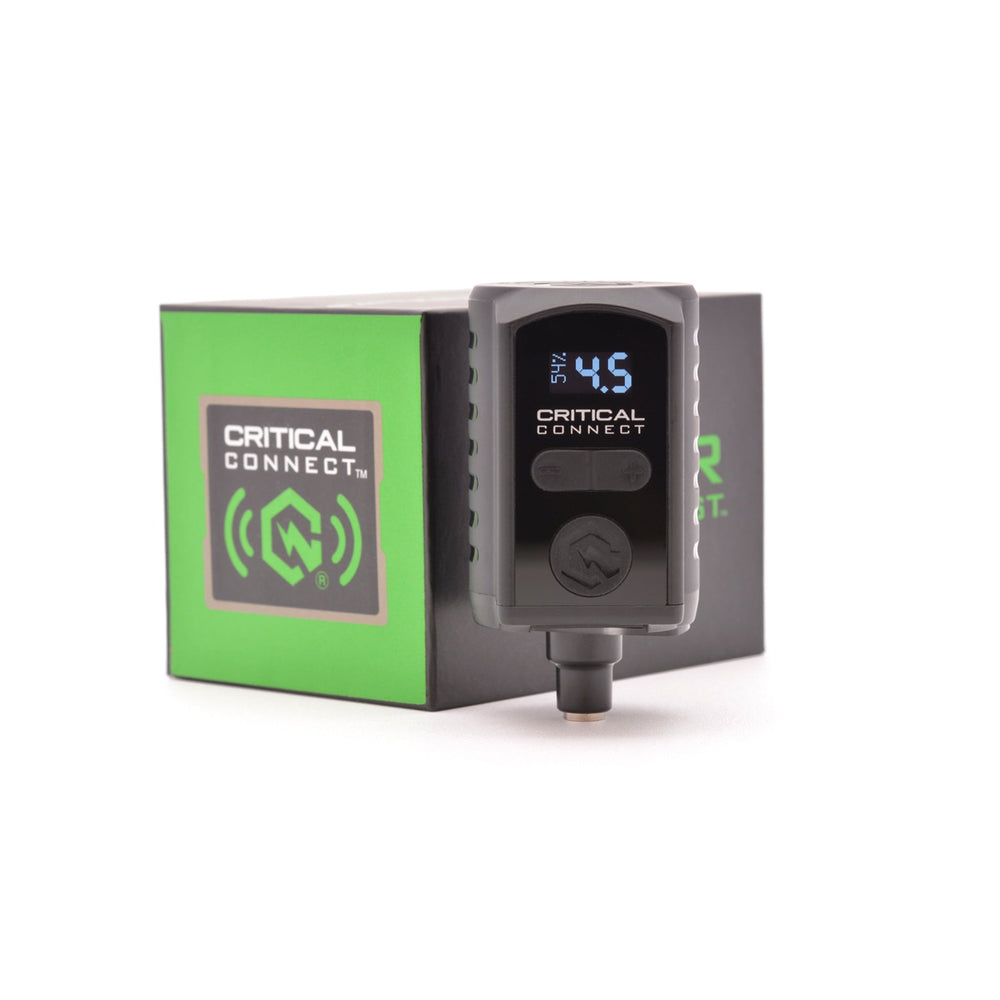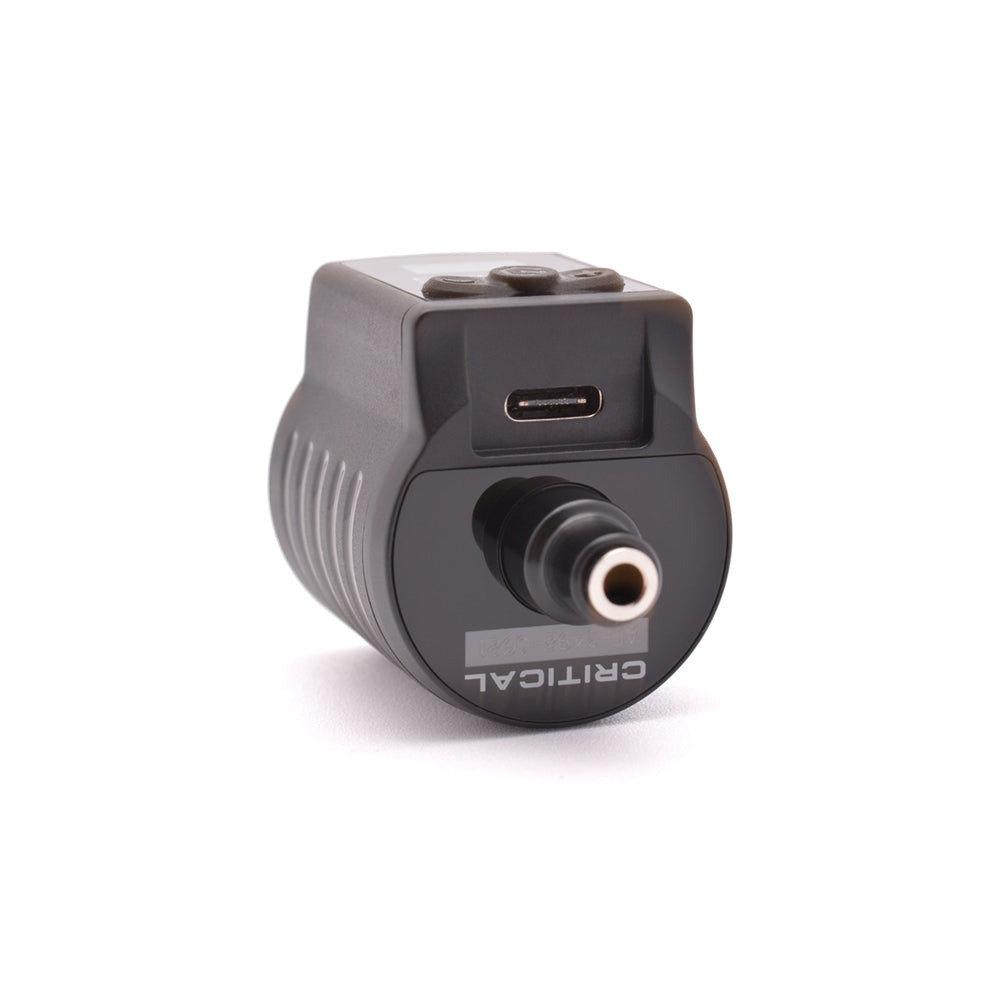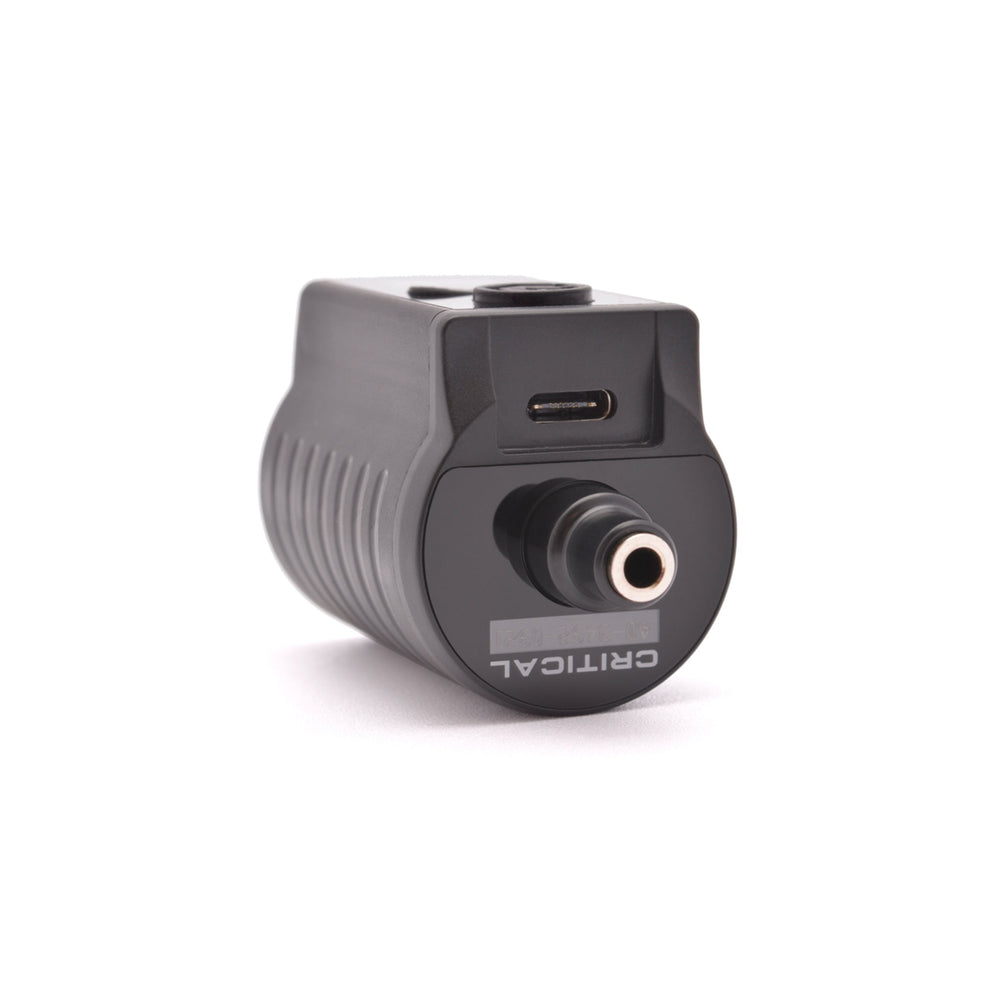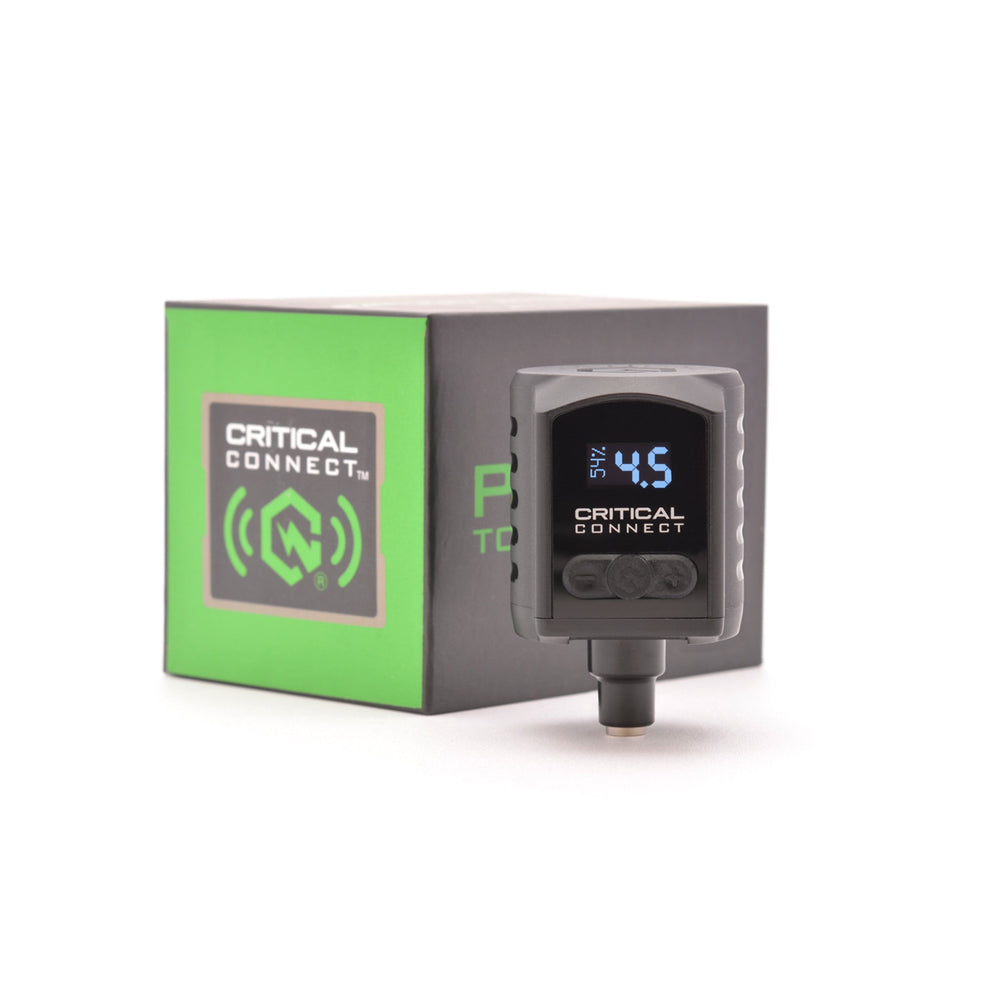 BUY 2 BATTERIES GET A FREE DOCK!
Critical
Critical Connect Universal Battery Pack - 3.5MM
4738
Thanks for joining the waitlist!
Oops. Something went wrong! Please try again later.
Product Description
The Critical Connect Universal Battery comes with Bluetooth 5.0 and Critical Core technology to ensure consistent power and extreme accuracy. Compatible with most rotary machines*, this ergonomically designed battery pack has an on-board OLED display and controls so you can view and precisely adjust your voltage. You can control the ON/OFF function of the battery using two modes: Continuous & Momentary, and the Jumpstart assist will help to push those larger needle groupings and power up those hard starting machines. Tattoo for up to 10 hours on a single charge.
Get (1) free Battery Dock with the purchase of any two (2) Critical Connect Battery Packs of your choice. Simply add all 3 items to your cart and save!
Long Battery Pack:
Running: 10 hours  
Weight: 2.0 oz
Voltage Range: 4.5v – 13v
Voltage Display: OLED Display 
Shorty Battery Pack:
Running:

 5+

 hours

 

Weight:

 1

.5 oz

 

Voltage Range:

 

4.5v – 13v

 

Voltage Display:

 

OLED Display

 
Bonus Features:
Bluetooth 5.0 enabled
Jumpstart Assist
USB-C Charger Cable Included
Critical Connect Universal Batteries are compatible & wirelessly connect with ONLY the Critical Connect Foot Switch (simultaneously, the Critical Connect Footswitch is ONLY compatible with Critical Connect batteries)
Note: The 3.5mm Battery Pack is not compatible with Cheyenne Hawk Spirit, Hawk Thunder and Hawk UNIO machines.
BLUETOOTH 5.0
WIRELESS
MADE IN USA
Brands we trust
About Critical Tattoo Supply
Founded in 2005, Critical® Tattoo Supply is located in Reno, "The Biggest Little City In The World", and is 30 minutes from Lake Tahoe.
American-made products for professional tattoo artists; We take pride in the fact that the majority of what we produce is from right here in Northern Nevada. Designed and built in-house with our full engineering lab, machine shop, electronics assembly, and graphics design studio allows us to keep overseas outsourcing to the absolute minimum.
Our main goal has always been to offer something innovative yet elegant and clean, with no gimmicks.
Shop Critical