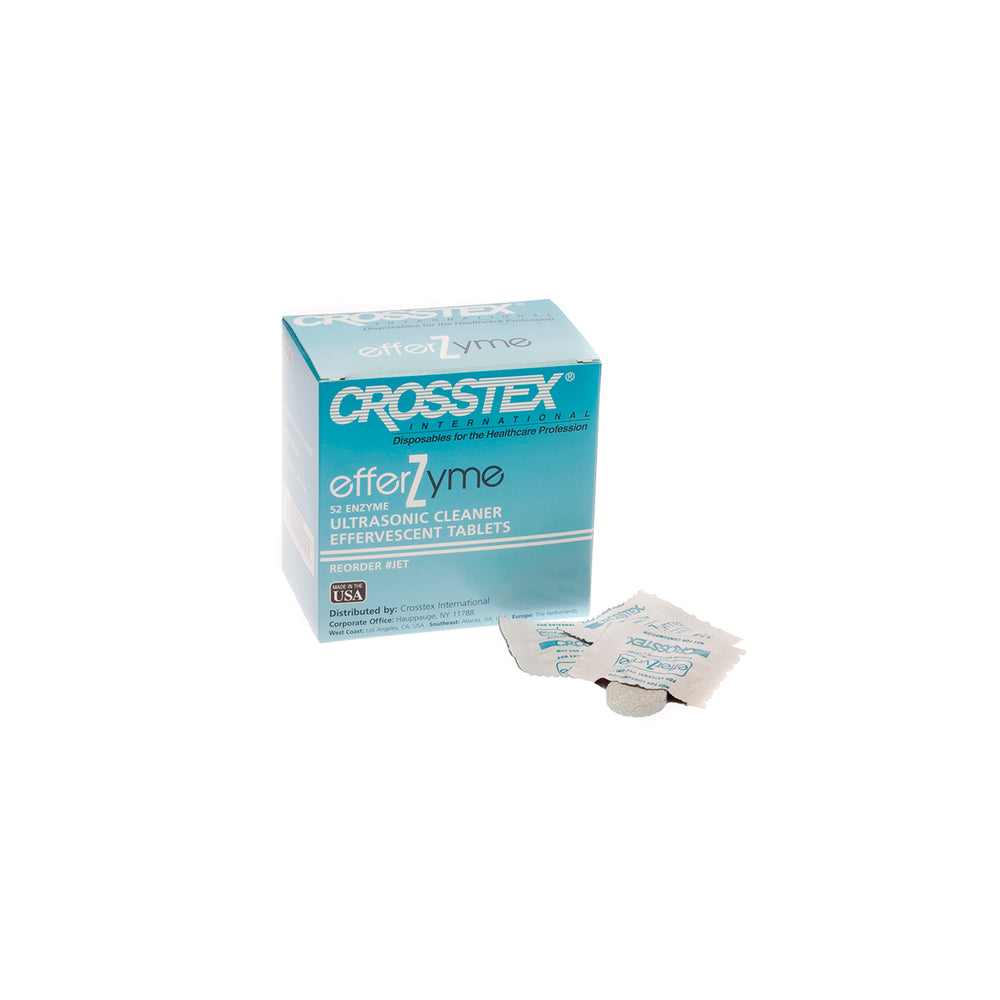 Crosstex
Efferzyme Tablets
1430
Thanks for joining the waitlist!
Oops. Something went wrong! Please try again later.
Product Description
Crosstex® Efferzyme Tablets - Effervescent action and protease enzymes aid in the removal of blood and other debris which may be resistant to chemical detergents. Neutral pH will not damage or harm stainless steel tube tips or piercing instruments.
One product, three uses: use as an instrument pre-soak, instrument cleaning solution and an ultrasonic cleaning solution.
Package of 52 individually-wrapped Efferzyme tablets with fresh mint scent.
MADE IN USA