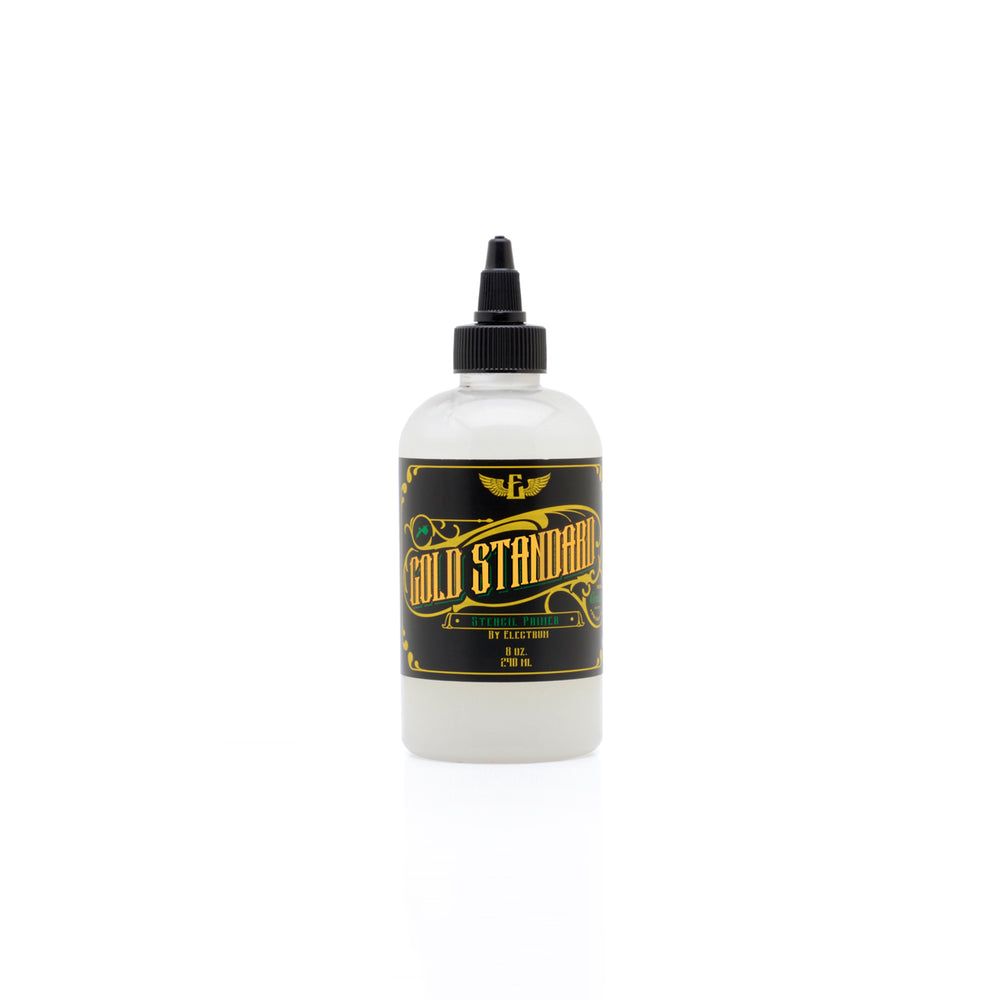 Electrum
Gold Standard Stencil Primer
4552
Thanks for joining the waitlist!
Oops. Something went wrong! Please try again later.
Product Description
ELECTRUM Gold Standard Tattoo Stencil Primer was developed over a three-year period as an alternative to Electrum's original gel formula, and is a great option for artists who prefer a lotion based primer. ELECTRUM Gold Standard can be used with skin markers, and works for your stencils like a lotion and a spray in one. Apply ELECTRUM like you would to apply a thermal stencil, let it dry on the skin for 10 minutes and then draw right on top of it. This vegan, non-toxic lotion formula primer is compatible with all Spirit Stencil papers - Purple, Green and Red, and will lock your stencil to your client's skin for hours.
A little goes a long way = pennies per application
Super tacky formula holds all papers to the skin!
Promotes super dark transfers
All inclusive - works with both thermal stencils and skin marker art
Keeps your stencil LOCKED onto the skin
Completely Vegan and Non-Toxic.
Deodorant-free
Fragrance-free
EU Certified and compliant
VEGAN
MADE IN USA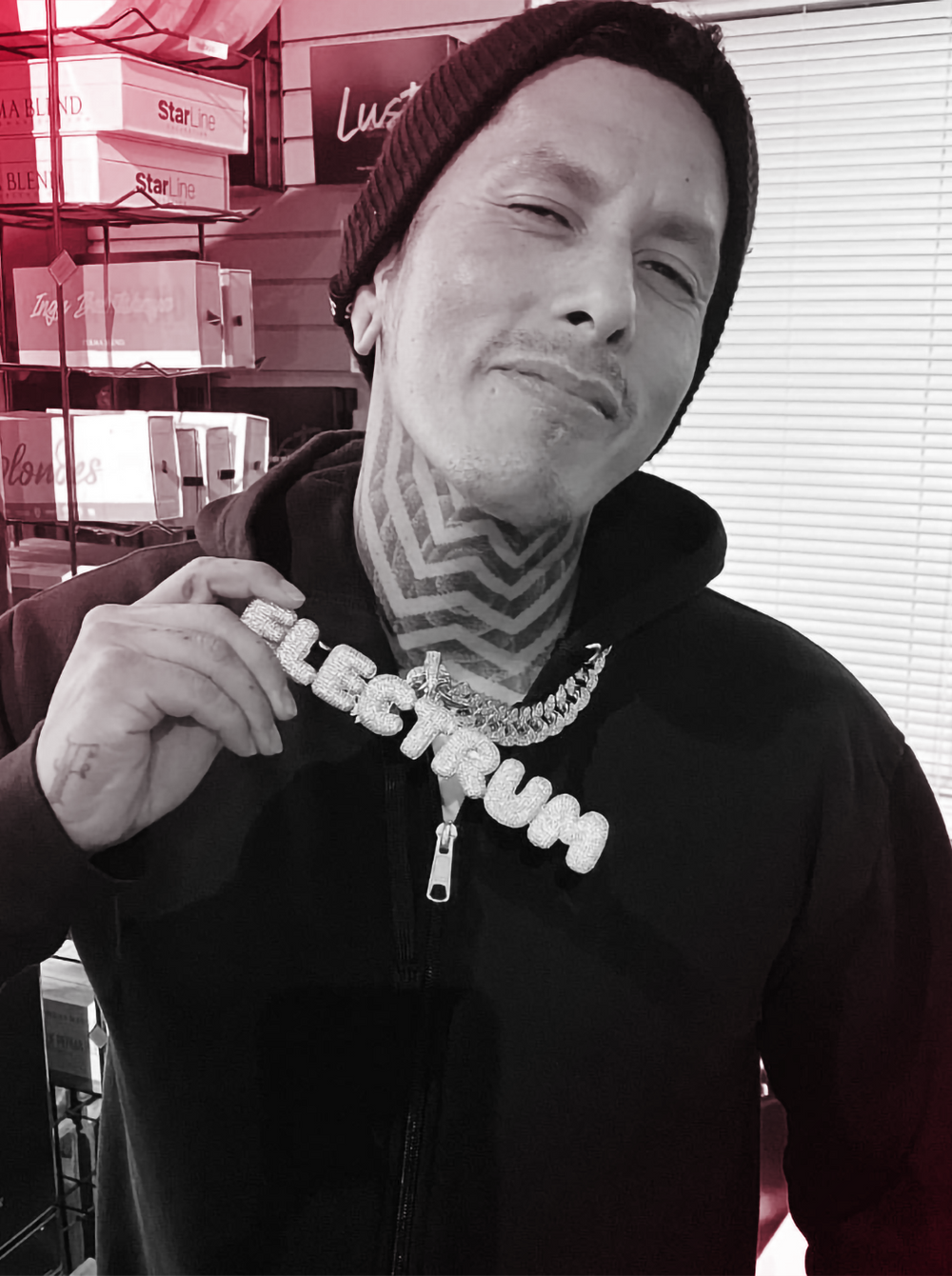 Brands we trust
About Electrum
ELECTRUM Supply is the name you have come to trust in tattoo stencil application products. An artist owned and operated company, their products are manufactured on site at Electrum HQ in Elkhart Indiana and shipped to distributors Worldwide.
Shop Electrum