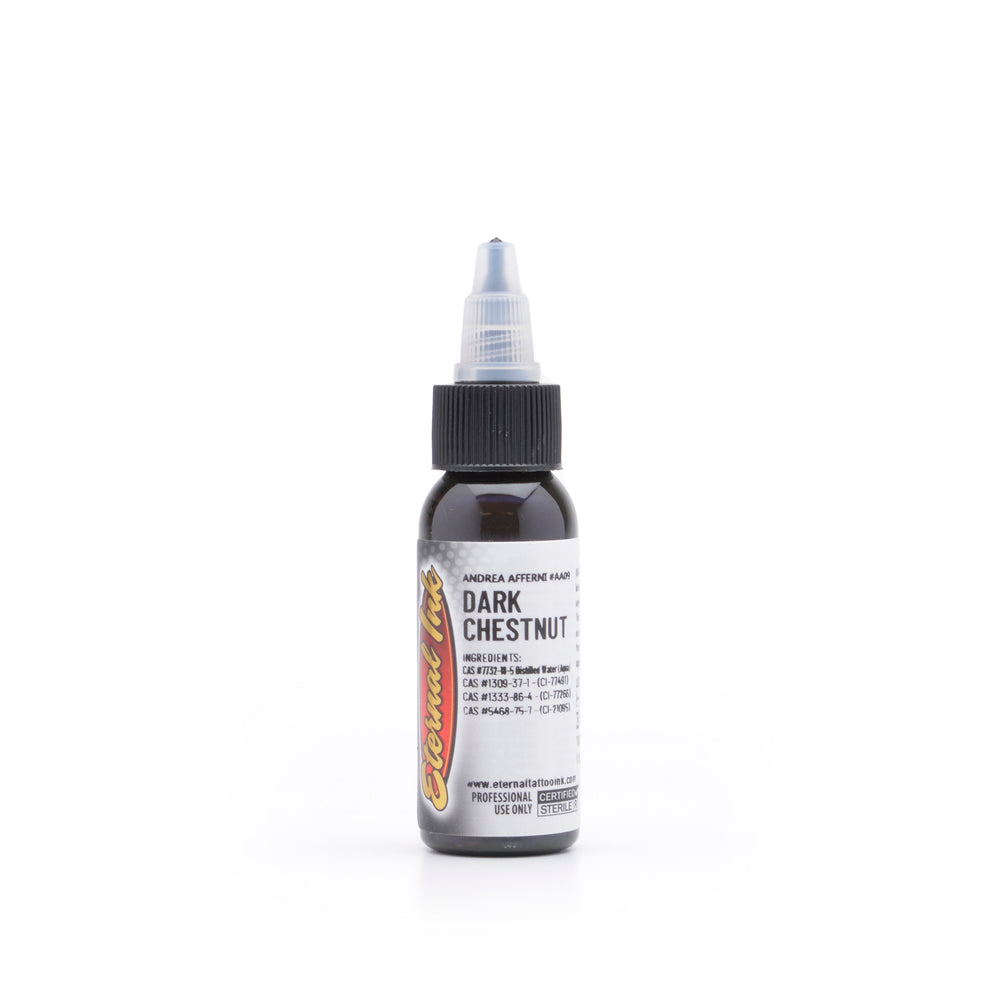 Eternal Ink
Dark Chestnut
3963-1
Thanks for joining the waitlist!
Oops. Something went wrong! Please try again later.
Product Description
Eternal Ink Andrea Afferni Signature Series Dark Chestnut is a pure yellow-brown cut with a heavier amount of black.
We do our best to provide high quality photos of each colour, but every computer has its own personality, so please note colours may vary slightly from screen to screen.
CRUELTY-FREE
STERILE
VEGAN
MADE IN USA
The Artist behind the Series...
The Artist behind the Series...
the Artist

Andrea Afferni

Italian tattoo artist Andrea Afferni, has a talent for capturing amazing realism in his tattoos. Recognized for his portrait art, he has pioneered a visual style called 'Magnetic' – a psychedelic effect of fractal colours surrounding a central subject. Afferni blends harmonious colour-play with shading to create images filled with life and vitality. The long tradition of Italian art can be seen in his art, both tattoo and in his oil paintings.
The ink

About this Set

Creating the illusion of reality in portrait art requires an experienced eye for colour. The Andrea Afferni Portrait Set is an essential set of subtle flesh tones designed to simplify this challenge. Added to an existing ink palette, these 10 inks provide an ideal foundation for portraits, figures and pin-ups. The skin tones will help soften transitions from light to shadowed flesh without losing the vitality of life in your art.

As always, the Andrea Afferni Portrait Set is mixed to Eternal Ink's impeccable standard of ink consistency and colour-match excellence.

The Set
the Art

The Artist's Portfolio

To see Andrea's full portfolio click the link below and give his Instagram page a follow.

Additional work and prints can be found at Afferniandrea.com

Instagram
SDS/MSDS Information

Product Safety

You can find the Eternal Ink SDS/MSDS information HERE.

SDS/MSDS Sheets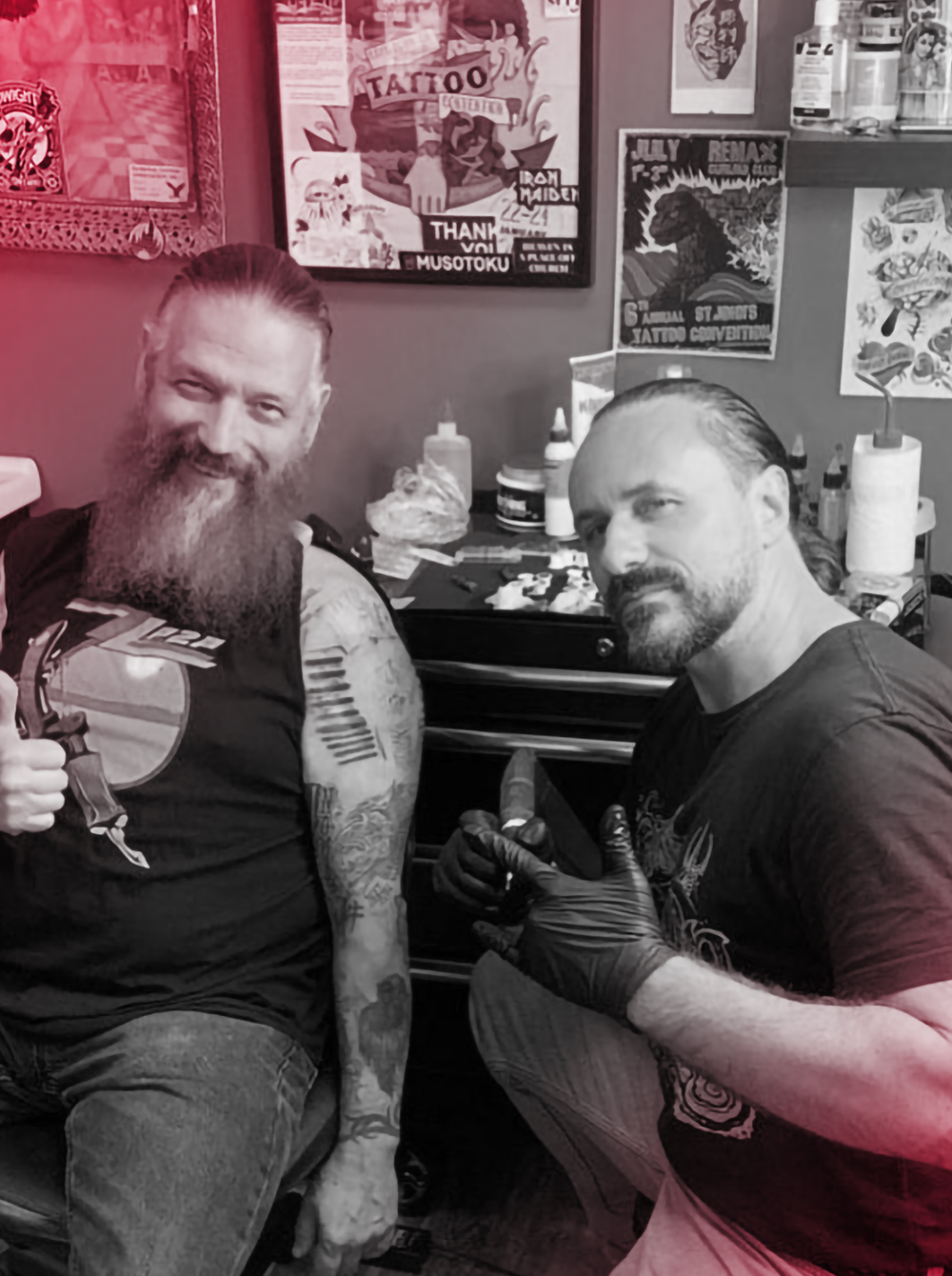 Brands we trust
About Eternal Ink
Eternal Ink is a water-based pigment that uses organic, vegan-friendly, non-toxic ingredients.
Eternal Ink offers the largest selection of the brightest colours the market. Colours have been consistently created over the years to capture a wide diversity of intensities and values on the colour wheel.
Shop Eternal Ink