Eternal Ink
Ectoplasm
3840-1
Thanks for joining the waitlist!
Oops. Something went wrong! Please try again later.
Product Description
Eternal Ink Halo Fifth Dimension Signature Series Ectoplasm is a cooler tone of yellow/green. This opaque hue can be used straight from the bottle as a saturated pastel or mixed as a high value tint.
We do our best to provide high quality photos of each colour, but every computer has its own personality, so please note colours may vary slightly from screen to screen.
CRUELTY-FREE
STERILE
VEGAN
MADE IN USA
The Artist behind the Series
The Artist behind the Series
the Artist

Halo Grey

To freehand a tattoo takes artistic ability and confidence and both can be seen immediately in the tattoo art of Halo. He begins with a marker sketch directly on the skin before inking colour with his machine. Halo is primarily a portrait artist. His style is based in colour realism with a talent for mixing styles. His tattoo art is saturated with colour, all blended with a true artist's understanding of value and hue to create eye-popping images with sensitivity and impact.

Apprenticed in the craft at his start, Halo worked his way to success. Halo exploded onto the national tattoo scene, due in part, to his talented run on Spike TVs' Inkmaster program.
The ink

About this set

Designed by tattoo artist Halo, the Halo Fifth Dimension ink set collects 12 opaque hues of intense light from the brightest levels to energize your dark and mid-tone inks. Use the hues straight from the bottle as complementary or as high-value tints to quickly provide additional pop and impact to your art. This is a must-have addition to every tattoo artist's palette and will streamline your colour selection.

The Set
the Art

The Artist's Portfolio

To see Halo's full portfolio click the link below and give his Instagram page a follow.

Instagram
SDS/MSDS Information

Product Safety

You can find Eternal Ink's SDS/MSDS information HERE.

SDS/MSDS Sheets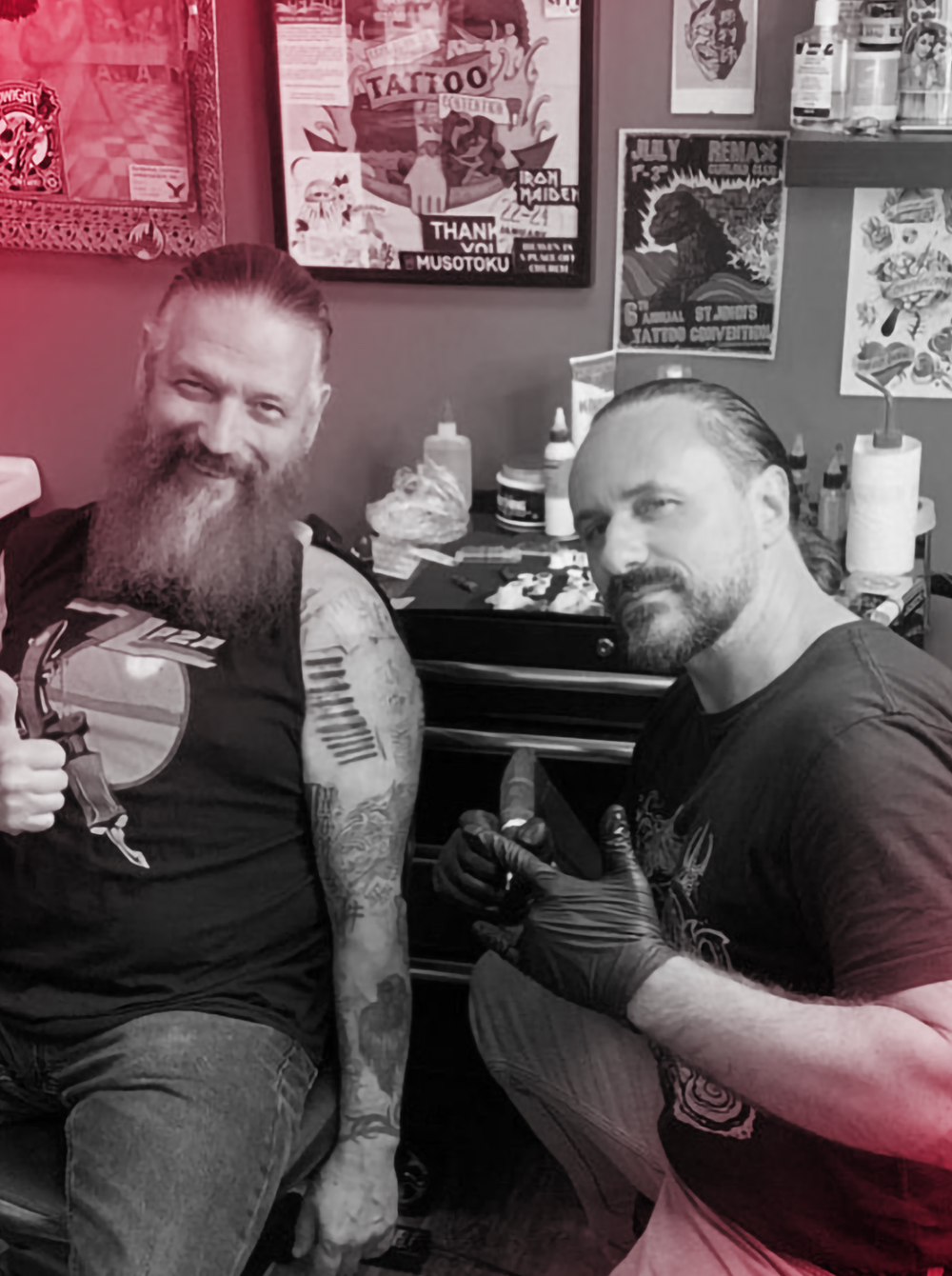 Brands we trust
About Eternal Ink
Eternal Ink is a water-based pigment that uses organic, vegan-friendly, non-toxic ingredients.
Eternal Ink offers the largest selection of the brightest colours the market. Colours have been consistently created over the years to capture a wide diversity of intensities and values on the colour wheel.
Shop Eternal Ink