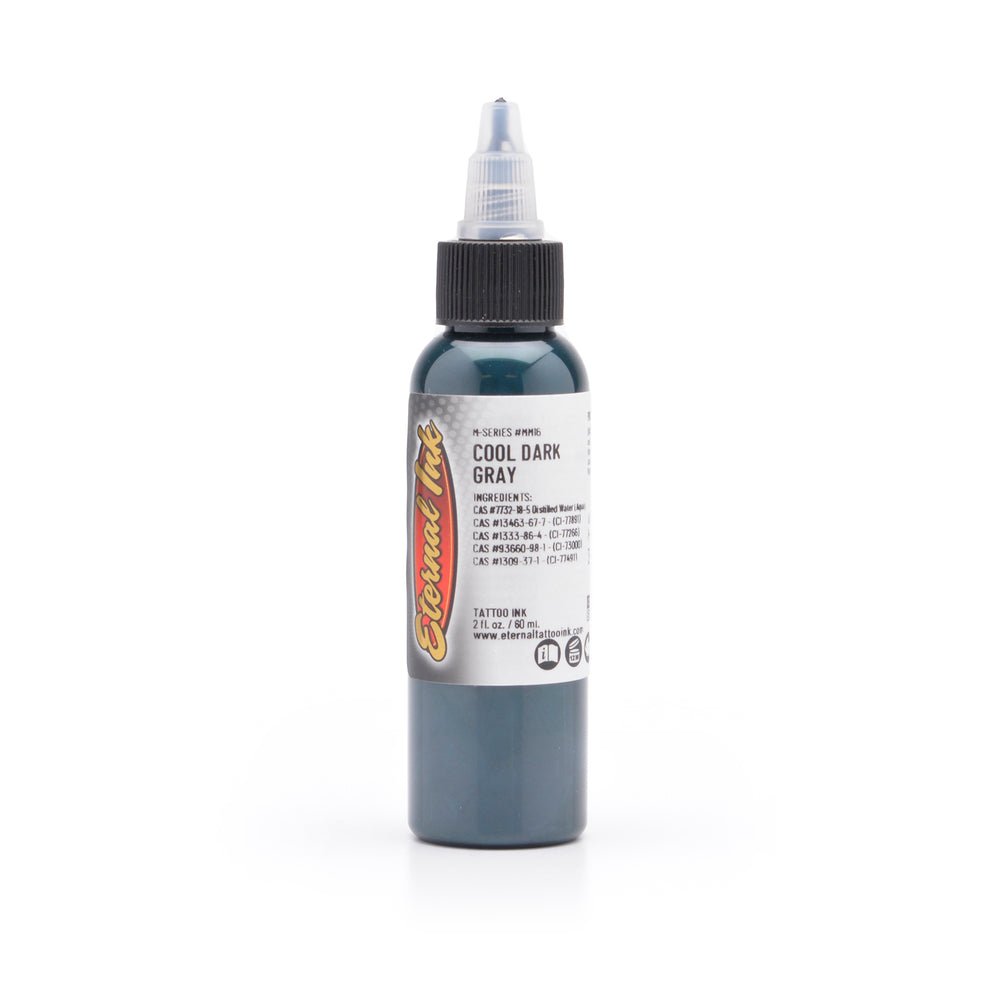 Eternal Ink
Cool Dark Gray
3712-1
Thanks for joining the waitlist!
Oops. Something went wrong! Please try again later.
Product Description
Eternal Ink M Series Signature Series Cool Dark Gray is the darkest of a three-step, opaque grey set with a cool blue tint.
We do our best to provide high quality photos of each colour, but every computer has its own personality, so please note colours may vary slightly from screen to screen.
CRUELTY-FREE
STERILE
VEGAN
MADE IN USA
The Artist behind the Series
The Artist behind the Series
Mike DeVries

Mike DeVries

Mike DeVries, was born and raised in Southern California's San Fernando Valley. In 2003, he picked up a tattoo machine and quickly made a name for himself in the realism world. Mike opened MD Tattoo Studio over 15 years ago and loves working alongside other inspiring artists. Mike stays consistently motivated to climb to the next level by constantly refining and polishing this craft. A glimpse through his portfolio reveals his preference for hyper-realistic 3D pieces, animals, movie characters, and more. In addition to owning and operating MD Tattoo Studio, Mike keeps busy with developing new products for MD Wipe Outz Advanced Tattoo Wipes, which he created to give both artists and clients a better tattoo experience.

Instagram
Mario Rosenau

Mario Rosenau

The tattoo art of Mario Rosenau is both familiar and refreshingly new. Rosenau inks a unique combination of new school and realism. These are styles that can be at opposite extremes but appear to flow smoothly from his iron. With an imaginative use of colour and contrast, his tattoos have immediate impact.

Rosenau's evolution as an artist began as a child. Always driven to learn, he developed his talent and ultimately found the tattoo culture. He continues to push his art to new levels and to surprise us with his creative images.

Instagram
the Ink

About This Set

The M Series, designed by Mike Devries and Mario Rosenau, is formulated for portrait work, realism, and monochromatic tattoos. The series features an assortment of portrait tones that were designed to complement each other. Mixing them on the fly will get you amazing results for your skin tones as well for other elements in your work.

The Set
SDS/MSDS Information

Product Safety

You can find Eternal Ink's SDS/MSDS Information HERE.

SDS/MSDS Sheets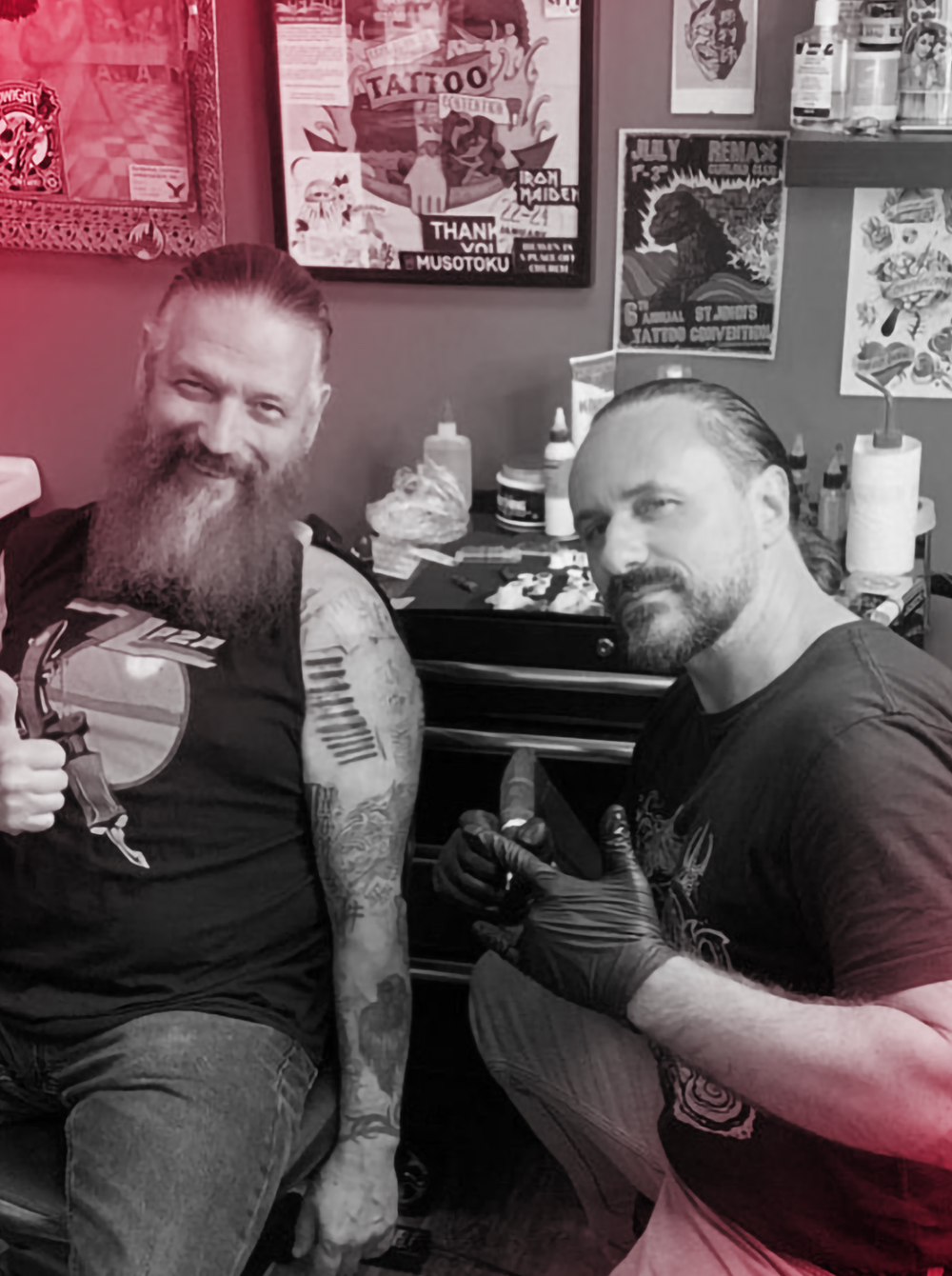 Brands we trust
About Eternal Ink
Eternal Ink is a water-based pigment that uses organic, vegan-friendly, non-toxic ingredients.
Eternal Ink offers the largest selection of the brightest colours the market. Colours have been consistently created over the years to capture a wide diversity of intensities and values on the colour wheel.
Shop Eternal Ink