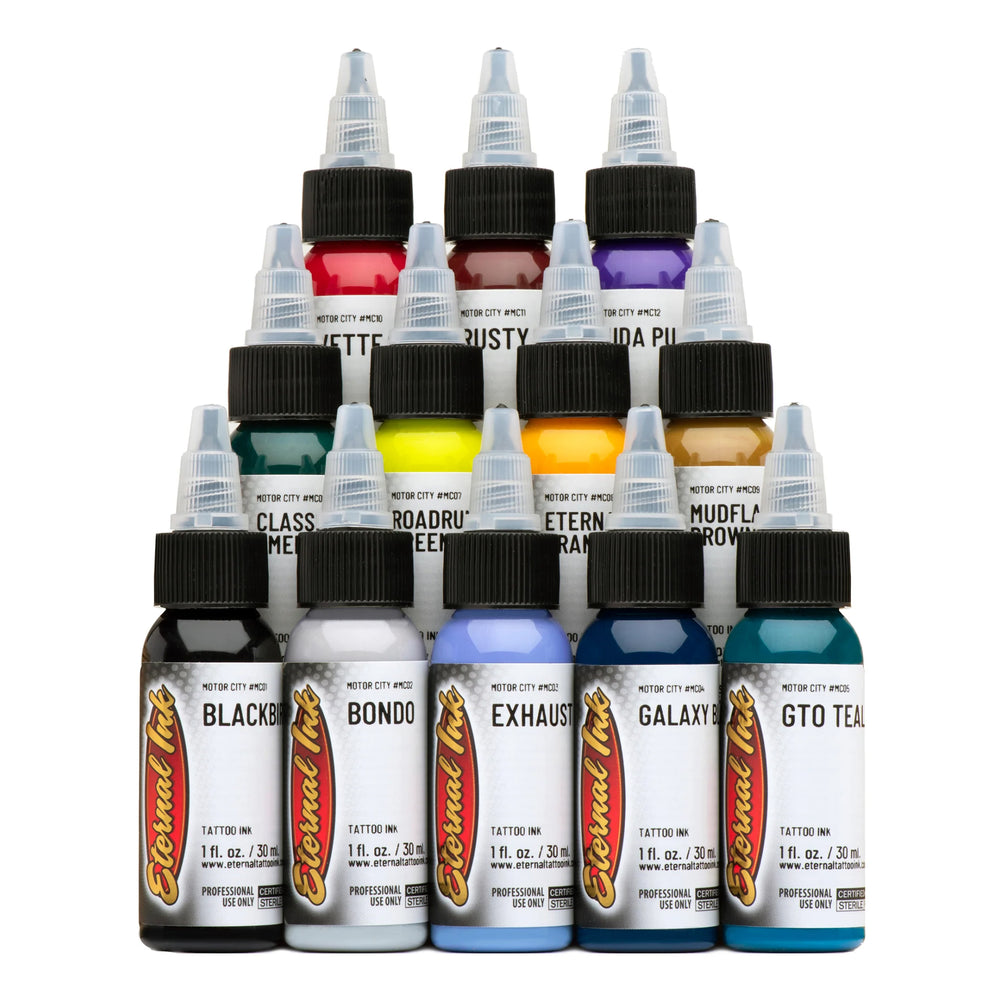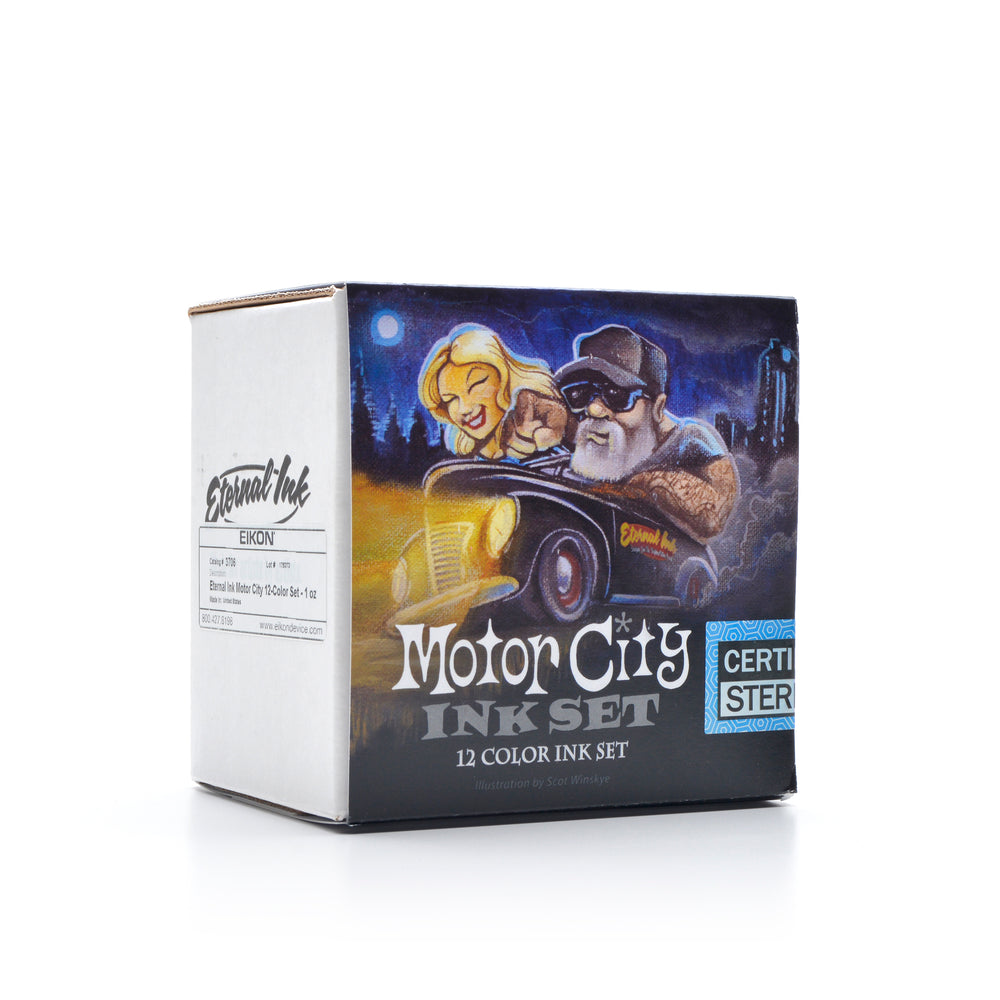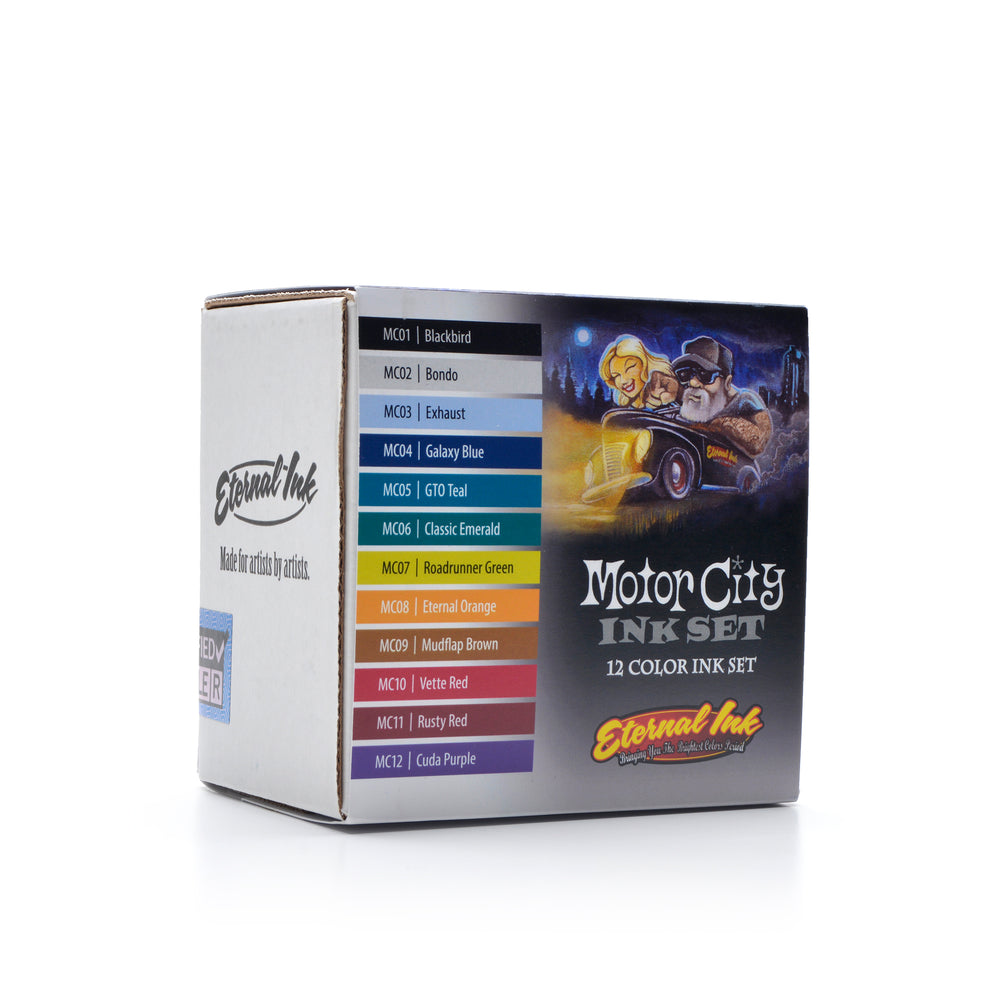 Eternal Ink
12-Colour Motor City Set
3706
Thanks for joining the waitlist!
Oops. Something went wrong! Please try again later.
Product Description
Eternal Ink's Motor City Color set is a flashback to the Detroit muscle car era. Here are 12 solid tattoo hues inspired by vintage sheet metal fantasies, high gloss paint and all the reckless joys of a fine ride. Detroit put a nation on wheels and rolled us through a lifetime of memories. Smaller 29.5 ml (1oz) bottles are great for travel and conventions.
12 Bottle Motor City set includes: Cuda Purple, Rusty Red, Vette Red, Mudflap Brown, Eternal Orange, Roadrunner Green, Classic Emerald, GTO Teal, Galaxy Blue, Exhaust, Bondo, Blackbird
We do our best to provide high quality photos of each colour, but every computer has its own personality, so please note colours may vary slightly from screen to screen.
CRUELTY-FREE
VEGAN
MADE IN USA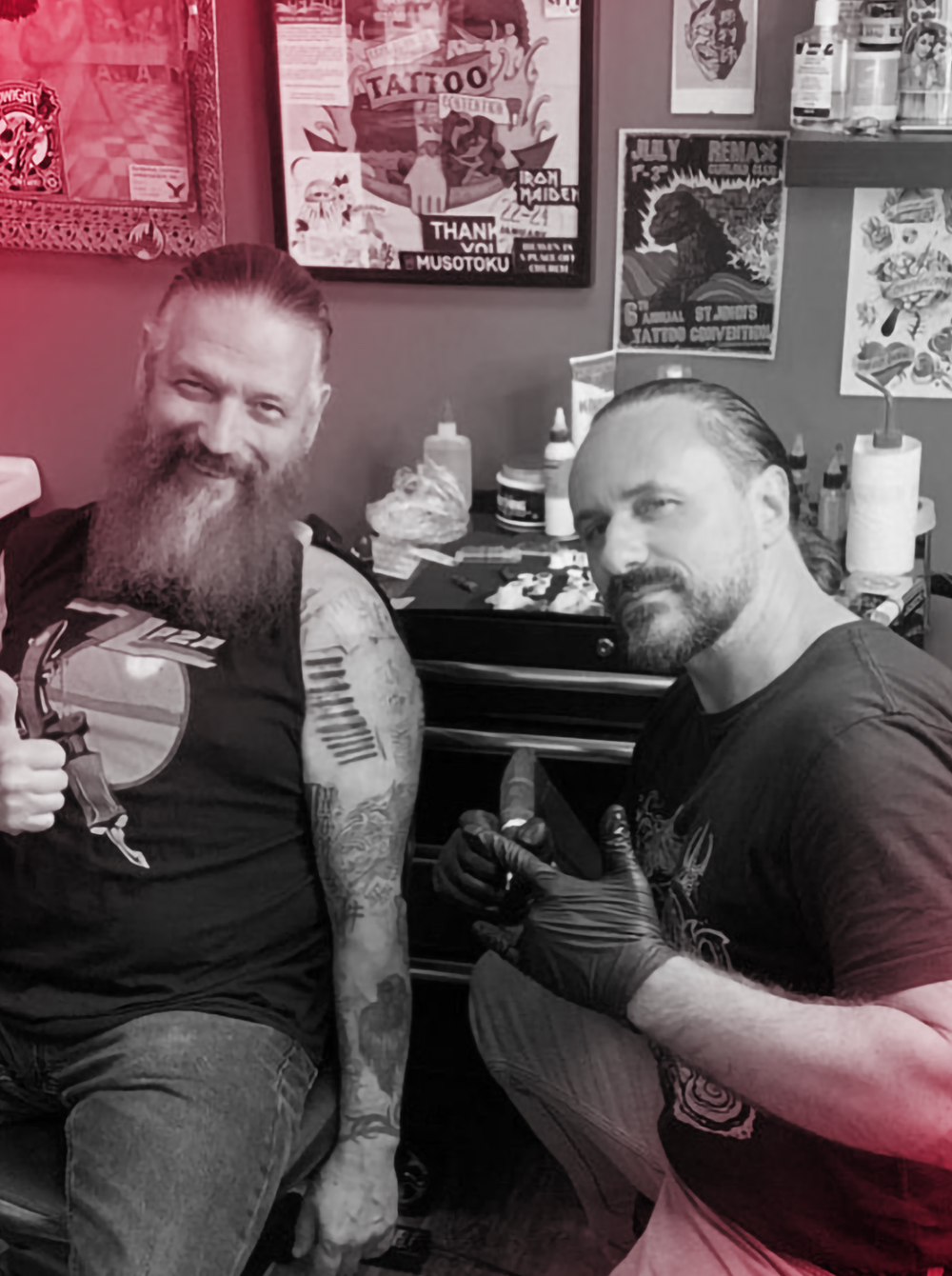 Brands we trust
About Eternal Ink
Eternal Ink is a water-based pigment that uses organic, vegan-friendly, non-toxic ingredients.
Eternal Ink offers the largest selection of the brightest colours the market. Colours have been consistently created over the years to capture a wide diversity of intensities and values on the colour wheel.
Eternal Ink SDS/MSDS Information can be found HERE.
Shop Eternal Ink