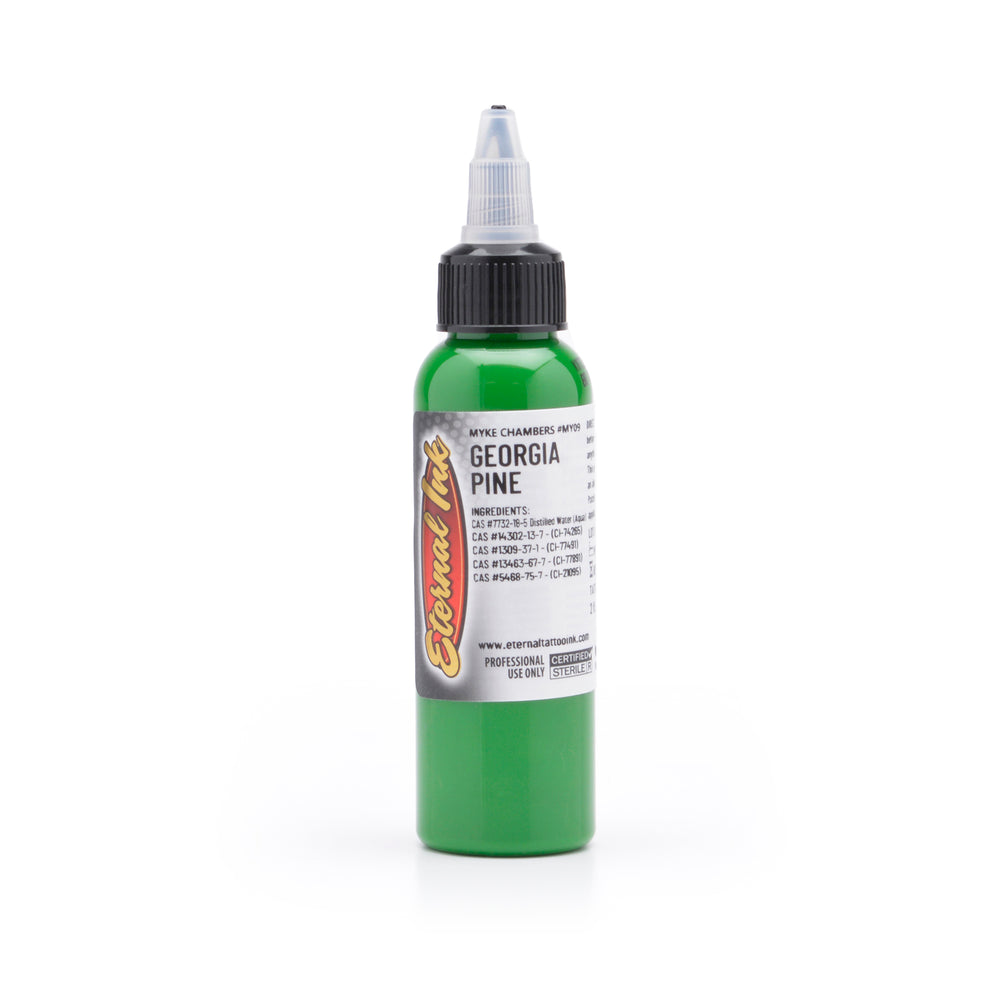 Eternal Ink
Georgia Pine
3976-1
Thanks for joining the waitlist!
Oops. Something went wrong! Please try again later.
Product Description
Eternal Ink Myke Chambers Signature Series Georgia Pine is a fantastic mid-green, that tends to heal a shade darker in the skin.
We do our best to provide high quality photos of each colour, but every computer has its own personality, so please note colours may vary slightly from screen to screen.
CRUELTY-FREE
STERILE
VEGAN
MADE IN USA
The Artist behind the Series
The Artist behind the Series
the Artist

Myke Chambers

If overcoming life's obstacles makes you stronger, then Myke Chambers has truly earned his success. Growing up, he struggled through too many tough years. He learned the basics of tattooing in New Orleans, but his wanderlust kept him moving and expanding on his skills. Myke emerged as a highly respected artist, gifted with exceptional drive to always learn, absorb and hone his tattoo skills.

Myke Chambers' style is deeply rooted in Traditional Americana, though he definitely puts his own spin on the fundamental art of Old School. His colours are dynamic, his line is concise and direct. His images interpret and reinterpret traditional art in way that feels old and new and ideal all in the same moment.
The ink

About This Set

Myke Chambers has evolved a unique brand of Traditional Americana tattoo art. It is instantly recognizable with strong symbolic images inked in his unmistakable style. Presented here are 12 of his favorite tattoo hues mixed perfectly to Eternal Ink's high standards. This set simplifies the ink selection process with unique hues that will create the colour and contrast of Myke's traditional tattoo style.

The Set
the Art

the portfolio

To see Myke Chambers' full portfolio click the link below and give his Instagram page a follow.

Or head on over to mykechamberstattoos.com

Instagram
SDS/MSDS Information

Product Safety

You can find Eternal Ink's SDS/MSDS Info HERE.

SDS/MSDS Sheets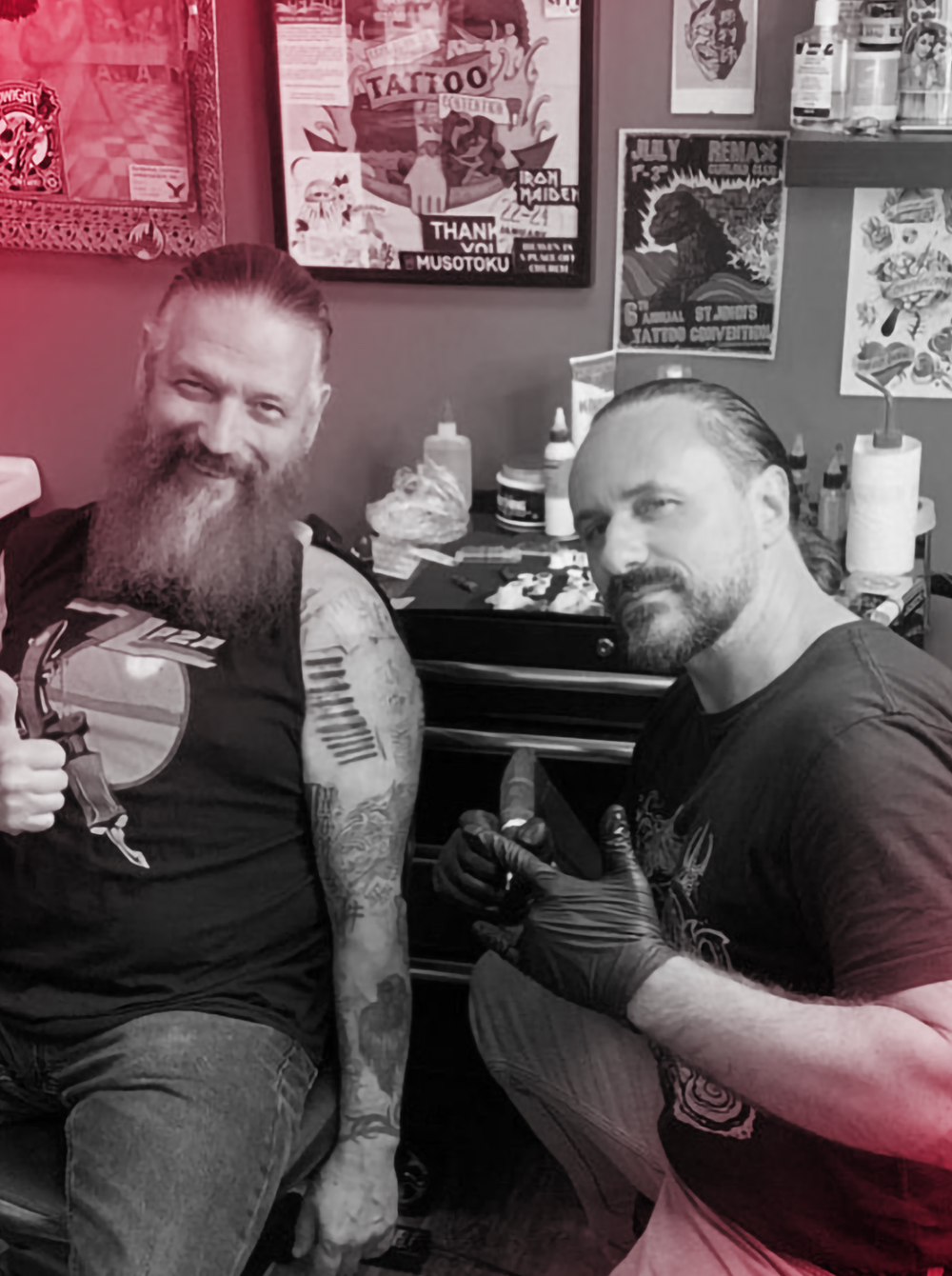 Brands we trust
About Eternal Ink
Eternal Ink is a water-based pigment that uses organic, vegan-friendly, non-toxic ingredients.
Eternal Ink offers the largest selection of the brightest colours the market. Colours have been consistently created over the years to capture a wide diversity of intensities and values on the colour wheel.
Shop Eternal Ink