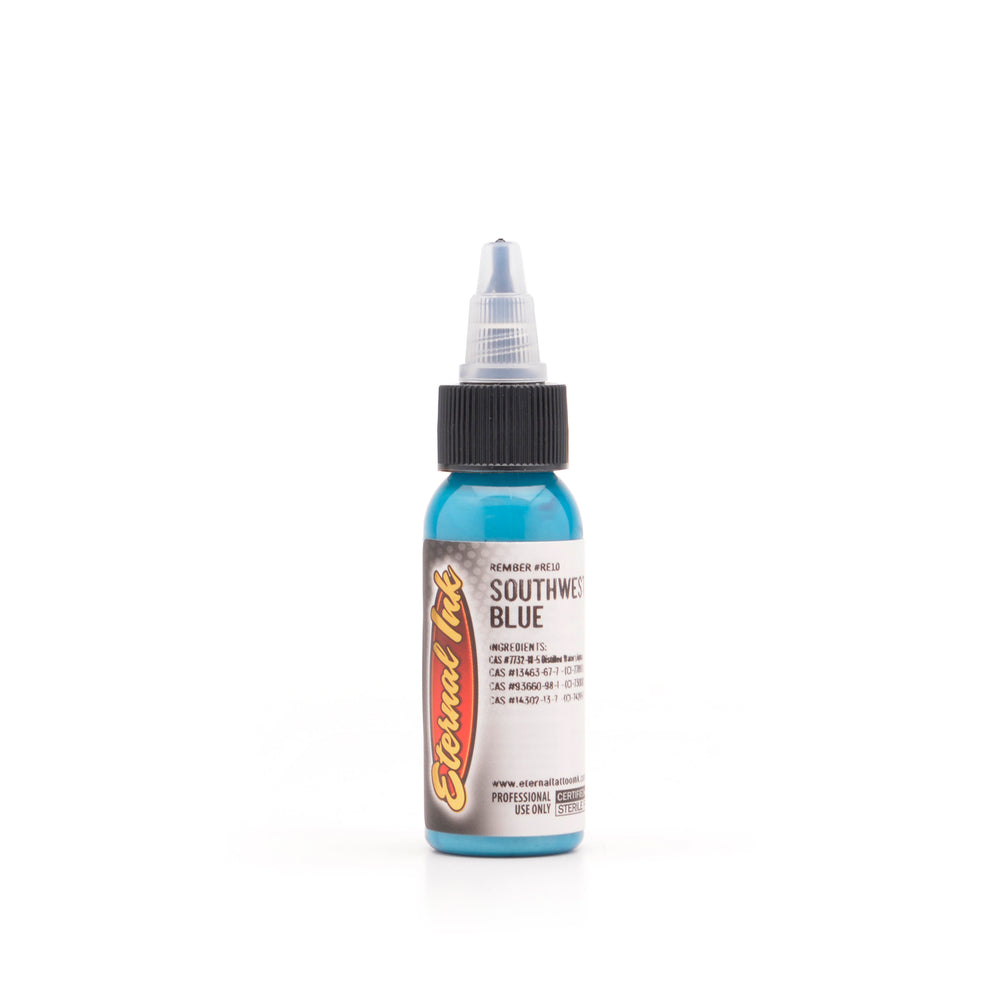 Eternal Ink
Southwest Blue
4327-1
Thanks for joining the waitlist!
Oops. Something went wrong! Please try again later.
Product Description
Eternal Ink Rember Signature Series Southwest Blue is a beautiful, blueish teal. Positioned between Peacock Blue and Tropical Teal. 
We do our best to provide high quality photos of each colour, but every computer has its own personality, so please note colours may vary slightly from screen to screen.
CRUELTY-FREE
STERILE
VEGAN
MADE IN USA
The Artist behind the Series
The Artist behind the Series
the Artist

Rember Orellana

Rember Orellana tattoos with a style as unique as his background. Born in Guatemala, his boxing career ended early due to a permanently detached retina. At first a tragic turn, Rember soon recognized it as a hidden asset by giving him an altered perspective for depth and dimension in his art. His hyper-realistic tattoo art mixes smoothly with surrealism and gothic architecture to create truly amazing images in the art of tattooing. Working easily in black and grey or colour or blending it all with sepia tones, Rember's art captures his personal creative vision to create skin art of inspiration and mystery.
The ink

About this Set

Tattoo artist Rember Orellana has developed a style best described as surrealistic gothic. He worked with Eternal Ink to perfect this set of his signature ink hues. The 10 colour set includes a four-step sepia group calibrated to create smooth transitions, a pair of rich wine hues, a trio of warm sun-soaked earth tones, and the unique Southwest Blue to complement the palette.

The Set
the Art

The Artist's Portfolio

To see Rember's full portfolio click the link below and give his Instagram page a follow.

Or head on over to rembertattoos.com

Instagram
SDS/MSDS Information

Product Safety

You can find Eternal Ink's SDS/MSDS information HERE.

SDS/MSDS Sheets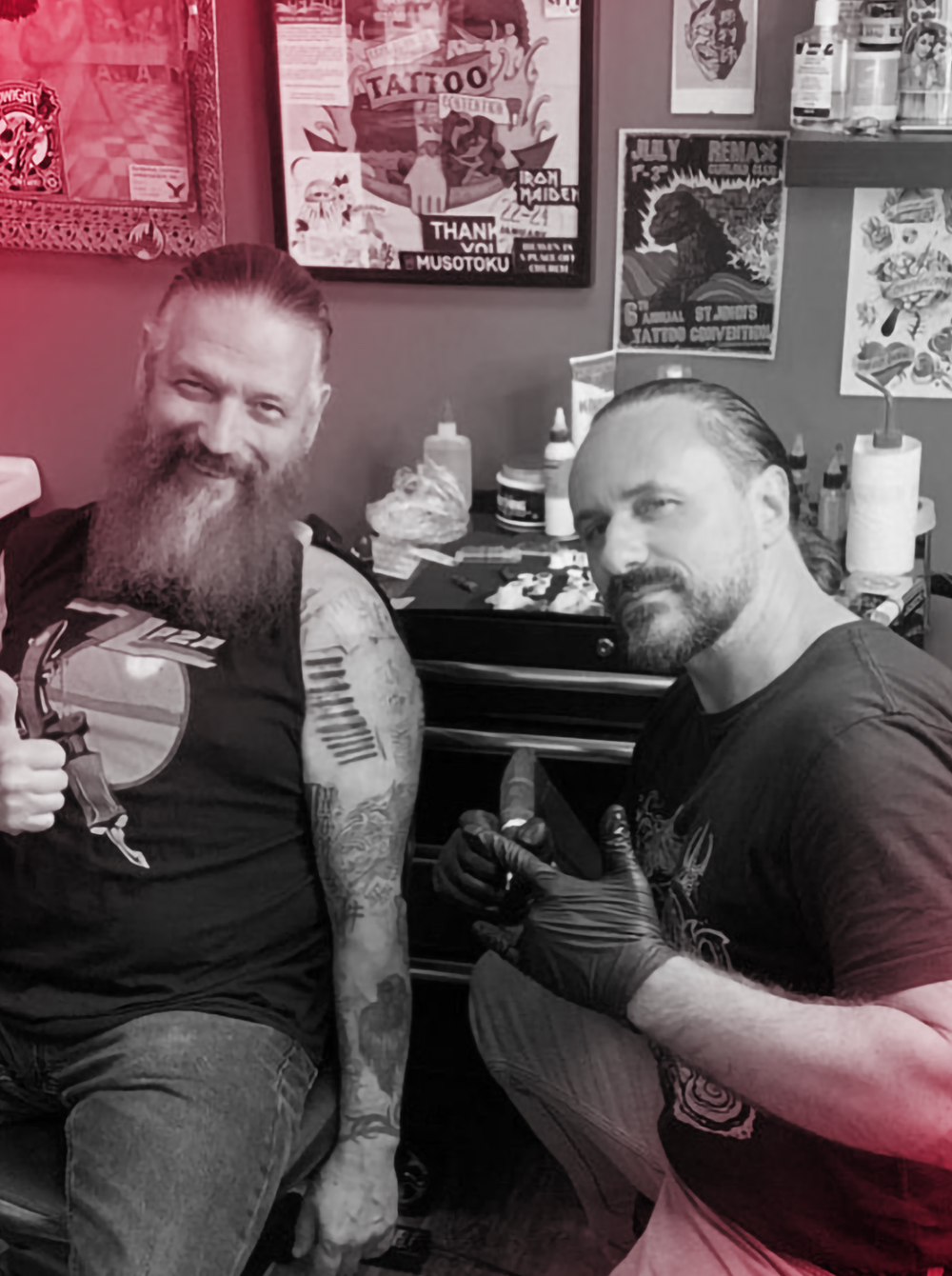 Brands we trust
About Eternal Ink
Eternal Ink is a water-based pigment that uses organic, vegan-friendly, non-toxic ingredients.
Eternal Ink offers the largest selection of the brightest colours the market. Colours have been consistently created over the years to capture a wide diversity of intensities and values on the colour wheel.
Shop Eternal Ink