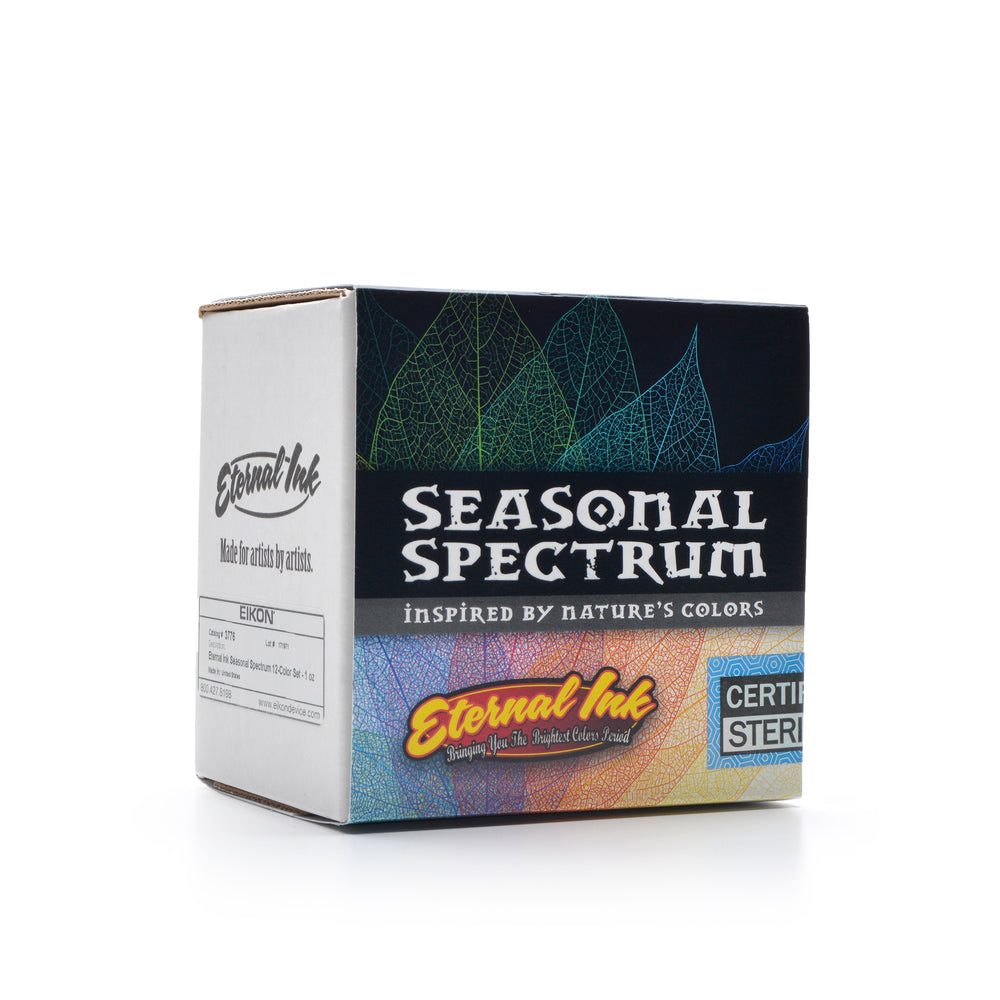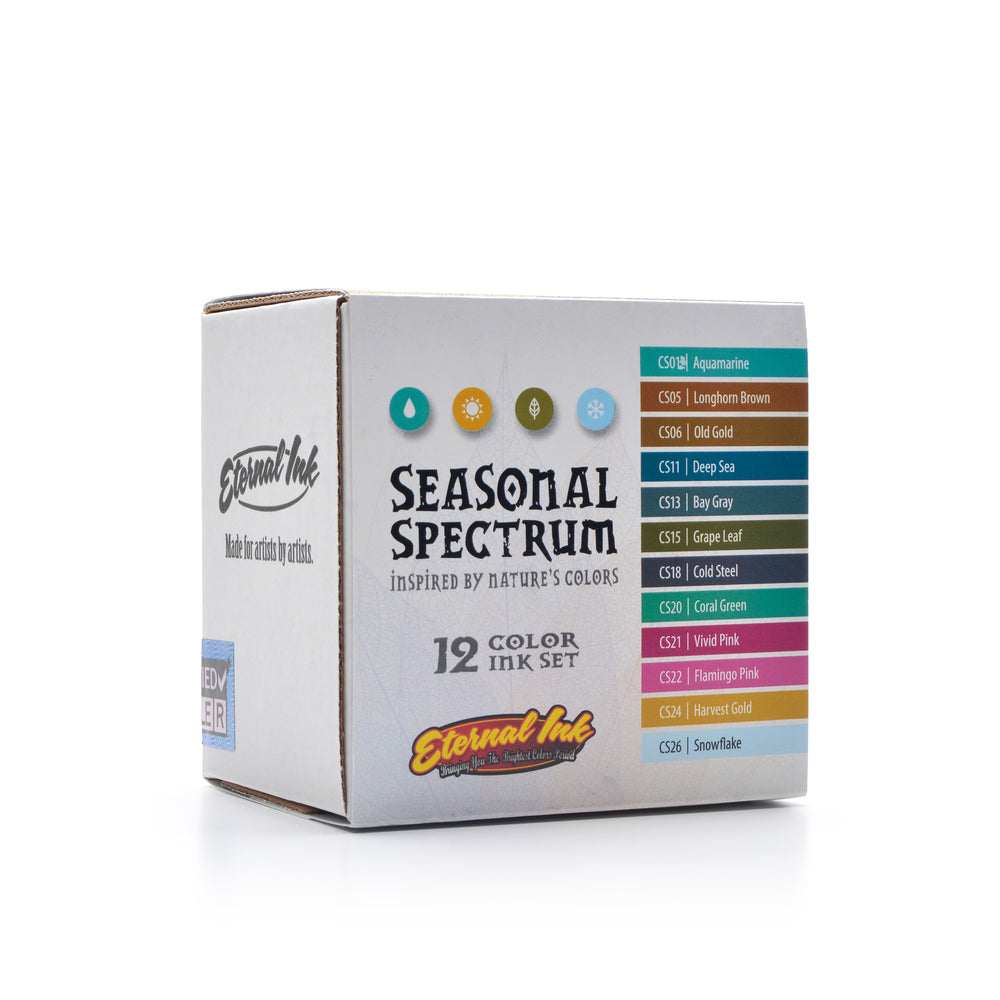 Eternal Ink
12-Colour Seasonal Spectrum Set
3776
Thanks for joining the waitlist!
Oops. Something went wrong! Please try again later.
Product Description
Eternal Ink's Seasonal Spectrum Signature Series set features an assortment of 12 colours found throughout the seasons. You'll love the beautiful variation of warm and cool tones you can acquire with this colour range, from the soft winter white Snowflake to the rich fall Dark 24K, this is a set that will fill the missing colours in your palette. The 1 oz bottles are great for travel and conventions.
12 Bottle Seasonal Spectrum set includes: Coral Green, Vivid Pink, Aquamarine, Longhorn Brown, Snowflake, Deep Sea, Bay Gray, Grape Leaf, Flamingo Pink, Harvest Gold, Old Gold, Cold Steel
We do our best to provide high quality photos of each colour, but every computer has its own personality, so please note colours may vary slightly from screen to screen.
CRUELTY-FREE
STERILE
VEGAN
MADE IN USA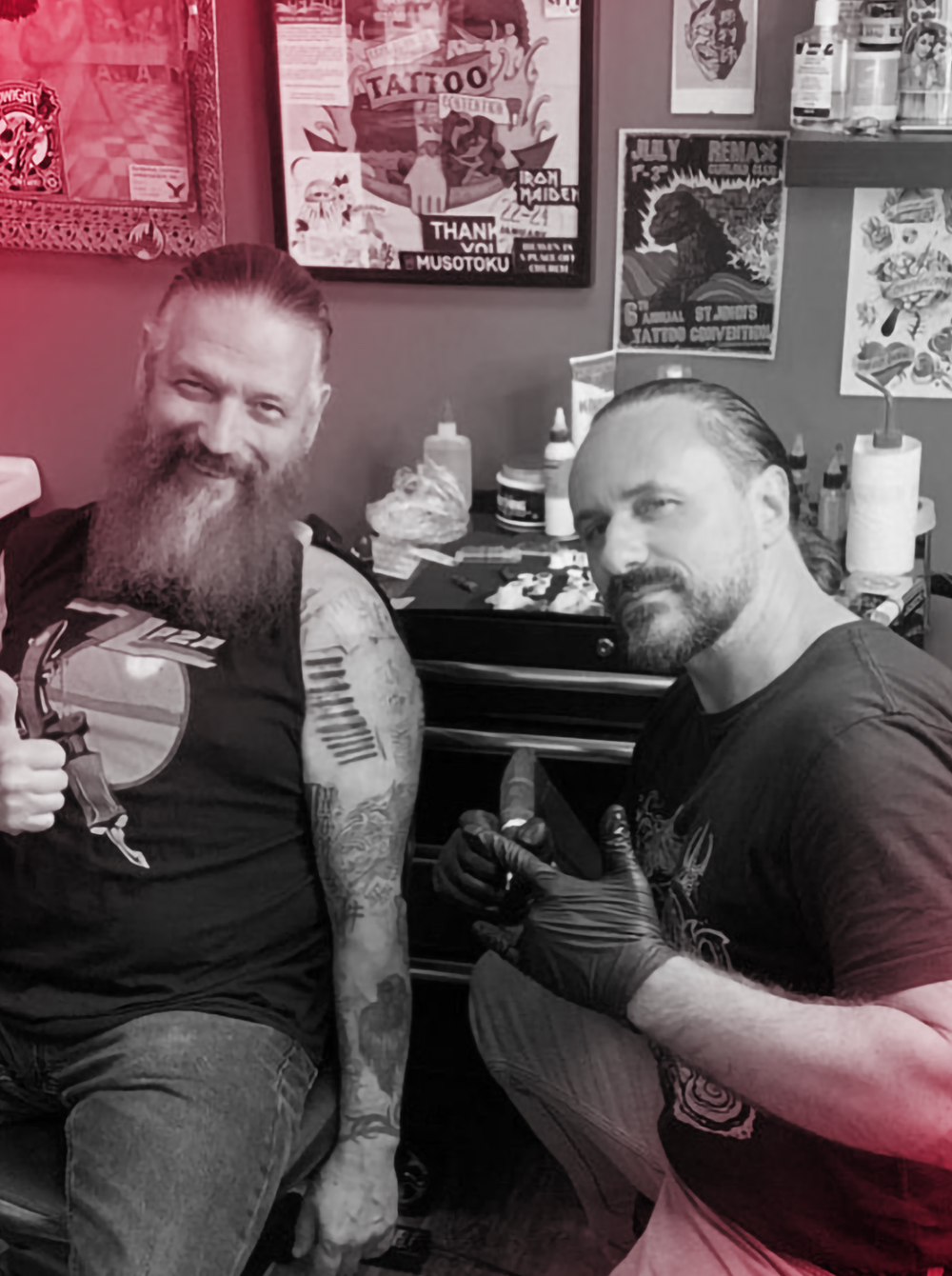 Brands we trust
About Eternal Ink
Eternal Ink is a water-based pigment that uses organic, vegan-friendly, non-toxic ingredients.
Eternal Ink offers the largest selection of the brightest colours the market. Colours have been consistently created over the years to capture a wide diversity of intensities and values on the colour wheel.
Eternal Ink SDS/MSDS Information can be found HERE.
Shop Eternal Ink