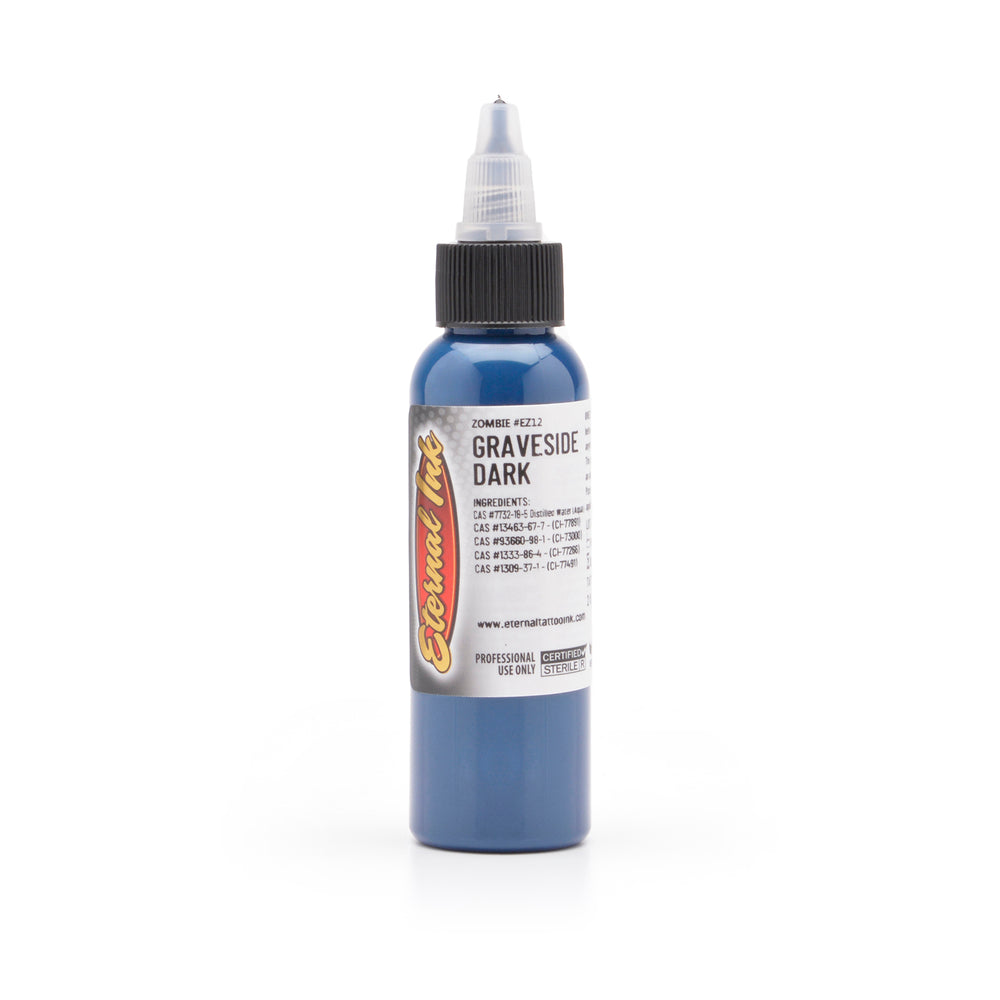 Eternal Ink
Graveside Dark
3026-1
Thanks for joining the waitlist!
Oops. Something went wrong! Please try again later.
Product Description
Eternal Ink Zombie Series Graveside Dark is a deep, muted cobalt blue.
We do our best to provide high quality photos of each colour, but every computer has its own personality, so please note colours may vary slightly from screen to screen.
CRUELTY-FREE
STERILE
VEGAN
MADE IN USA
The Artist behind the Series
The Artist behind the Series
the Artist

Dan Henk

A violent car crash, a knife fight with a crackhead, and brain cancer... You are now partially in the mind of Dan Henk.

Heavily immersed in the local hardcore scene, Dan produced artwork for the bands Shai Hulud, Indecision, Coalesce, Locked in a Vacancy, Beyond Reason, Zombie Apocalypse , not to mention various local record labels and venues.

Dan started tattooing in 2000, initially working on many musician friends, and his unique dark and beautiful style was born.
The ink

About this set

A moody collection of flesh-tone browns, muddy reds and murky blues mixed to capture the living dead in full moonlight. This versatile set works equally well on the living, too. The Eternal Zombie Colours set includes one of the best flesh tones we have ever seen and the miraculous Frostbite Blue that can't be duplicated.

The Set
the Art

The Artist's Portfolio

To see Dan's full portfolio click the link below and give his Instagram page a follow.

Additional work and prints can be found at Abyssartstudio.com/dan-henk/

Instagram
SDS/MSDS Information

Product Safety

Eternal Ink SDS/MSDS Information can be found HERE.

SDS/MSDS Sheets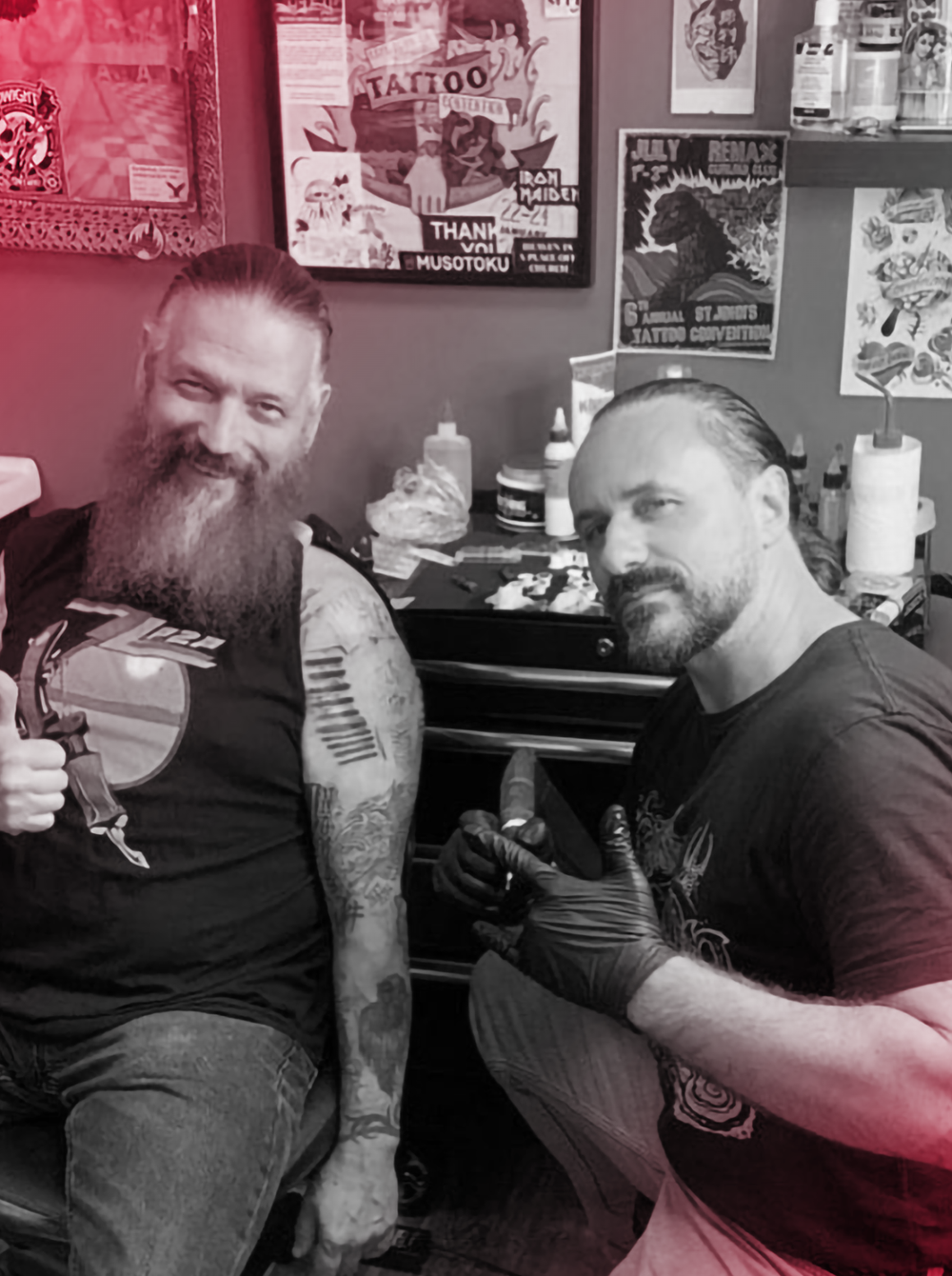 Brands we trust
About Eternal Ink
Eternal Ink is a water-based pigment that uses organic, vegan-friendly, non-toxic ingredients.
Eternal Ink offers the largest selection of the brightest colours the market. Colours have been consistently created over the years to capture a wide diversity of intensities and values on the colour wheel.
Shop Eternal Ink
CUSTOMER REVIEWS
Total 5 star reviews: 1
Total 4 star reviews: 0
Total 3 star reviews: 0
Total 2 star reviews: 0
Total 1 star reviews: 0
Great blending !

I use this color quite often to blend with the blue concentrate and a little snowflake :) it's amazing one of my fav blues :)
Reviews Loaded
Reviews Added