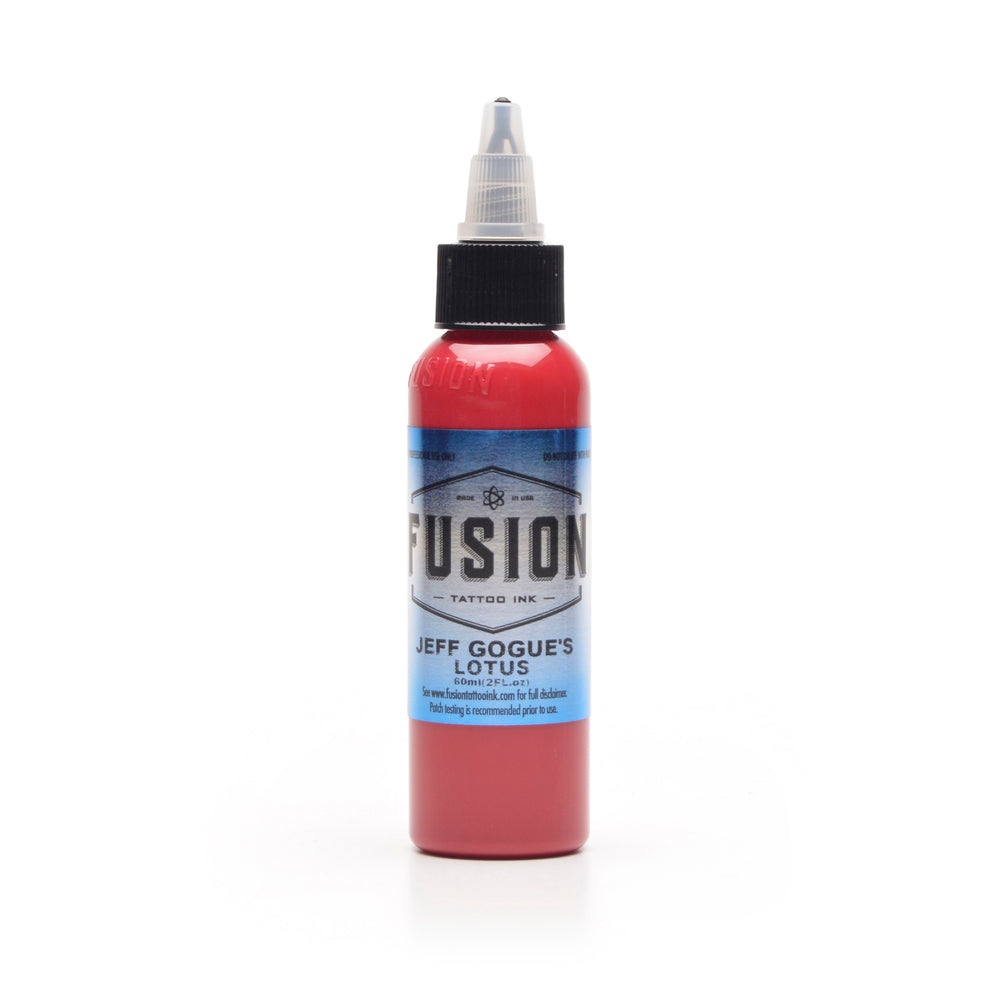 Fusion Ink
Lotus
3289-2
Thanks for joining the waitlist!
Oops. Something went wrong! Please try again later.
Product Description
Fusion Ink™ Jeff Gogue Signature Palette Lotus is a bright, neutral, muted pink tone.
We do our best to provide high quality photos of each colour, but every computer has its own personality, so please note colours may vary slightly from screen to screen.
EXPIRY 12M AFTER OPEN
MADE IN USA
The Artist behind the Series
The Artist behind the Series
The Artist

Jeff Gogue

Jeff Gogué did his first tattoo in August of 1999 in Northern California. Self taught, he's been influenced by people like Filip Leu and Shige and strives for creative, dynamic, Japanese-inspired work; detailed where needed, loose and simple where it can be. He is an internationally acclaimed, award winning tattooer in England, France, Italy, Australia, the US and Japan.

Jeff Gogué also owns and operates 26 Swords Tattoo in Grants Pass, Oregon.
The Ink

about This Set

Fusion Ink's Jeff Gogué Signature Palette set features hues created to transition from existing colours and to work as vibrant neutrals. They are mature colours for a more earthy aspect to tattooing.

The Set
the art
sds/msds Information

product Safety

You can find Fusion Ink's SDS/MSDS information HERE.

SDS/MSDS Sheets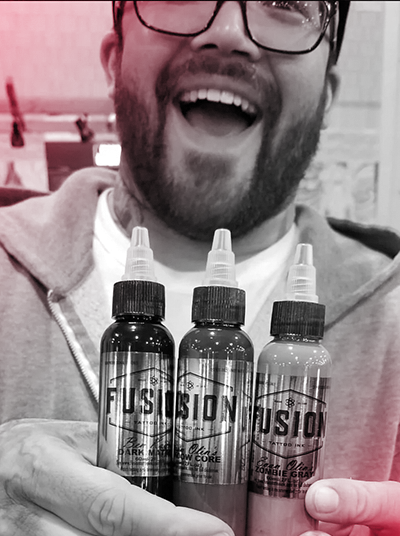 Brands we trust
About Fusion Ink
Fusion Ink™ has a much higher pigment load, resulting in saturated colours that outperform the average ink. Manufactured using organic pigments and ingredients that are completely vegan safe. Once you try Fusion, you will see and feel the difference in quality.
Shop Fusion Ink