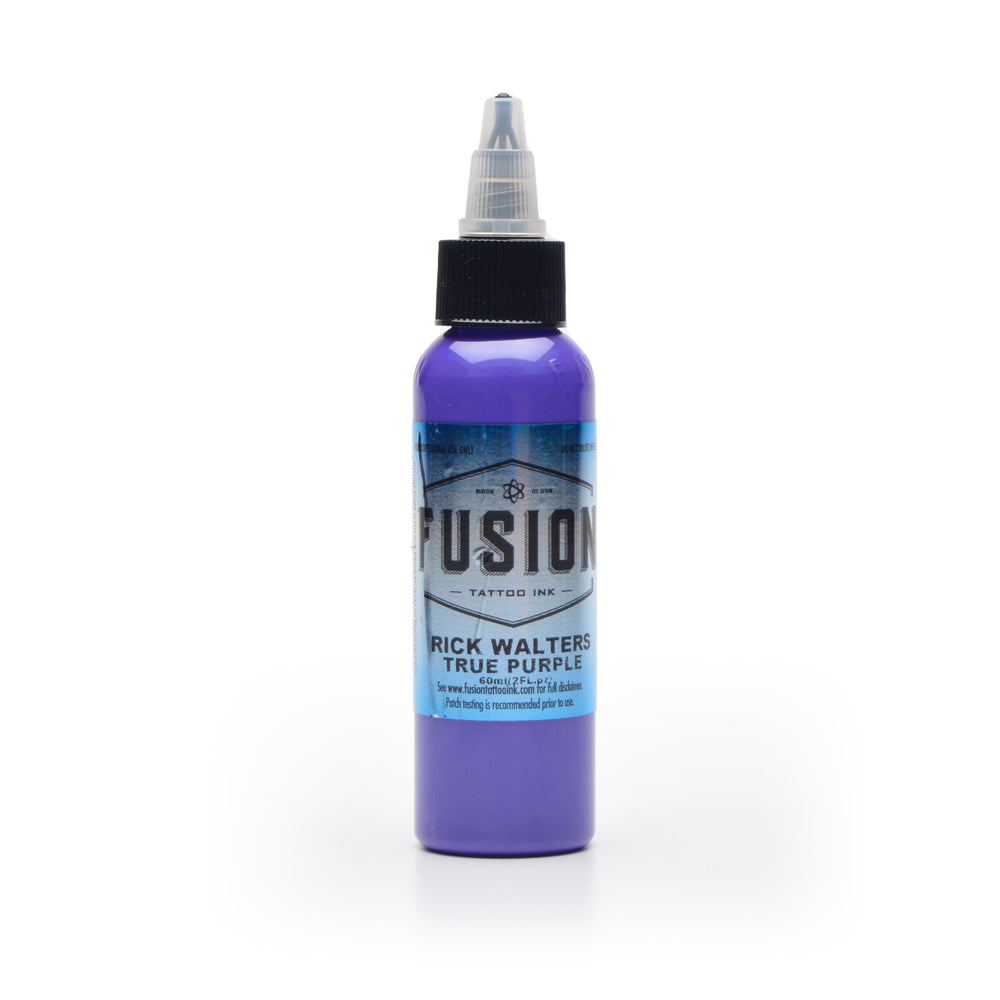 Fusion Ink
True Purple
3784-2
Thanks for joining the waitlist!
Oops. Something went wrong! Please try again later.
Product Description
Fusion Ink™ Rick Walters Signature Palette True Purple is a solid, true, bright medium-purple tone.
We do our best to provide high quality photos of each colour, but every computer has its own personality, so please note colours may vary slightly from screen to screen.
EXPIRY 12M AFTER OPEN
MADE IN USA
The Artist behind the Series
The Artist behind the Series
The Artist

Rick Walters

Rick Walters Hates You!... Well, not you specifically... But if you know, you know!

Hailed as one of the most influential American traditional tattoo artists, Walters ( b.1945 - d. 2019) ran the oldest tattoo shop in the United States; "Grimm's World Famous Tattoo on the Pike" for 25 years prior to going into a brief retirement. He returned to open his own shop, the aptly named "Rick Walters World Famous Tattoo Parlor".
The Ink

about this Set

Fusion Ink's Rick Walters Signature Pallette is based on the tried and true colours that old school tattooers like Rick Walters have used for decades. Simple names and a solid palette.

The Set
the art

The Portfolio

The legendary Rick Walters passed away in March 2019, but his legacy lives on, on Instagram

Instagram
MSDS/SDS Information

Product Safety

You can find Fusion Ink's SDS/MSDS Information HERE.

SDS/MSDS Sheet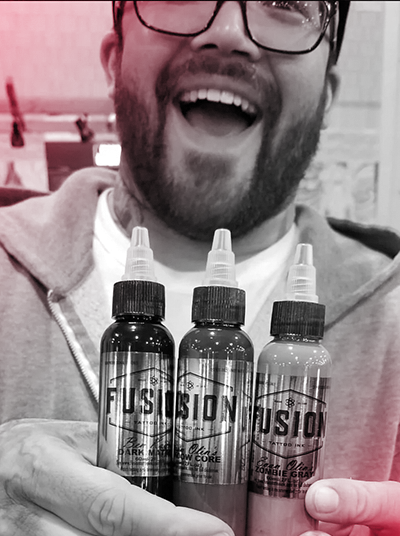 Brands we trust
About Fusion Ink
Fusion Ink™ has a much higher pigment load, resulting in saturated colours that outperform the average ink. Manufactured using organic pigments and ingredients that are completely vegan safe. Once you try Fusion, you will see and feel the difference in quality.
Shop Fusion Ink