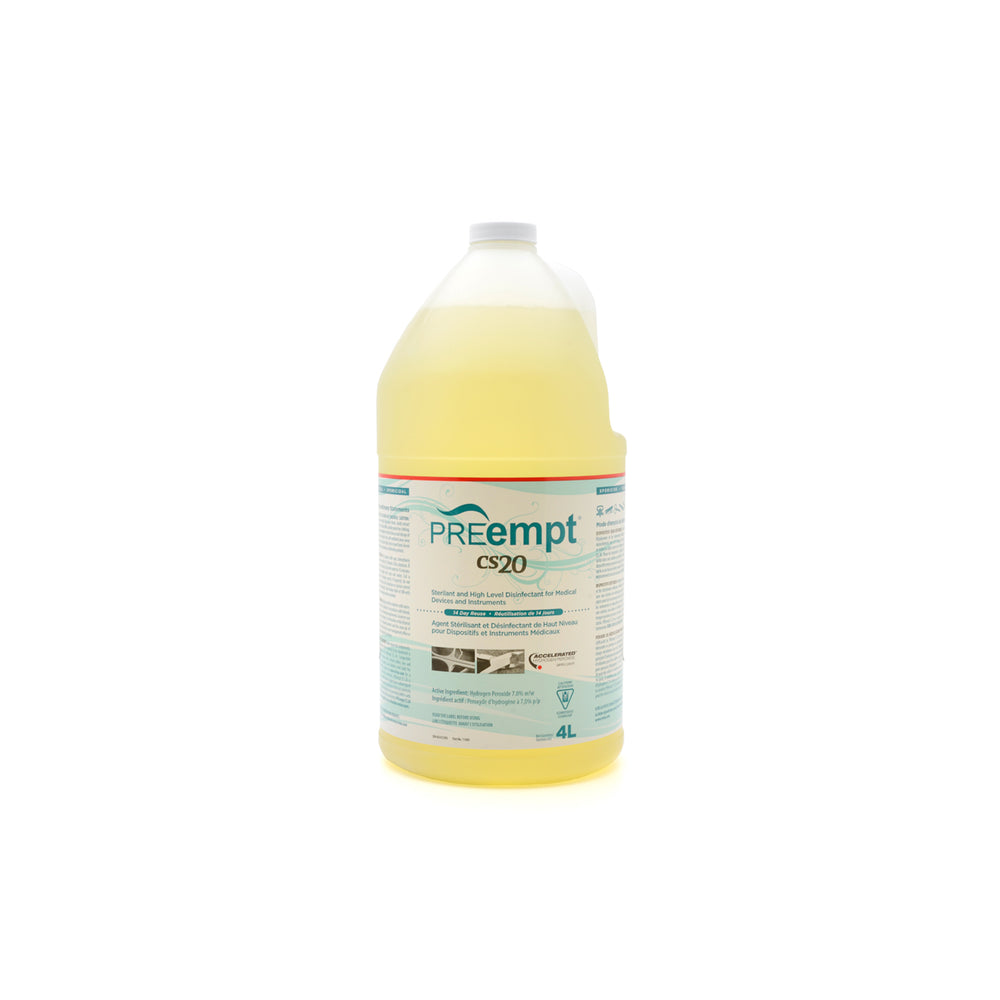 Virox
PREempt CS20 Instrument Disinfectant
4251
Thanks for joining the waitlist!
Oops. Something went wrong! Please try again later.
Product Description
PREempt™ CS20™ is a sterilant and High level disinfectant for reprocessing heat sensitive semi-critical and critical tools that are not suitable for heat sterilization.
The active ingredient in CS20 is Hydrogen Peroxide which breaks down into water and oxygen, reducing it's environmental impact. Designed to be easier on surfaces and people PREempt Users are not exposed to VOCs (volatile organic compounds).
3.8 Litre (1gal) jug
Sterilizes in 20 minutes
Ready to use. No need to mix or dilute
High level disinfectant
NOTE: This product is designed for use as a soak, can be reused for up to 14 days in a soaking tray.
To to learn more about Surface Disinfectant levels, TB kill times and the best options for your shop, check out our blog entry HERE
MEDICAL GRADE
MADE IN CANADA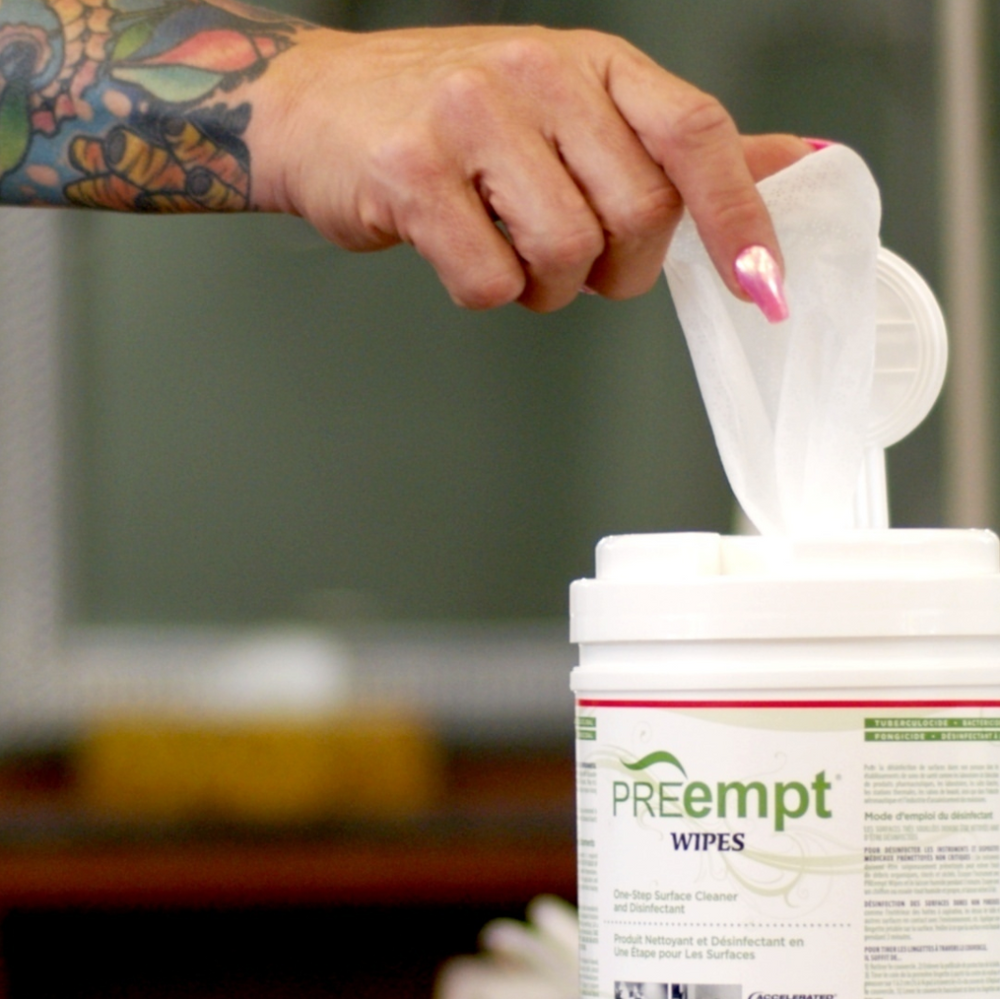 Brands we trust
About Virox
Founded in 1998 Virox® is dedicated to the development, optimization, and adoption of a fundamentally new approach to disinfection in a broad range of industries.
You can find VIROX SDS/MSDS Information HERE.