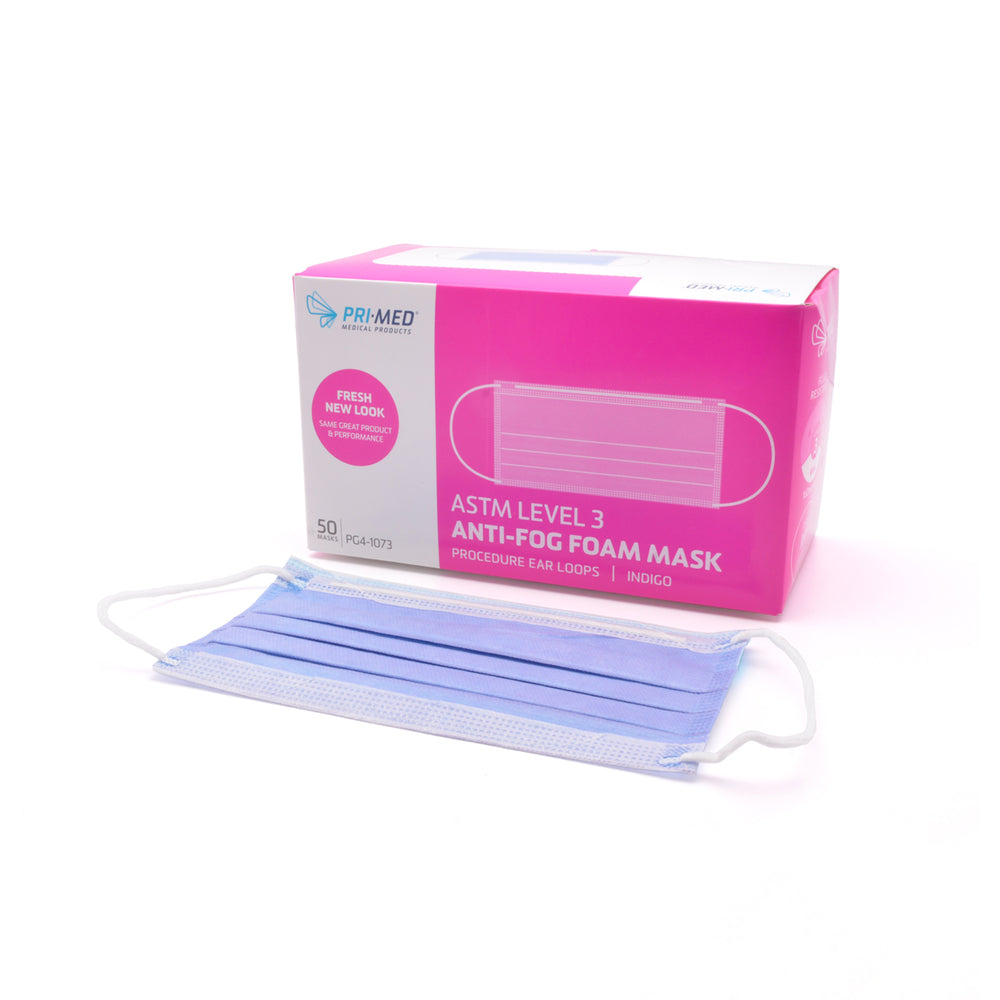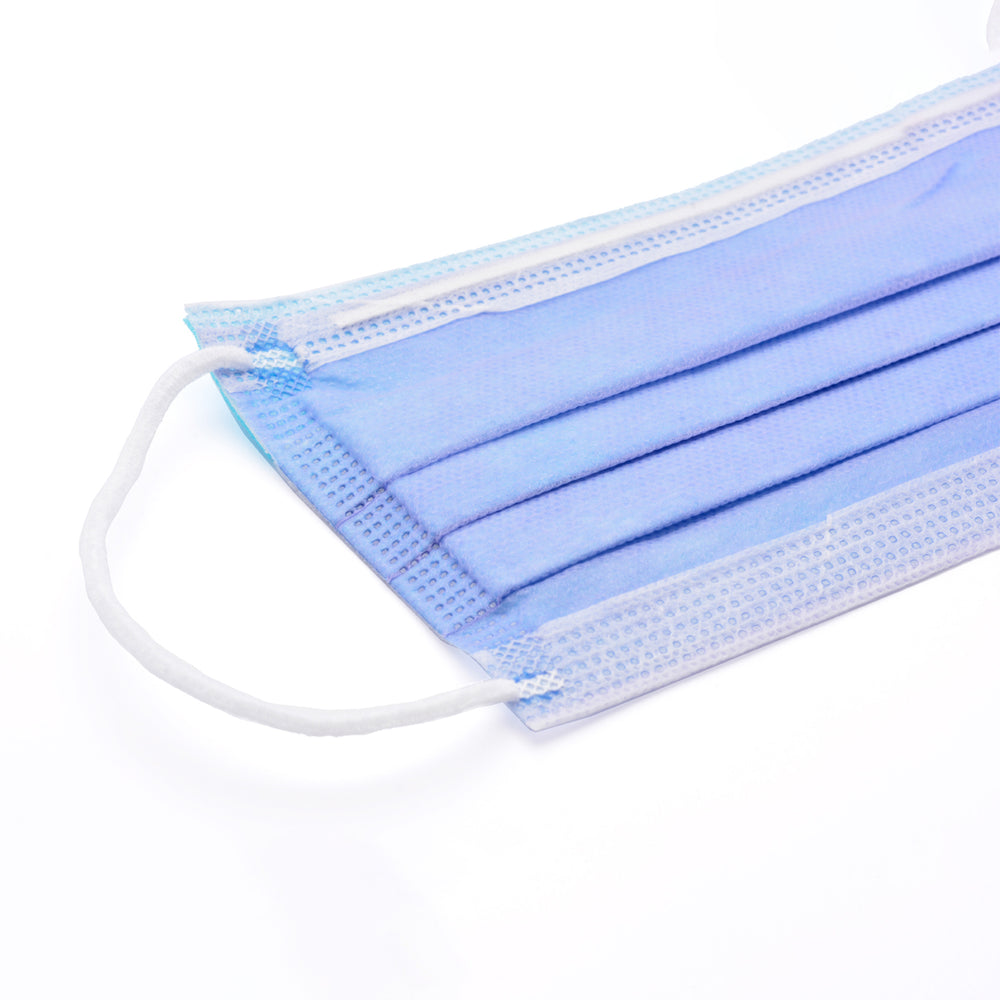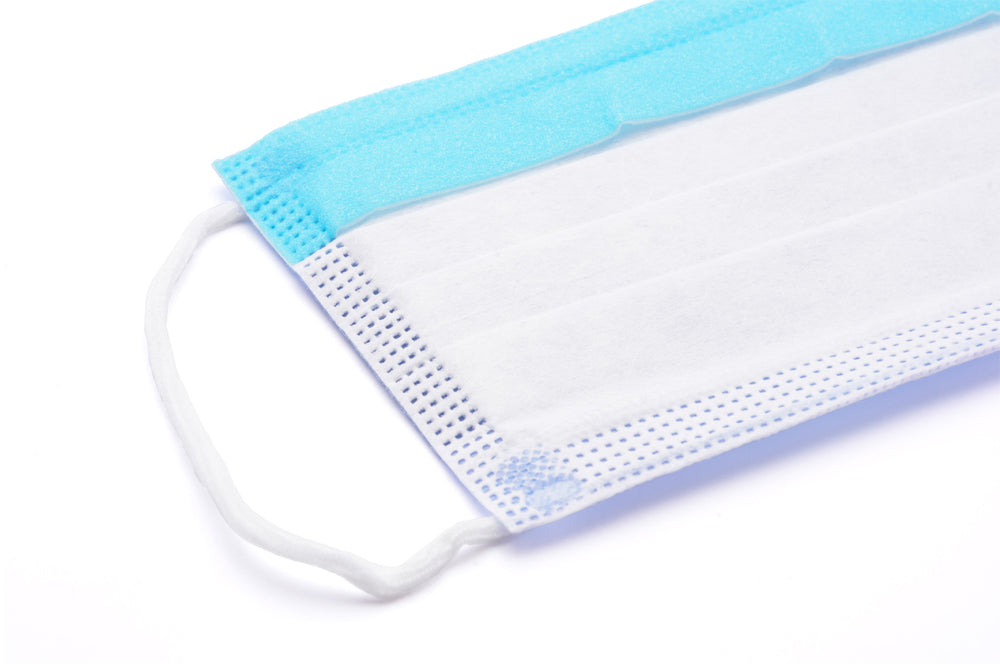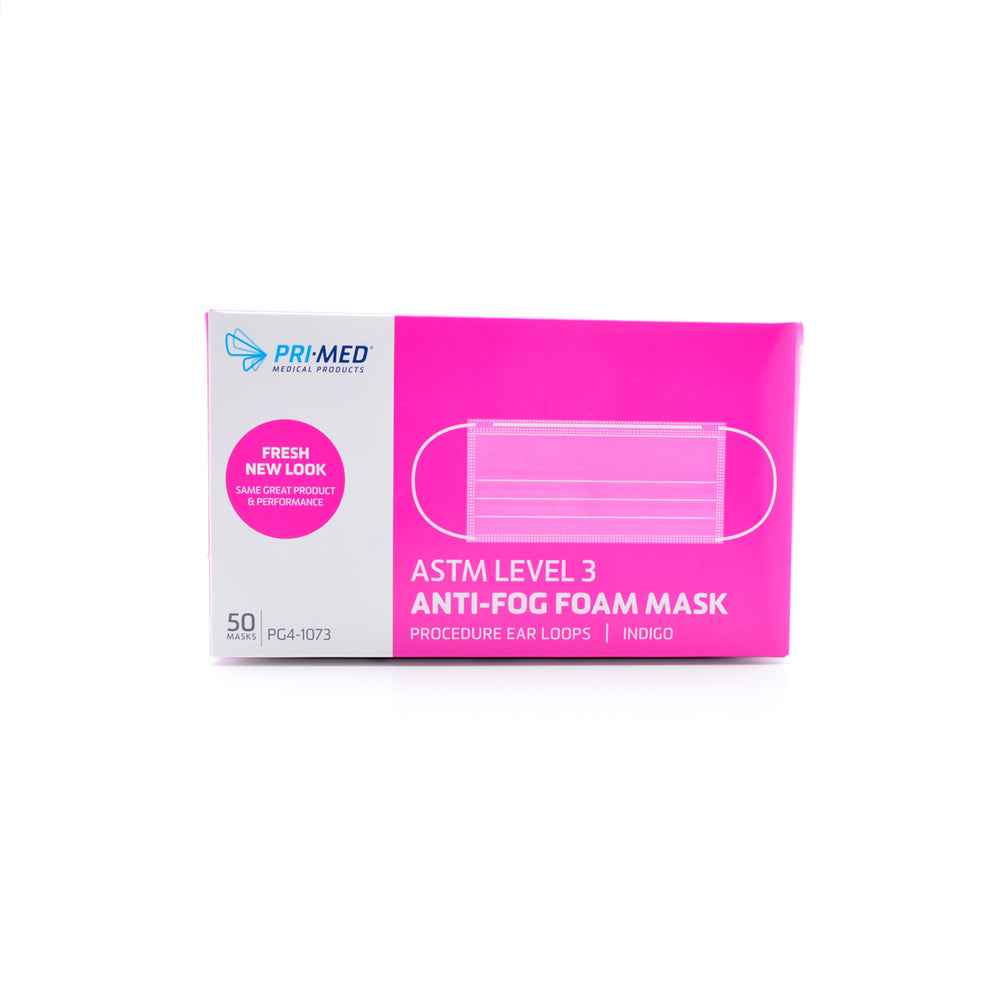 PriMED
ASTM Level 3 Anti-Fog Procedure Mask
4433
Thanks for joining the waitlist!
Oops. Something went wrong! Please try again later.
Product Description
PriMED's ASTM Level 3 Anti-Fog Foam Mask is the ideal protection for glasses wearers. It features 4-ply construction a wide nosepiece constructed with high-quality aluminum, and an anti-fog strip made of soft, open-celled foam, that provides enhanced visibility and comfort. PriMED® face masks are carefully designed to protect you from aerosols, fluids and particles that cause illness and spread infection.
PriMED Level 3 Anti-Fog Foam masks meet and exceed the following ASTM F2100 requirements:
Bacterial Filtration Efficiency (BFE %): ≥ 98 Particulate Filtration Efficiency (PFE %): ≥ 98 Breathability (mmH20/cm2): < 6.0 Fluid Resistance: 160mm Hg Flame Spread: Class 1
Box of 60
Features:
Colour: Indigo Blue
Medical-Grade
Ultrasonically welded seams
Soft mask and ear loop material
Wide nosepiece with anti-fog foam
Graphene-Free
4ply construction
MEDICAL-GRADE
SINGLE-USE
Brands we trust
About PriMED
As one of Canada's leading healthcare suppliers, PriMED® high-quality medical products are used in virtually every hospital across Canada and in facilities around the globe.
Shop PriMED