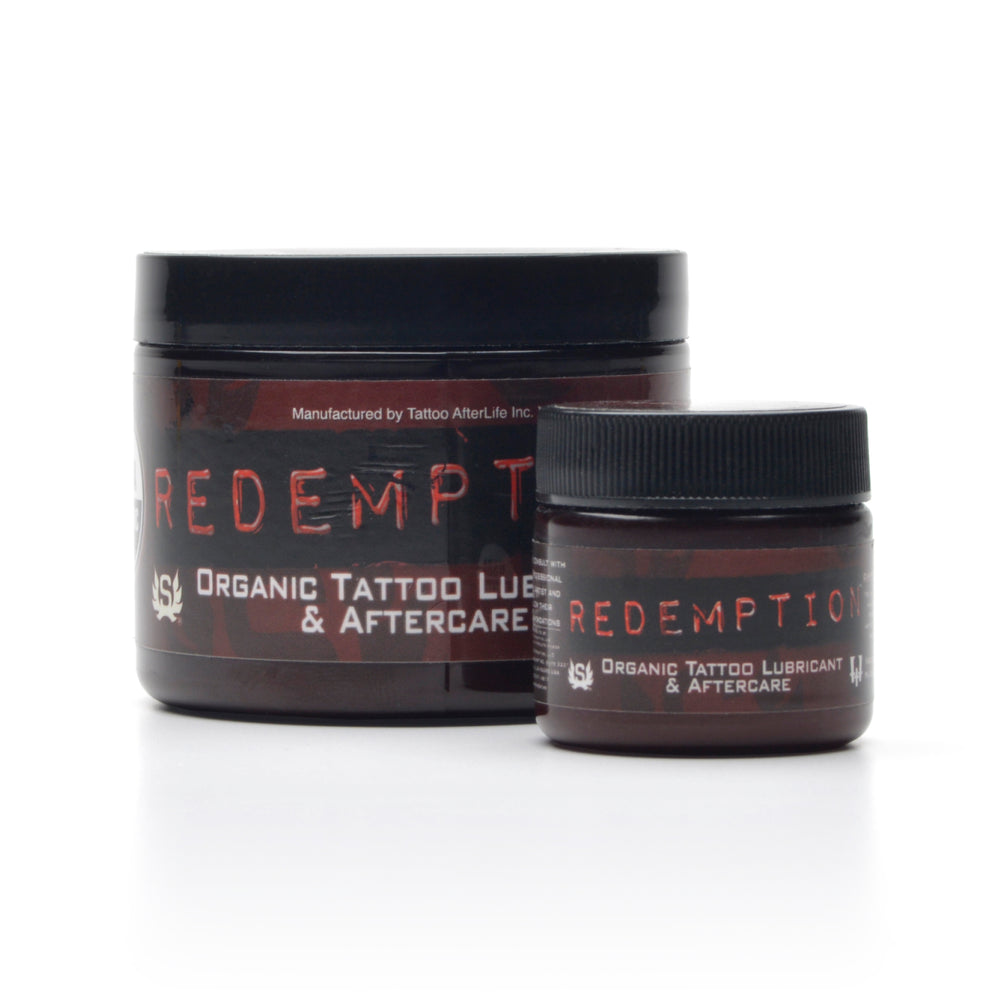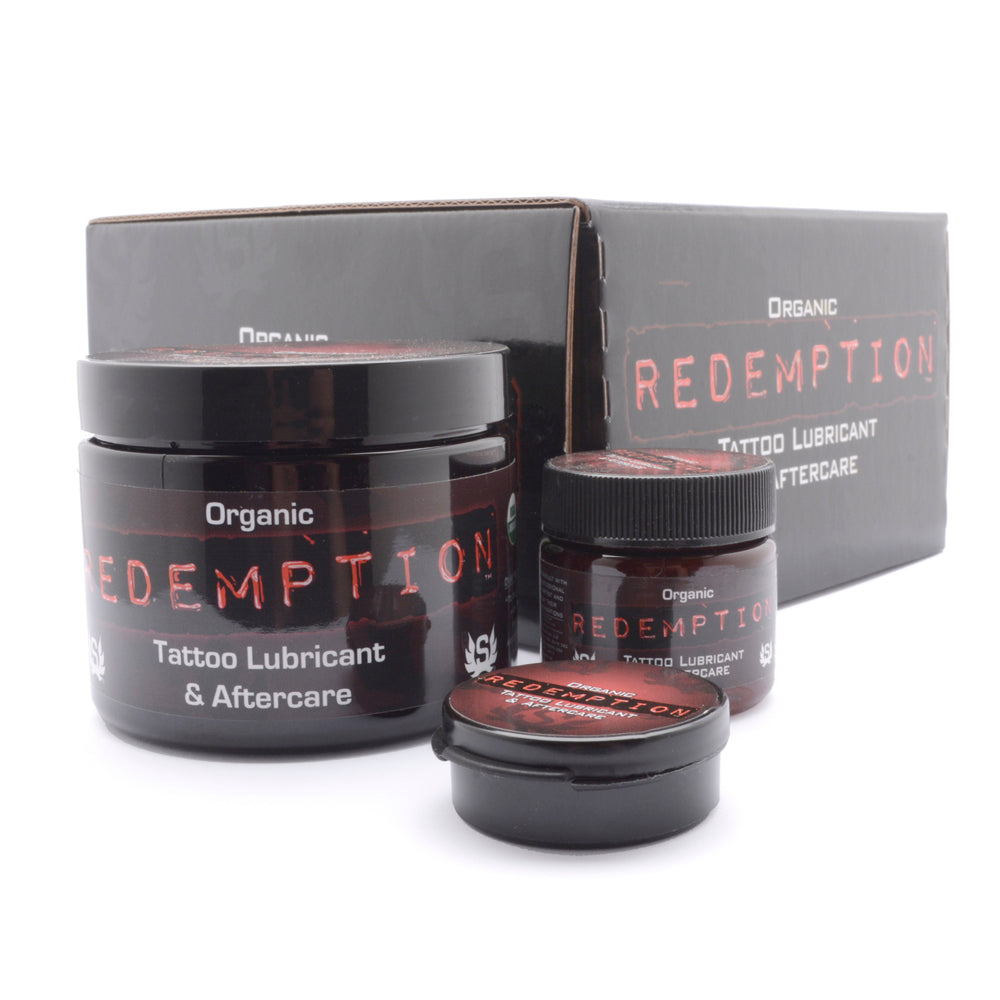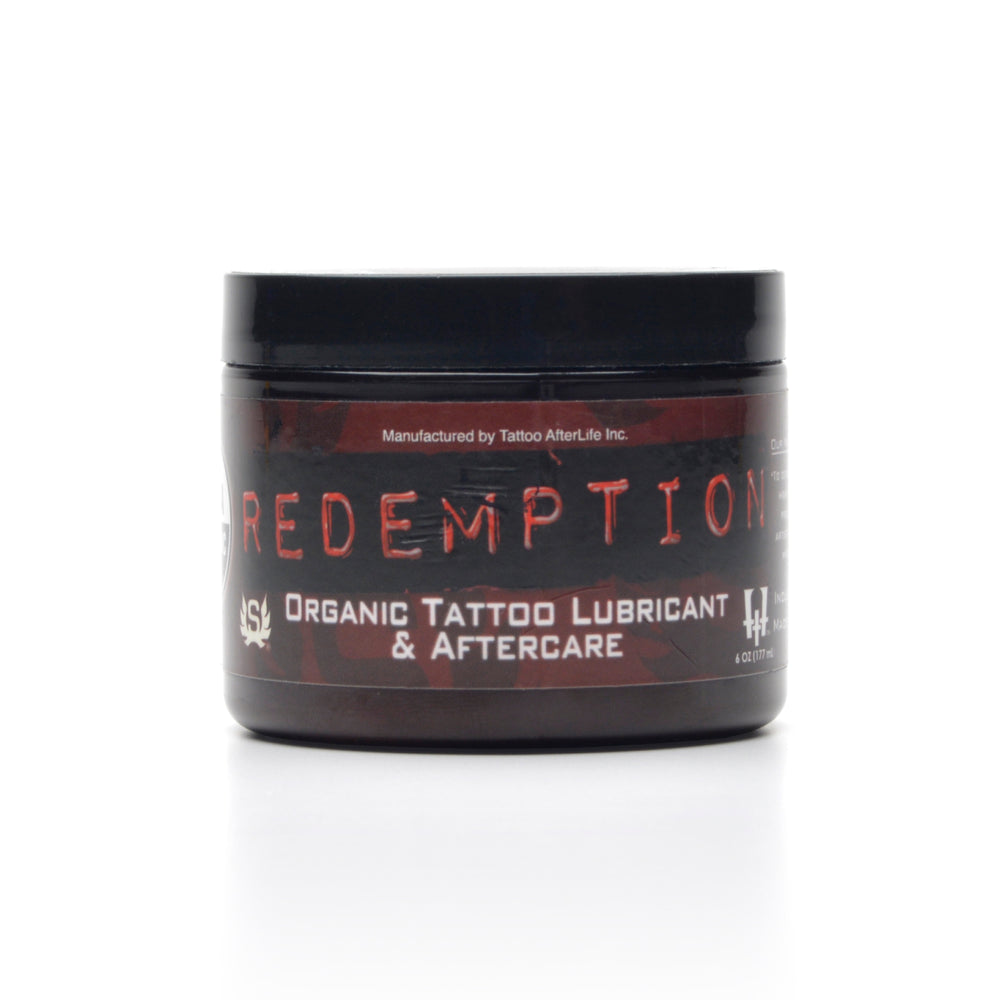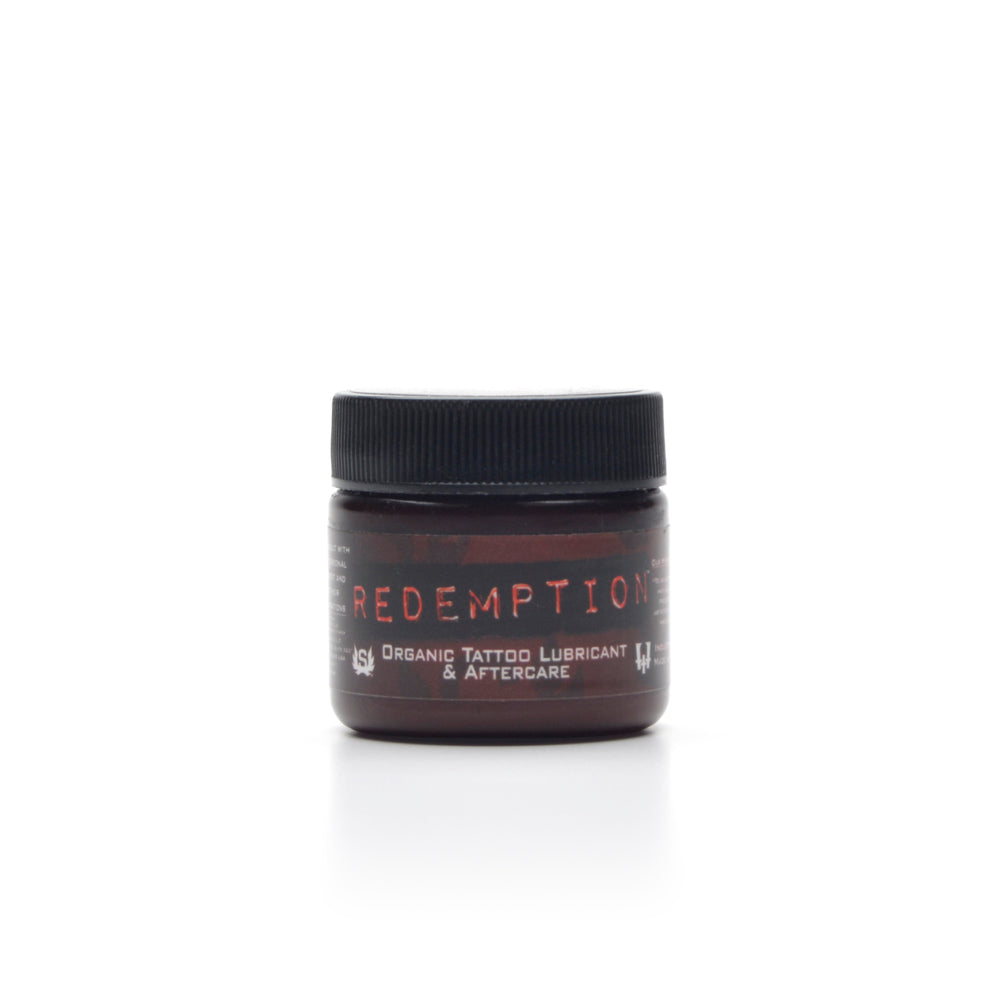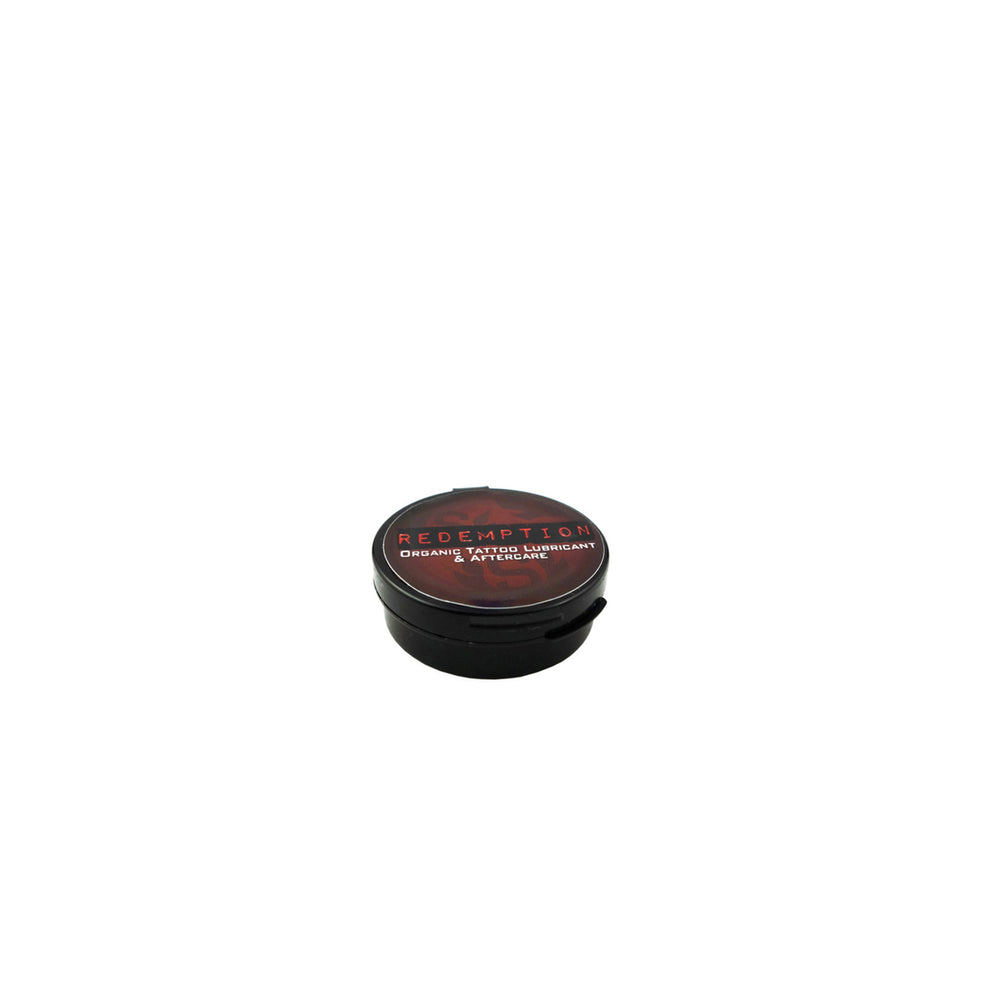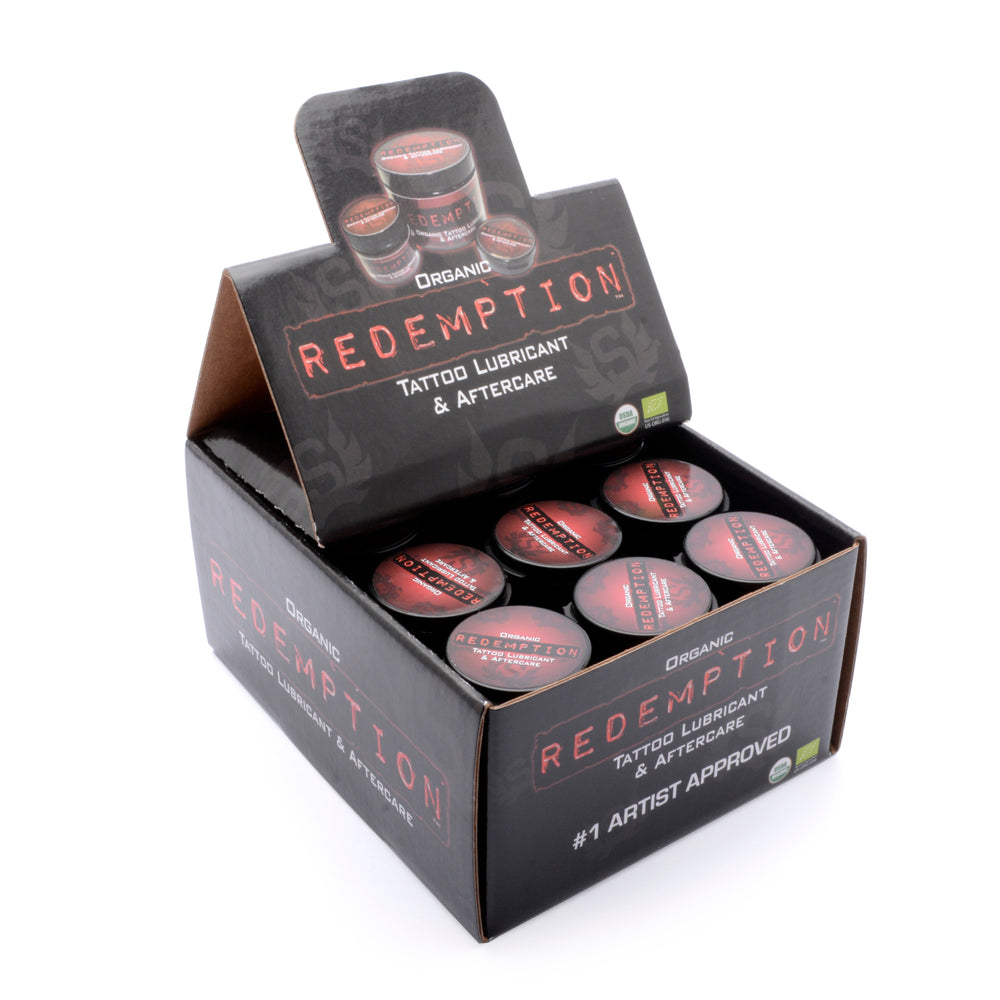 Redemption
Organic Tattoo Lubricant & Aftercare
3861
Thanks for joining the waitlist!
Oops. Something went wrong! Please try again later.
Product Description
Redemption Tattoo Lubricant and Aftercare is the first and only USDA certified petroleum replacement developed specifically for tattoo artists. It's a lubricant, barrier, and aftercare all in one. It's easy to spread and will not remove your stencil.
100% natural, organic, and chemical free.
It will not remove your stencil. 
CRUELTY-FREE
ORGANIC
MADE IN USA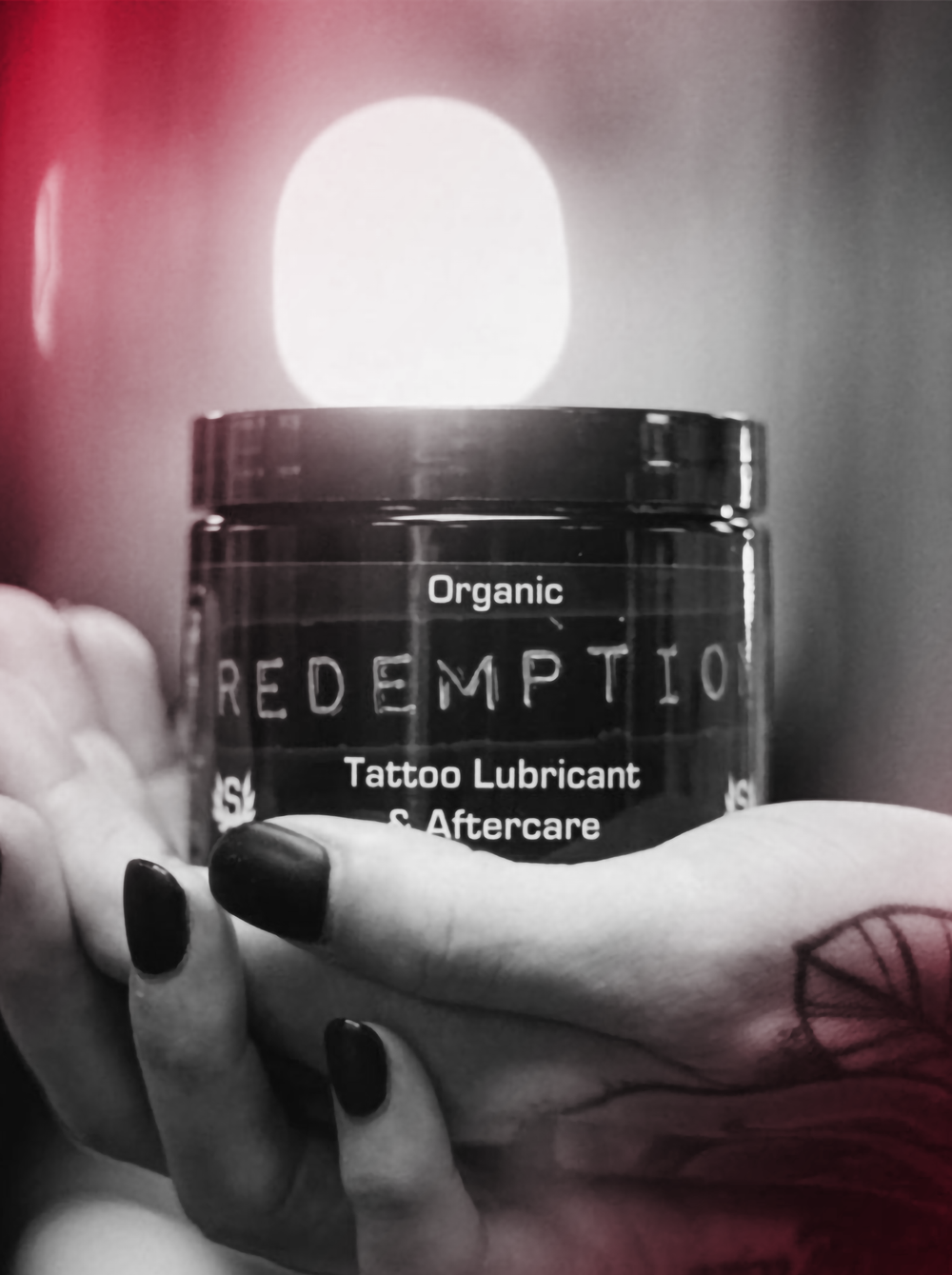 Brands we trust
About Redemption
Redemption aftercare is distributed by Tattoo Stuff®. Tattoo Stuff is best known for developing Stencil Stuff back in 2005 along with Mario Rosenau and Mike DeVries; professional tattoo artists who knew there had to be a better way to apply detailed, precision stencils and achieve longer lasting tattoo stencil artwork. The Original Tattoo Stencil Solution was then created!
CUSTOMER REVIEWS
Total 5 star reviews: 7
Total 4 star reviews: 1
Total 3 star reviews: 0
Total 2 star reviews: 0
Total 1 star reviews: 0
Excellent

It's in between a Glide and a Butter, exactly what I prefer. Not too thin and not too thick.

L0vely

The gage is my clients letting me know they love it, the smell is the first thing they comment on, not too much and pleasantly 'real'. The healing being a bit quicker and the amount needed minimal. I really like reading the ingredients to them and being able to pronounce everything and know it has all natural sources. We love it!
Reviews Loaded
Reviews Added