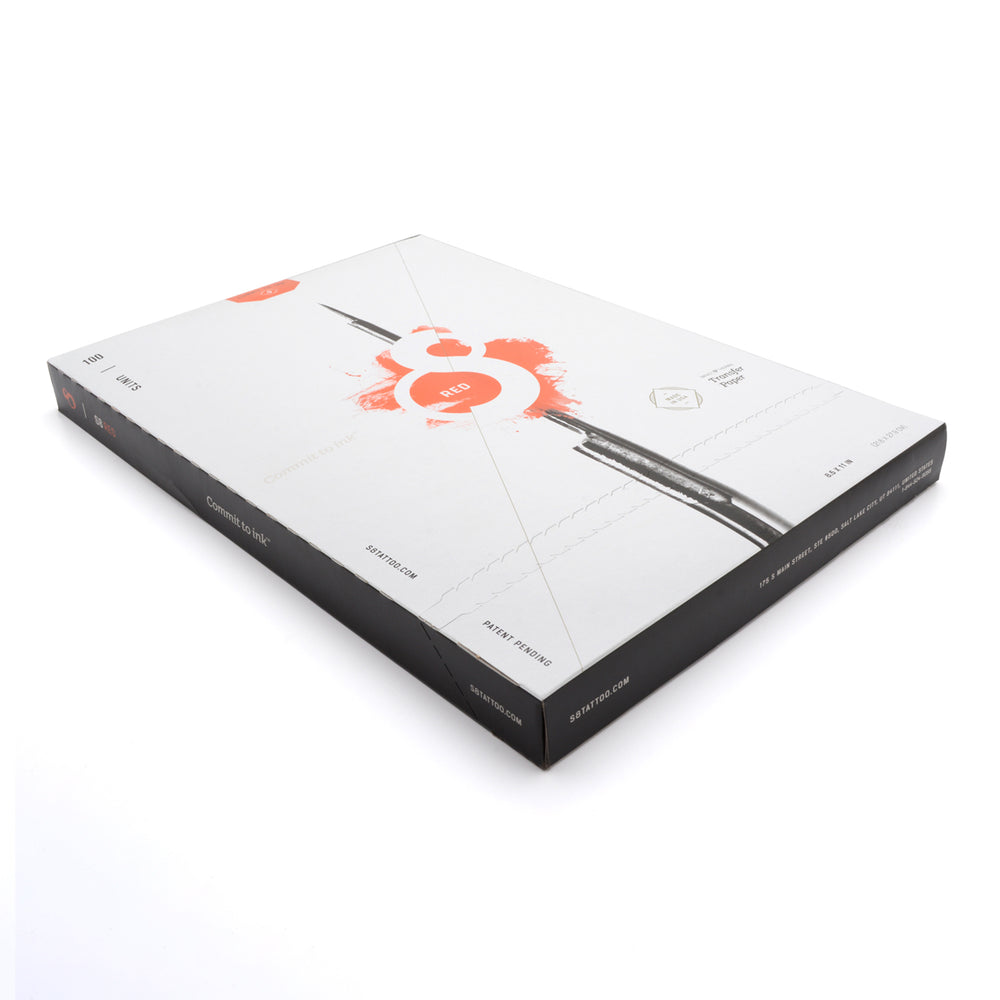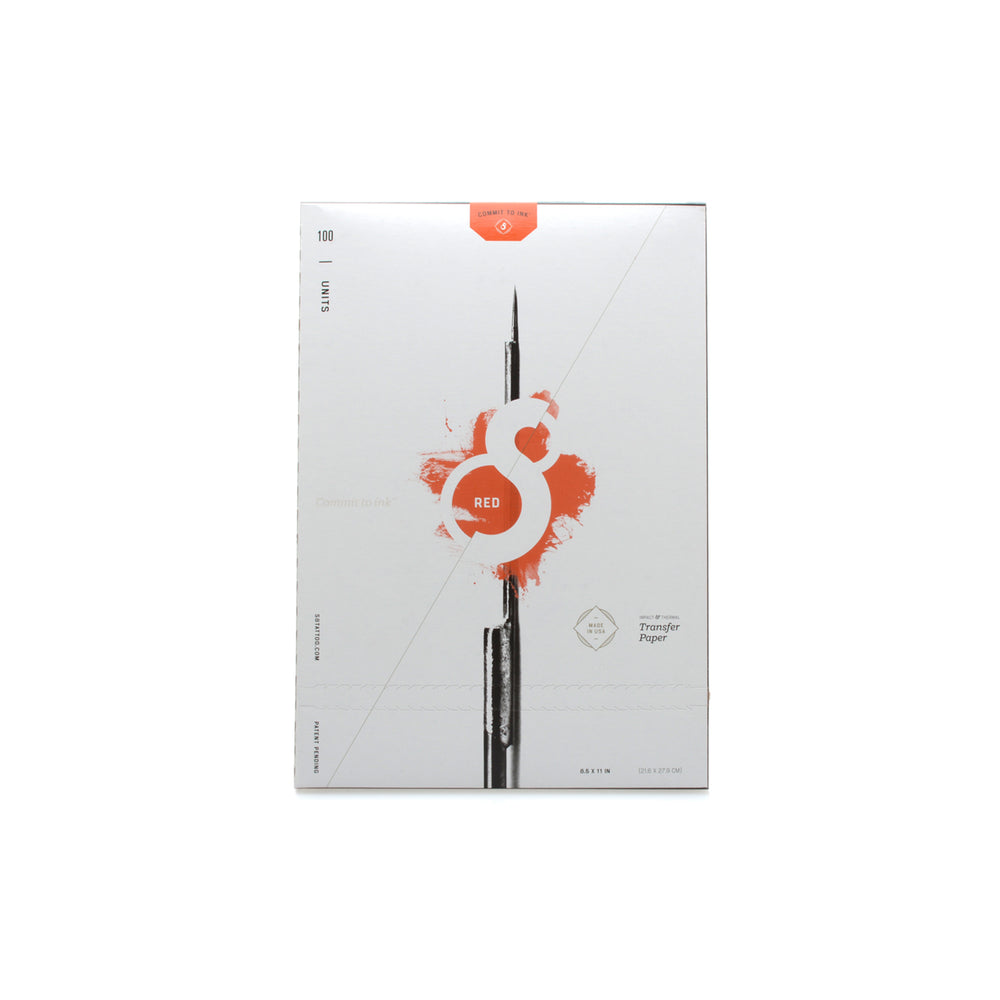 S8
Red Line Stencil Paper
4245
Thanks for joining the waitlist!
Oops. Something went wrong! Please try again later.
Product Description
S8 RED Stencil Paper is the world's first impact and thermal ready red coloured tattooing stencil paper. For years, tattoo artists have intuitively known that red is the ideal stenciling colour for light skin tones thanks to the fact that red provides the greatest degree of visual separation when black-lining.
A patent-pending blend of FD&C and D&C approved red colorants that are safe and approved for use on all skin types.
When used with other S8 products such as RED Stencil Transfer Gel, and RED Tattooing Gel, RED stencils will last longer and won't smear, smudge or wipe away until you want it to.
Package of 100
VEGAN
MADE USA
Brands we trust
About S8
S8 was founded with the goal of supporting artists and their clients at every step of the tattooing process. S8 uses cutting edge material to make better gel products and optics to optimize stencils. They scoured the world for ingredients that accelerates heal-out times. S8 works with tattooers to ensure that the results they get in a lab setting are what artists can expect in their practice.
Shop S8
CUSTOMER REVIEWS
Total 5 star reviews: 2
Total 4 star reviews: 0
Total 3 star reviews: 0
Total 2 star reviews: 2
Total 1 star reviews: 1
this product must be used

this product must be used with the s8 stencil gel and it is amazing. does not work well at all with stencil stuff. bad reviewers are likely using the wrong products to apply this.

This works great only if you

This works great only if you use the s8 red stencil cream and let it dry onto skin for a minute or so, love this stuff
Reviews Loaded
Reviews Added