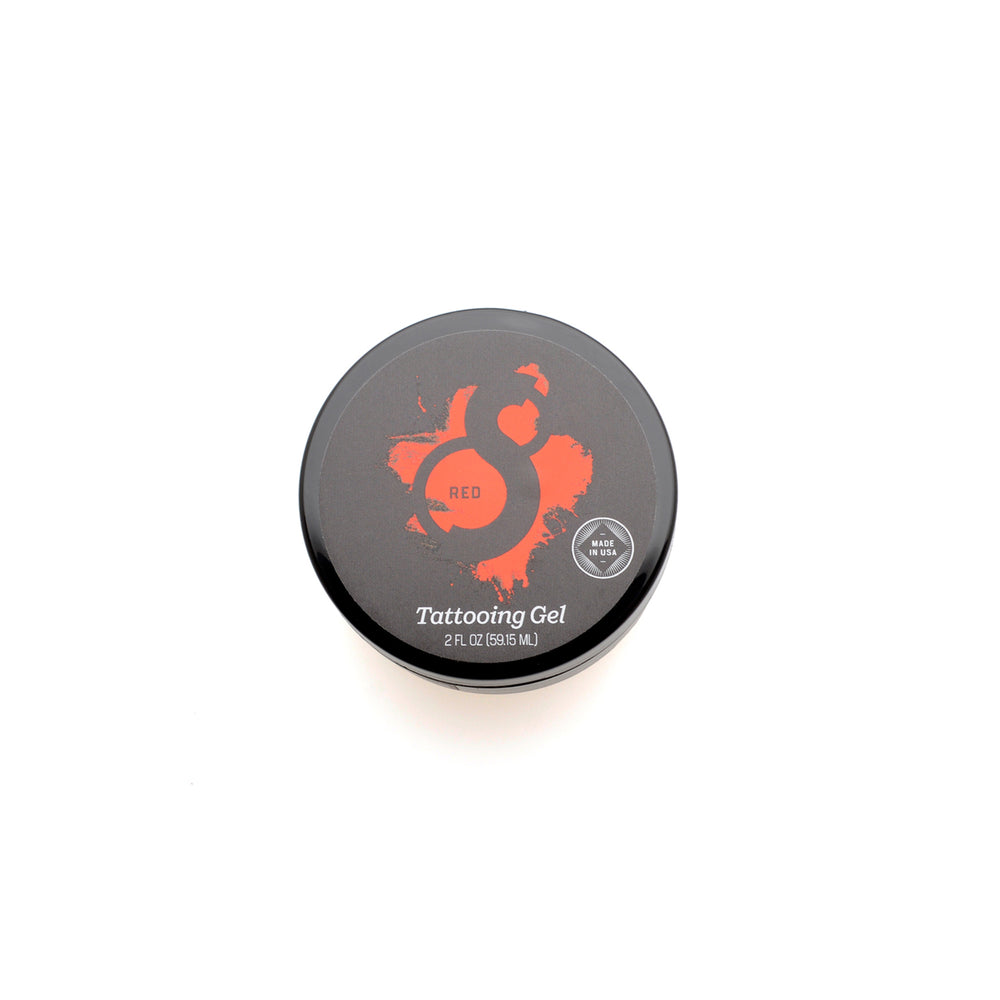 S8
Red Line Tattooing Gel
4247
Thanks for joining the waitlist!
Oops. Something went wrong! Please try again later.
Product Description
S8's RED Tattooing Gel is designed to be used as a pre-tattoo sealant and during the tattoo as a topical lubricant and glide.
As a tattooing glide and lubricant gel, S8 RED Tattooing Gel reduces needle burn, decreases friction-related heat, and improves ink saturation thanks to an unparalleled near-zero degree coefficient of drag.
Features:
Compatible with all stencil products
Seals stencils to the skin and prevents blurring or smearing
Decreases glare, reduces eye strain
VEGAN
MADE IN USA
Brands we trust
About S8
S8 was founded with the goal of supporting artists and their clients at every step of the tattooing process. S8 uses cutting edge material to make better gel products and optics to optimize stencils. They scoured the world for ingredients that accelerates heal-out times. S8 works with tattooers to ensure that the results they get in a lab setting are what artists can expect in their practice.
Shop S8
CUSTOMER REVIEWS
Total 5 star reviews: 2
Total 4 star reviews: 0
Total 3 star reviews: 0
Total 2 star reviews: 0
Total 1 star reviews: 0
Damn good shit!

After tattooing for over 32 years, this is literally the best glide product I've ever used. It doesn't take much to keep your clients skin smooth as butter and easy to clean. I've ditched the other brands and am in love with this. Just scoop out what you need with a tongue depressor and away you go.

I believe I use less than half as much of this vs. H2Oceans Aquatat.

Hard to find product, works

Hard to find product, works great as lube and aftercare, my speed picked up after using. Wish you had the mini packets too, please keep it in stock.
Reviews Loaded
Reviews Added