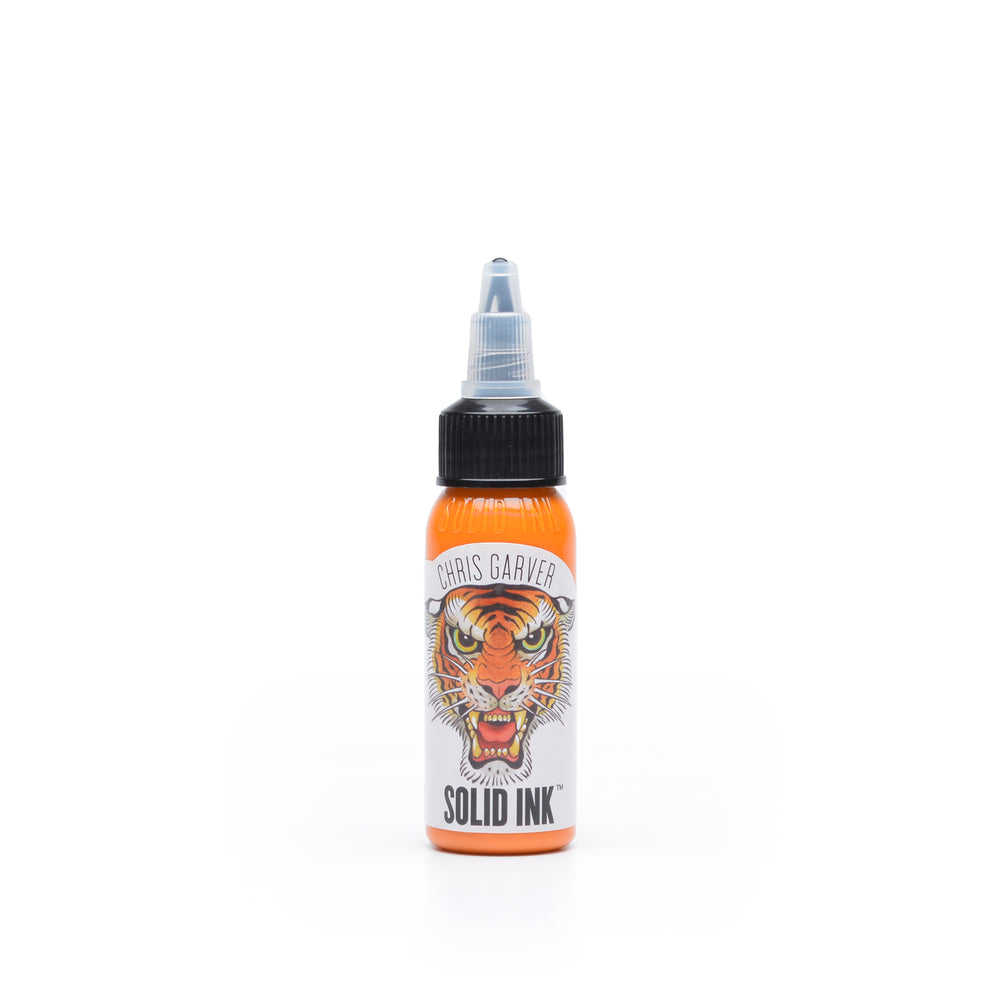 Solid Ink
Gold
4134-1
Thanks for joining the waitlist!
Oops. Something went wrong! Please try again later.
Product Description
Solid Ink™ Chris Garver Series Gold is a great colour, when yellow and orange don't quite do the trick.
We do our best to provide high quality photos of each colour, but every computer has its own personality, so please note colours may vary slightly from screen to screen.
CRUELTY-FREE
VEGAN
MADE IN USA
The Artist behind the Series
The Artist behind the Series
The Artist

Chris Garver

Chris Garver has been tattooing since 1988. Although versatile in his work, Chris' speciality is Japanese and black and grey. He is based in New York City and works at Five Points Tattoo. 
The Ink

About This SET

The colours in this set were created and tested by legendary NY artist Chris Garver, who has spent the last 30+ years of his life tattooing. Chris chose to mix these tones according to his experience and his diversity in all tattooing styles.

This set includes: Peony, PinkTiger, Blood, Matcha, Gold, Dirty Purple, Tora, Sweet Leaf, Ghost Face Grey, Blood Orange, Green Tip, Mikiri Blues, Mikiri Light 

The Set
THE ART

The Artist's Portfolio

To see Chris' full portfolio click the link below and give his Instagram page a follow. Additional work and prints can be found at chrisgarver.com

Instagram
SDS/MSDS Information

Product Safety

You can find Solid Ink's SDS/MSDS Information HERE.

SDS/MSDS Sheets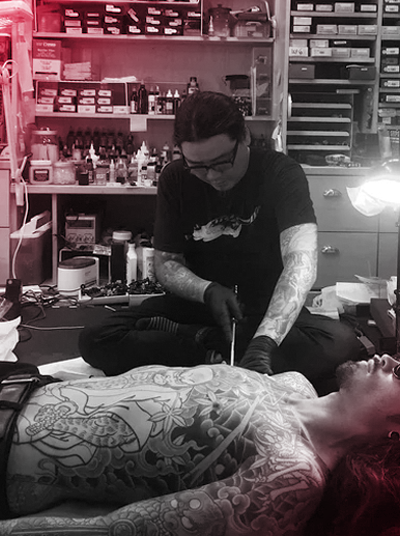 Brands we trust
About Solid Ink
Solid Inks are easy to work with, tend not to harden up in ink cups, heal super bright and Solid. Manufactured from the highest quality natural pigments. Concentrated to ensure maximum colour saturation. A proprietary blend of organic pigments, vegetable glycerin, distilled water, hamamelis (Witch Hazel).
Shop Solid Ink