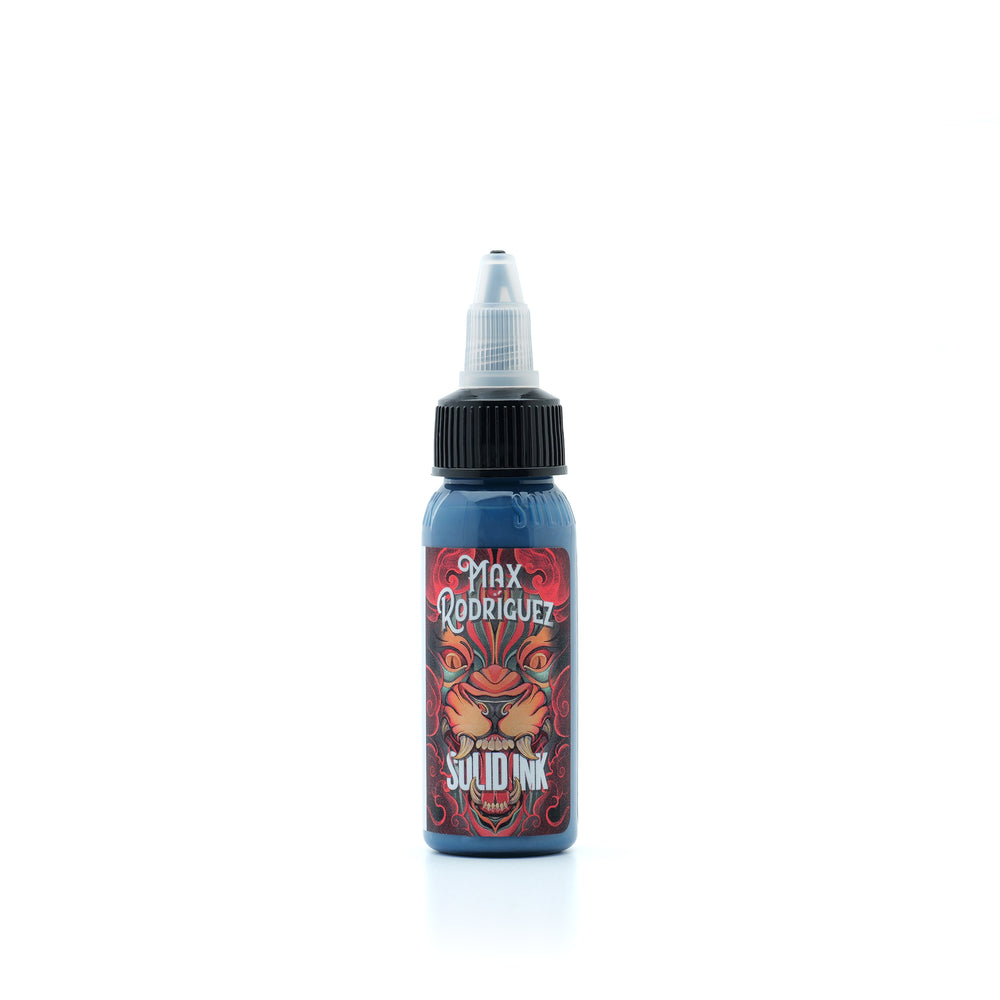 Solid Ink
Cadejo
4856-1
Thanks for joining the waitlist!
Oops. Something went wrong! Please try again later.
Product Description
Cadejo is based on the urban legend of the cadejo. It tells that it manifests itself among the nocturnal mists. Max remembers imagining this scene in his head in an atmospheric bluish-grey tone.
We do our best to provide high quality photos of each colour, but every computer has its own personality, so please note colours may vary slightly from screen to screen.
CRUELTY FREE
VEGAN
MADE IN THE USA
The Artist behind the Series
The Artist behind the Series
The Artist

Max Rodriguez

Tattoo artist Max Rodrigues is originally from Costa Rica. He was attracted to the art of tattooing at a very young age. While studying at the University of Costa Rica, which has a School of Plastic Arts, he developed an all-consuming passion for the world of ink on the skin.

Close to 20 years old, Max was already a tattoo artist in training and with the passage of time he's taken an inclination to work with a lot of colour. His aim has been to improve it and give it a style that little by little is becoming recognized in his country, and is beginning to attract international attention.

This led Max to create a seminar, with which he has taken his knowledge and experience to several Latin American countries, leaving in each one their way of applying and solving the details that each artist seeks to improve their work.

His perseverance and search to improve every day have led him to meet great world-class artists. This has opened the doors for him to work as a guest in some renowned tattoo studios.

Now as part of Miami Ink, Max continues to seek to grow as an artist and to also exhibit his work in a different way, without neglecting his roots and his Studio 93 in Costa Rica. His goals have no limits or defined time. His career is evolving every day, with the sole purpose of continuing to grow, improve and share his knowledge as a legacy for new artists.
The Ink

About This SET

This set contains Max's chosen 12 colours inspired by Costa Rican nature. Check out the individual descriptions to learn more about these extremely rare and exotic hues. 

In Max's own words: "A set of 12 explosive tropical colours! A little of our cheerful colours that set us apart as Latinos!"

The set comes in a reusable colourful bag, and you get 12 bottles for the price of 10!

The Set includes: Cahuita, Cas, Chirripo, Pinchi, Cadejo, Tico Red, Jocote, Heridia, Jaguar, Guaria, Maracuya, Papaya

The Drop: Ink Pour Porn
THE ART

The Artist's Portfolio

To see Max's full portfolio click the link below and give his Instagram page a follow.

Additional work, and info can be found here: Iammaxrodriguez.com

Instagram
SDS/MSDS Information

Product Safety

You can find Solid Ink's SDS/MSDS information HERE.

SDS/MSDS Sheets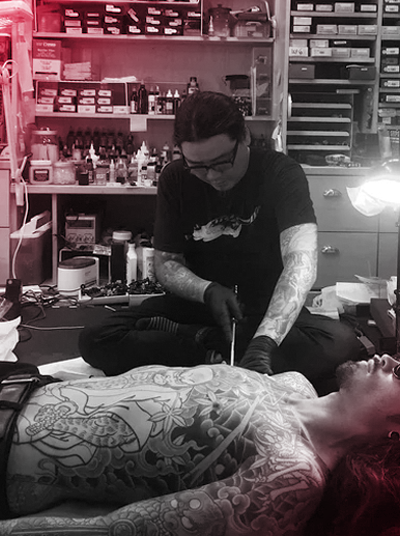 Brands we trust
About Solid Ink
Solid Inks are easy to work with, tend not to harden up in ink cups, heal super bright and Solid. Manufactured from the highest quality natural pigments. Concentrated to ensure maximum colour saturation. A proprietary blend of organic pigments, vegetable glycerin, distilled water, hamamelis (Witch Hazel).
Shop Solid Ink