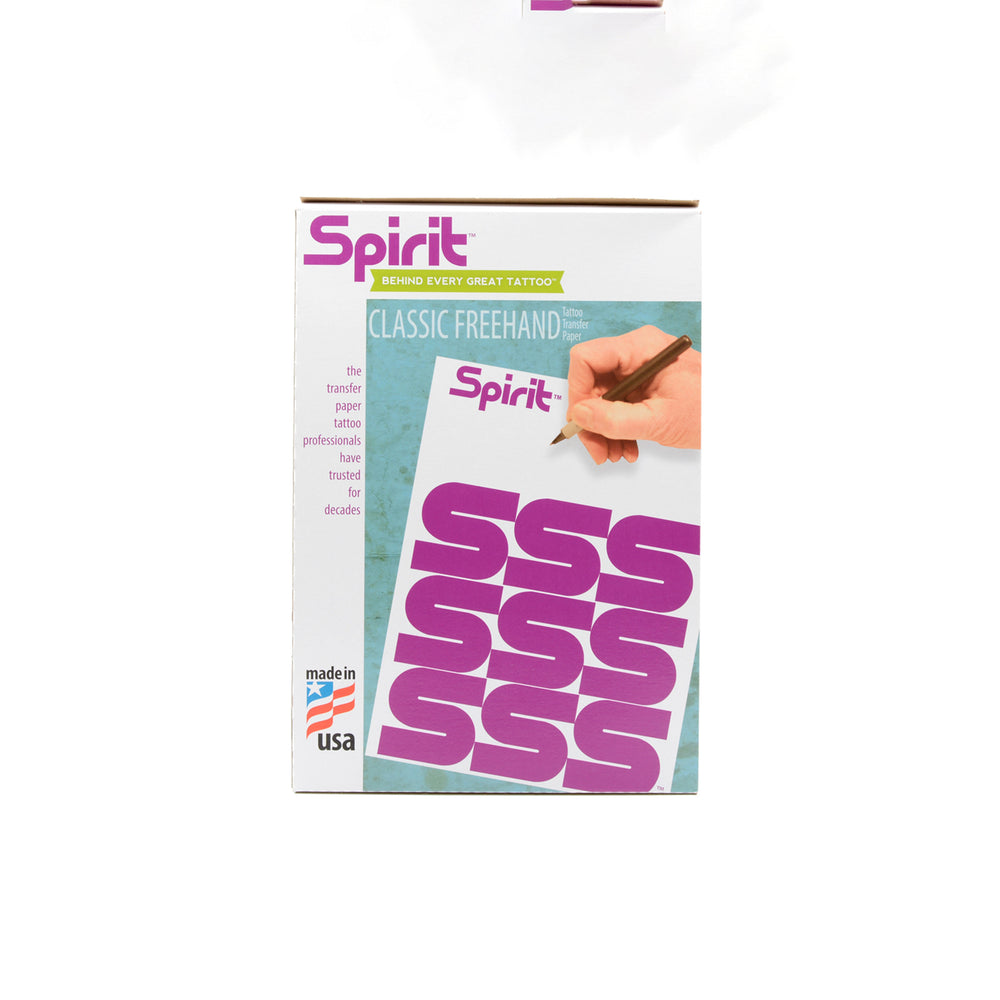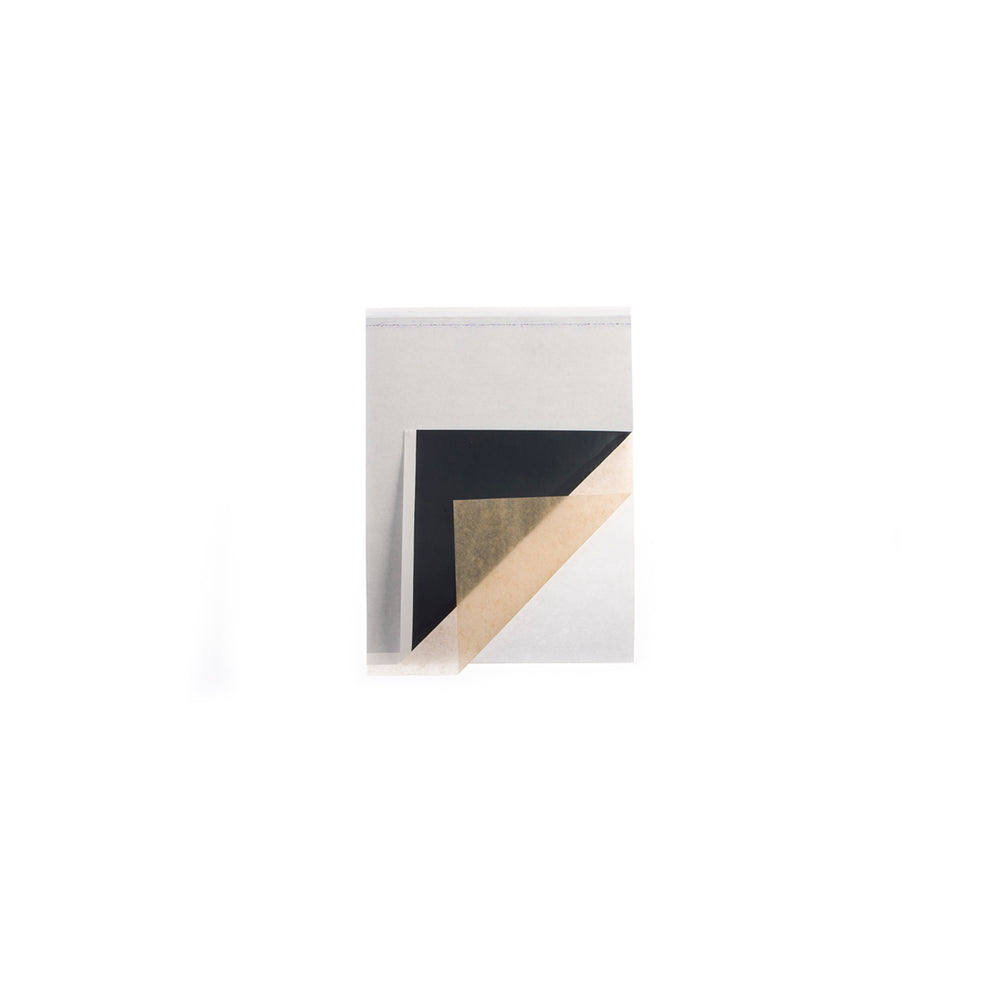 Spirit
Spirit Classic FreeHand Paper
2067
Thanks for joining the waitlist!
Oops. Something went wrong! Please try again later.
Product Description
Spirit® Freehand sheets in Classic Purple use tracing and pencil pressure instead of heat to make the transfer. The high visibility purple dye is suspended in a unique, smooth wax matrix that is extremely responsive to pressure, allowing you to introduce maximum detail to your stencils. The ripstop stencil sheet stands up to the most aggressive tracing.
Keep a box handy as a backup in case your thermal copier fails, or for traveling to conventions where lineups for thermal copiers can be frustrating.
Package of 100 
VEGAN
MADE IN USA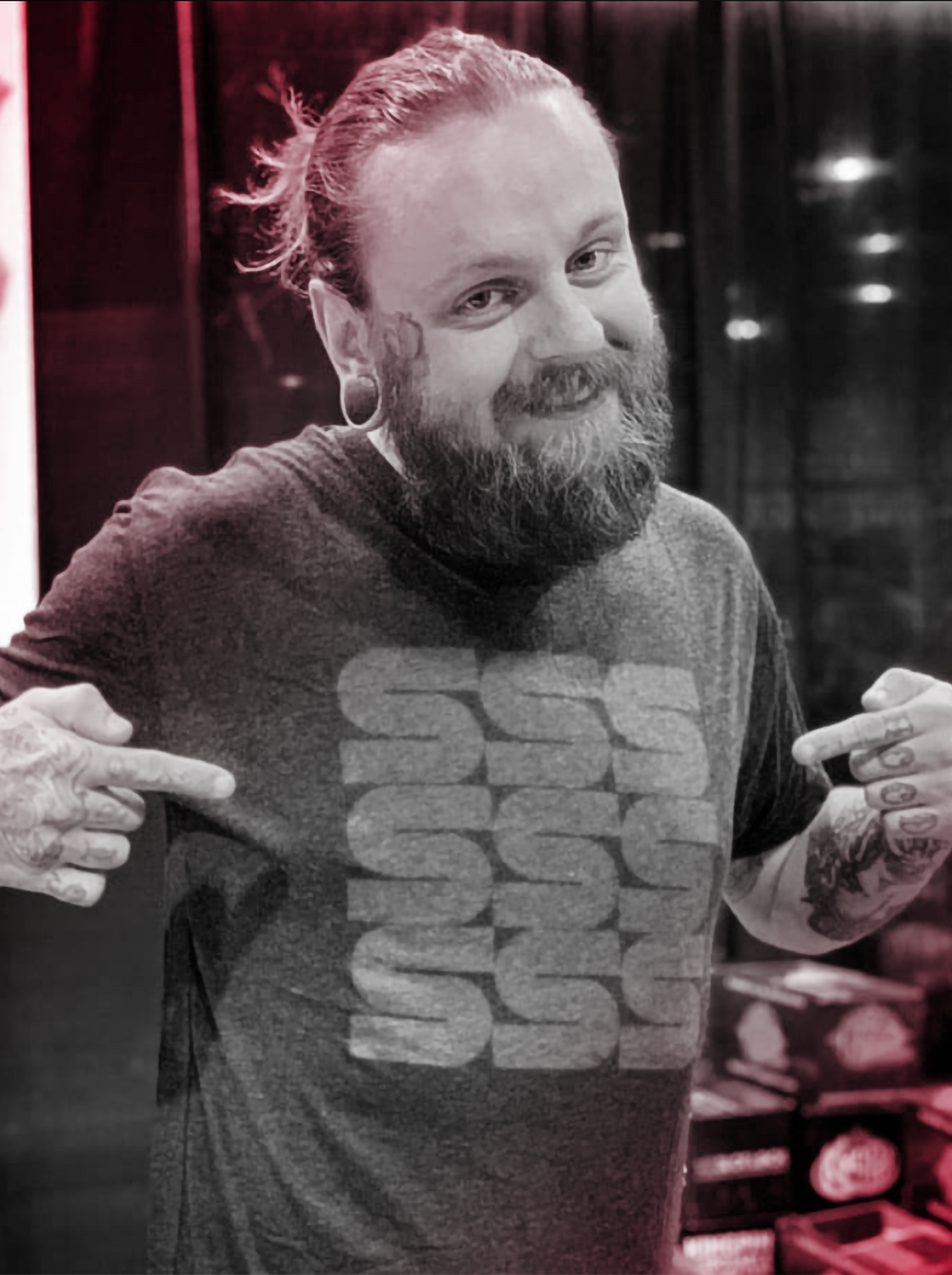 Brands we trust
About Spirit
You're a professional artist. You choose your tools with care. That is why you choose Spirit®. From transfer papers to blue carriers to transfer cream, we manufacture high quality tattooing products for artists worldwide. There's a reason why we're the most as asked for name in tattooing. Spirit, behind every great tattoo since 1946.
Shop Spirit
CUSTOMER REVIEWS
Total 5 star reviews: 2
Total 4 star reviews: 0
Total 3 star reviews: 0
Total 2 star reviews: 0
Total 1 star reviews: 0
always a great product

always a great reliable product

Works very well for hand done

Works very well for hand done stenciling!!
Reviews Loaded
Reviews Added