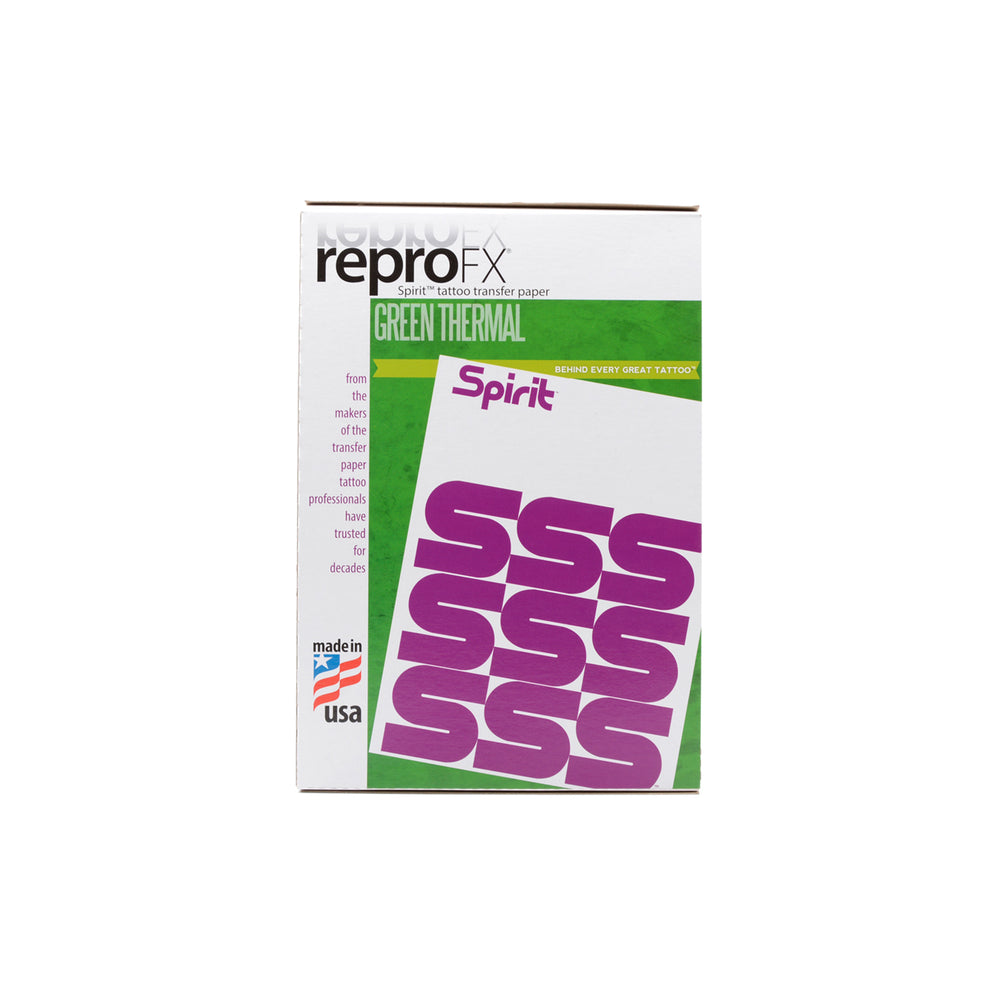 Spirit
Green Thermal Tattoo Transfer Paper
3651
Thanks for joining the waitlist!
Oops. Something went wrong! Please try again later.
Product Description
Thermal Spirit® Master Green stencil papers produce clear, sharp stencils with great visibility on dark skin tones. Ripstop stencil sheets use highly quality green dye and are specially coated to protect your clothes and hands.

Carrier sheet is recommended for use.
Package of 100 Sheets
VEGAN
MADE IN USA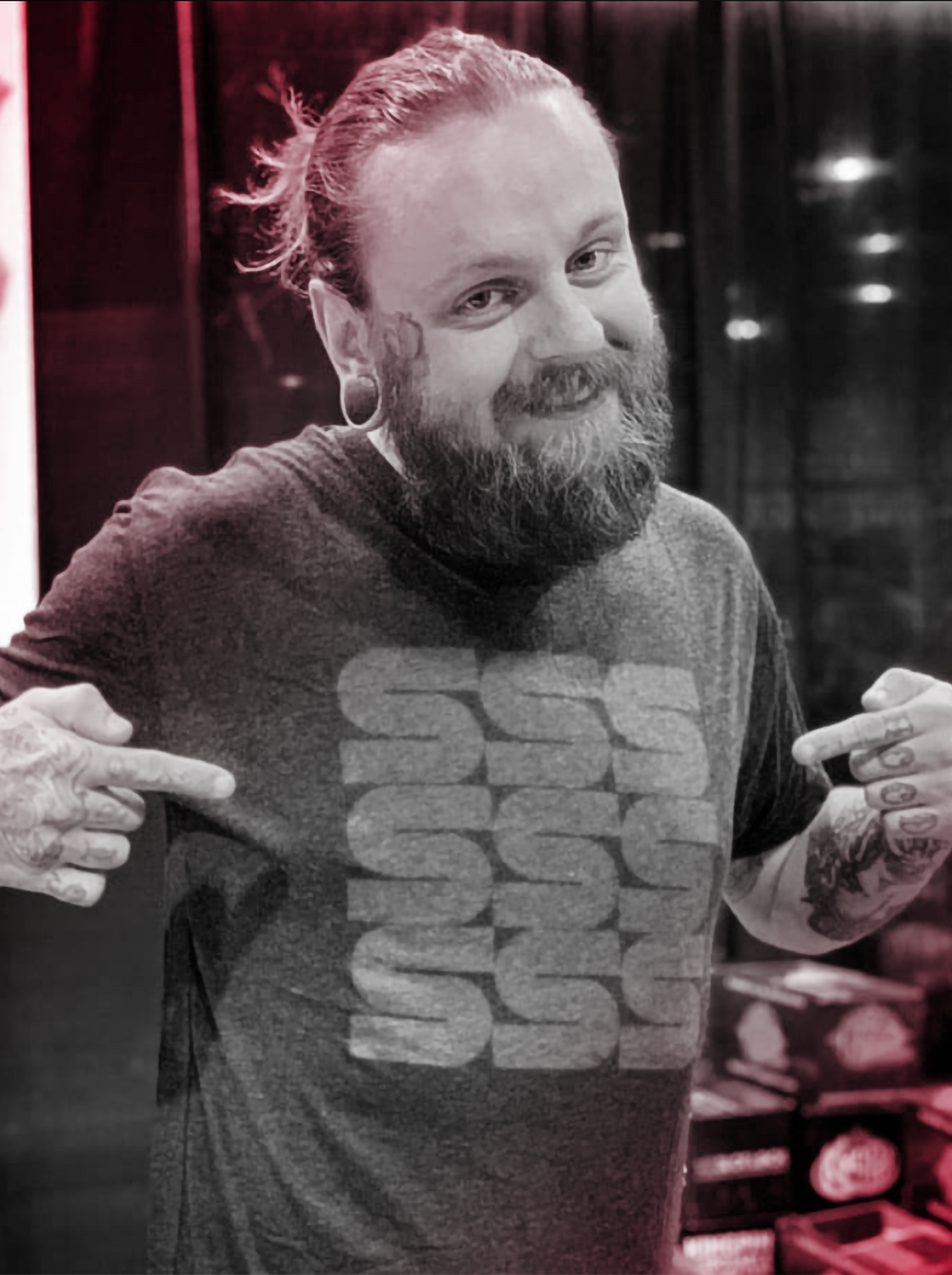 Brands we trust
About Spirit
You're a professional artist. You choose your tools with care. That is why you choose Spirit®. From transfer papers to blue carriers to transfer cream, we manufacture high quality tattooing products for artists worldwide. There's a reason why we're the most as asked for name in tattooing. Spirit, behind every great tattoo since 1946.
Shop Spirit
CUSTOMER REVIEWS
Total 5 star reviews: 1
Total 4 star reviews: 0
Total 3 star reviews: 0
Total 2 star reviews: 1
Total 1 star reviews: 0
AM

4 months ago

Best thermal paper

I absolutely adore this stencil paper. Switching over from the purple to the green was a game changer for me. It allows me to see finer lines and softer shades a lot easier than when the purple begins to smudge. Please never stop making this product. :)

Sticking to purple

Not great if you do realism and rely on your transfer as your 'outline'. The green is a lot lighter than the purple version and once it starts fading, it goes pretty quick and is hard to see. I can see it being great for anything that gets lined first because it is lighter than the purple and you'd be able to see if your lines are solid.
Reviews Loaded
Reviews Added