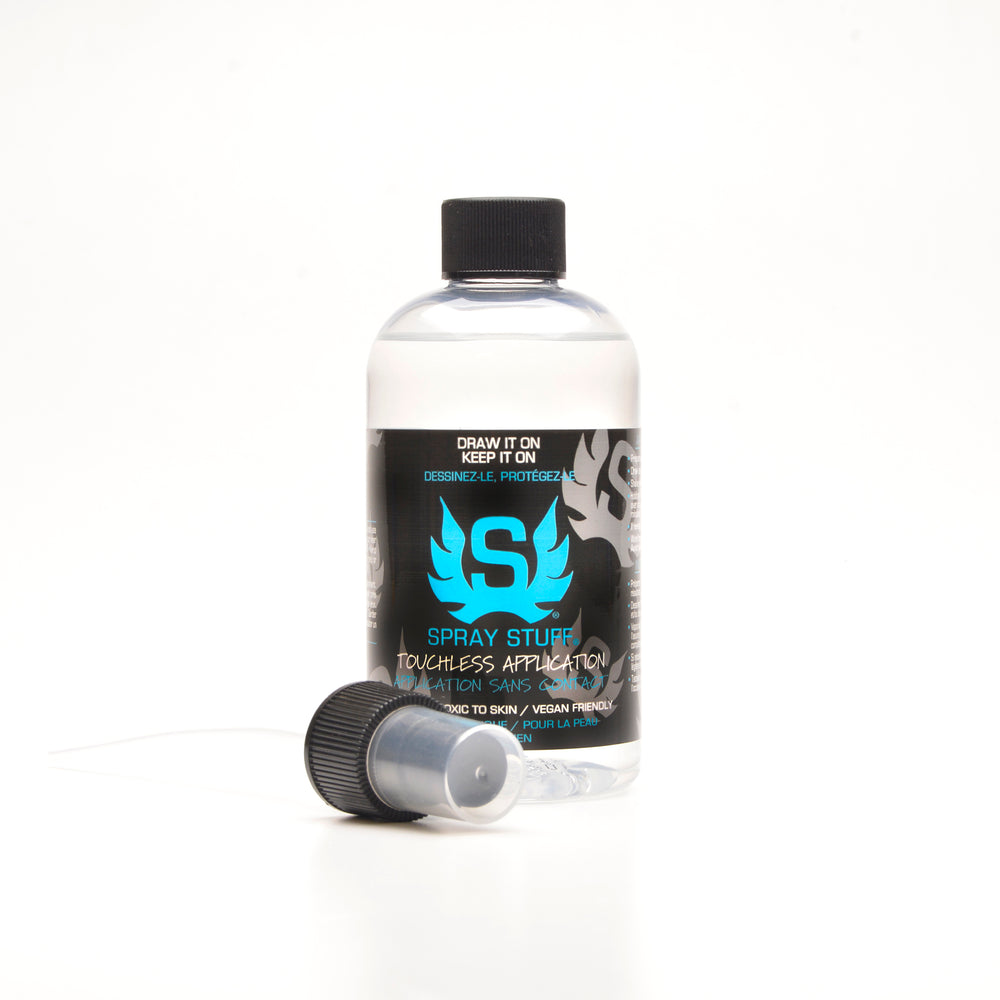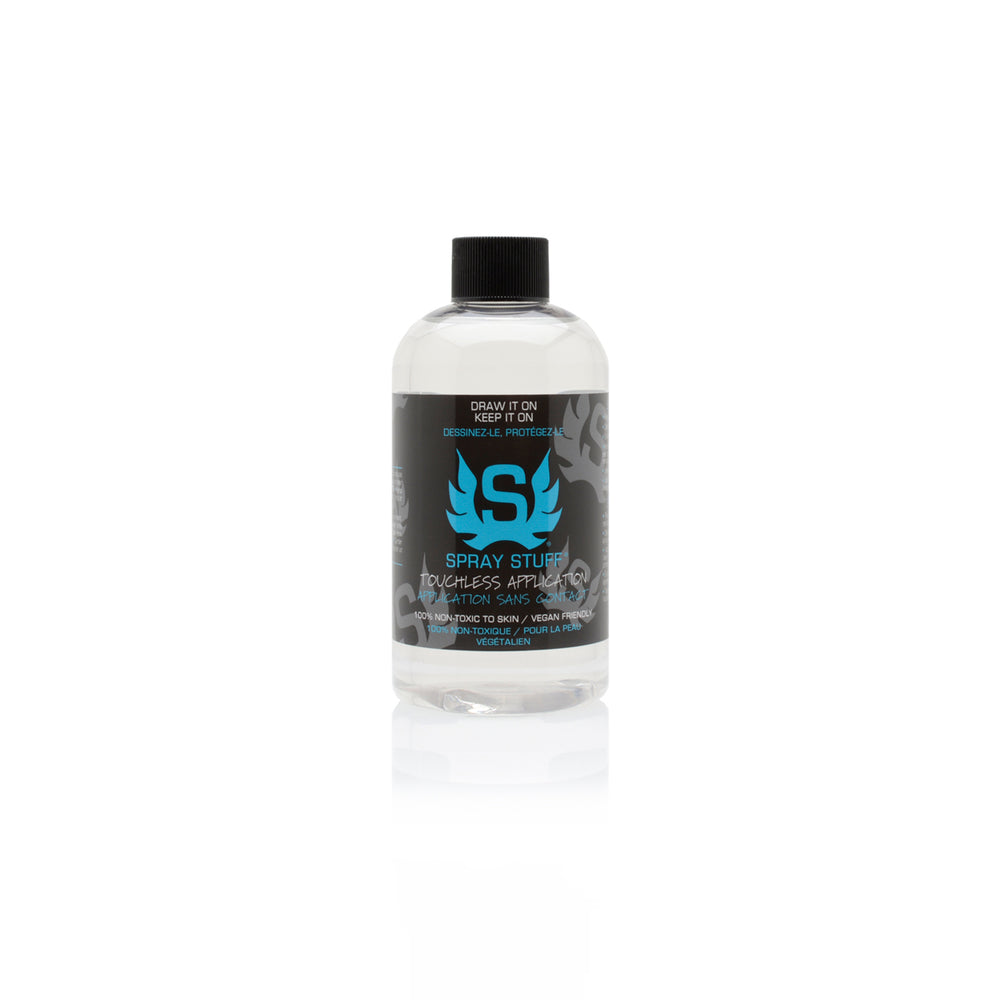 Tattoo Stuff
Spray Stuff
3231
Thanks for joining the waitlist!
Oops. Something went wrong! Please try again later.
Product Description
Spray Stuff® keeps marker and pen drawings on the skin longer while you work on your free hand tattoos. The light mist seals your hand-drawn stencil, allowing you to work and wipe more confidently.
Features:
Vegan-friendly and safe for most skin types
Spray Stuff is safe and 100% non-toxic with no harsh chemicals
New and improved pump-action spray bottle provides a touchless application
MADE IN THE USA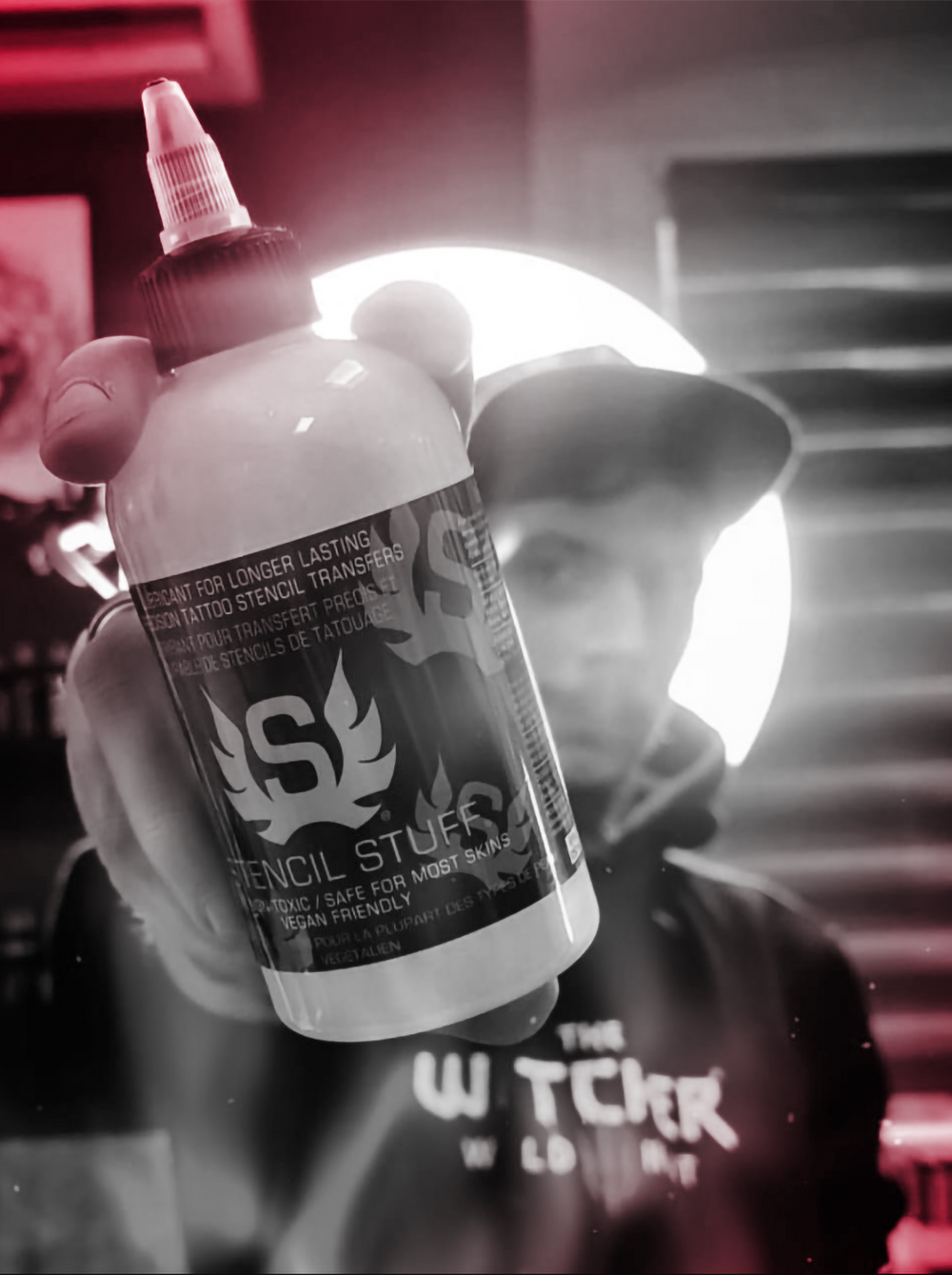 Brands we trust
About Tattoo Stuff
Stencil Stuff® was developed in 2005 by Mario Rosenau and Mike DeVries; professional tattoo artists who knew there had to be a better way to apply detailed, precision stencils and achieve longer lasting tattoo stencil artwork. The Original Tattoo Stencil Solution was then created!
Shop Tattoo Stuff