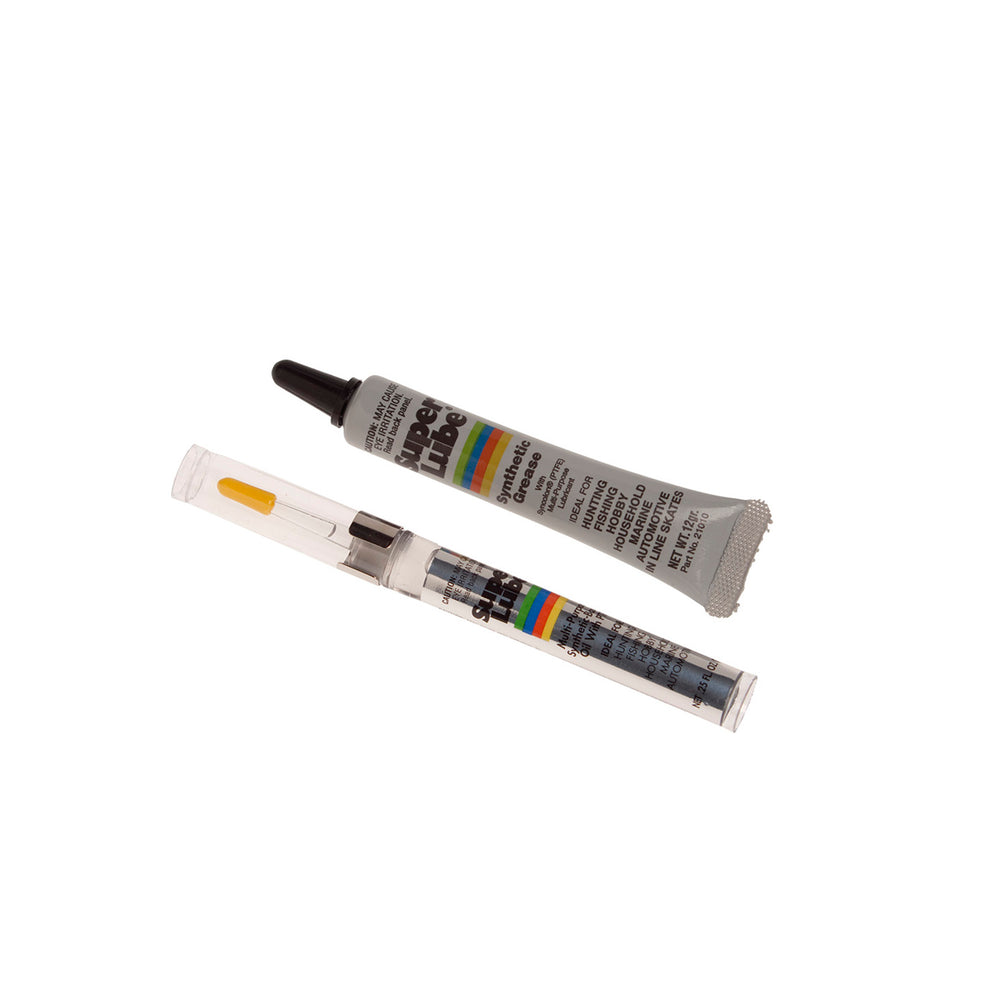 Super Lube
Lube Kit
3090
Thanks for joining the waitlist!
Oops. Something went wrong! Please try again later.
Product Description
Long lasting oil and grease for select rotary tattoo machines. Each kit contains a 7 ml dropper applicator and a 12 gram tube of grease.
Super Lube® is recommended by the manufacturers of NeoTat and HM Rotary tattoo machines. Always refer to the maintenance instructions of your machine for proper use.
MADE IN USA